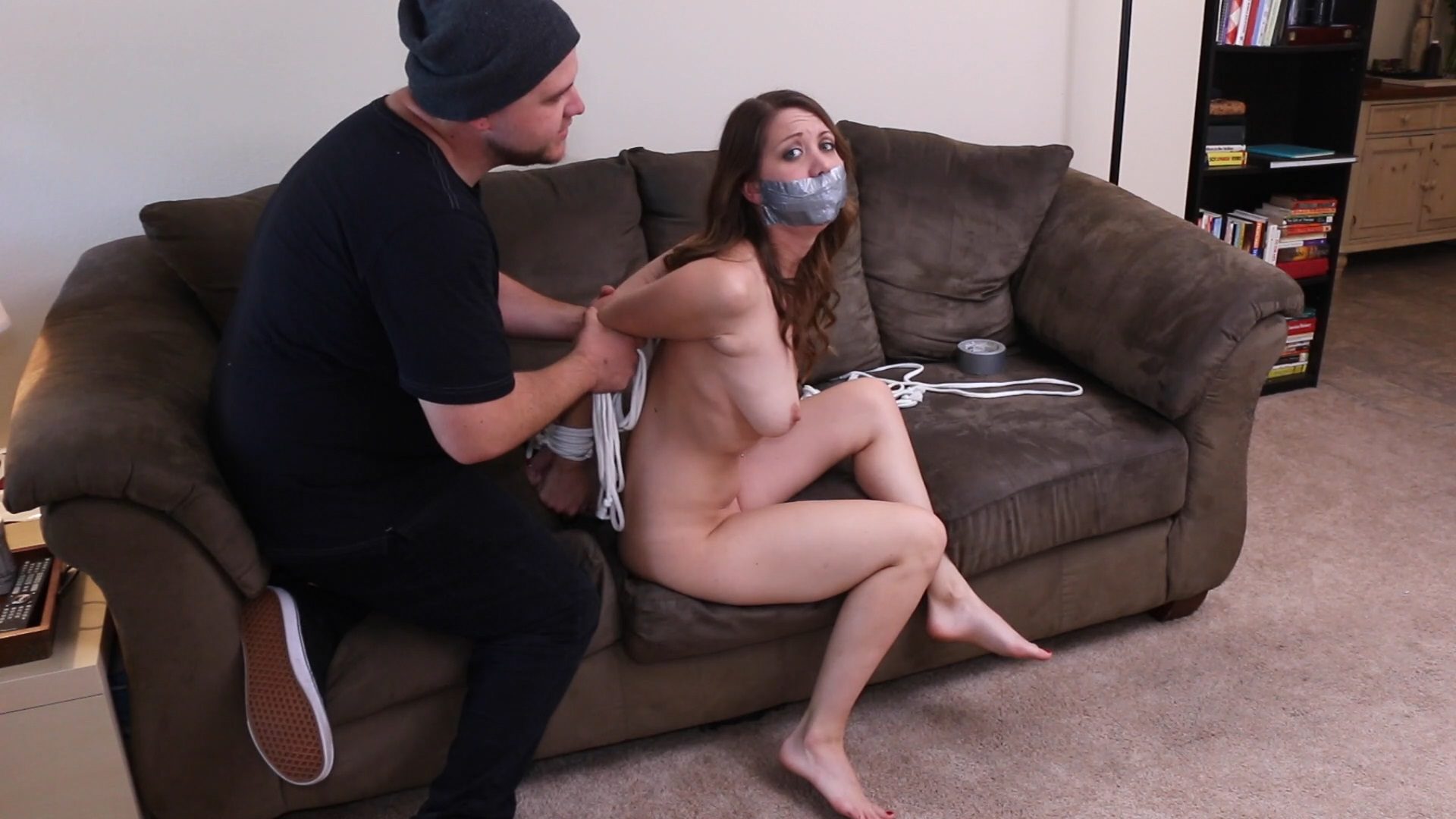 Vindictive Voyeur – Captive Chrissy Marie
Chrissy had to call her maintenance guy, again! Things just keep falling apart and now her patio door is jammed! He tells her it will take about an hour to replace it, so she excuses herself to change and get ready for a party she is running a little late for. She heads to the other room, while the maintenance man (camera POV) mentions how hot she looked and decides to go and see if he can catch a peek. Lucky for him, her bedroom door is cracked just enough and he has a perfect view. Chrissy unknowingly strips nude and checks herself out in the mirror. After a while of her standing there naked and primping herself, neglecting to get redressed, he can no longer control his urges, her sexy body is far to tempting, and reveals himself, hoping by chance she will go along with it!? Of course she doesn't though! She yells at him to get out of her room, making him realize that she isn't going to give in easily, so he quickly hand gags her as tight as her can to silence her screams as drags her back to the main room.
He pushes Chrissy down onto the couch and she tries to cover herself up, obviously scared and humiliated, asking him what he wants from her and to please leave her alone! He starts tying up her wrists and tells her to cooperate and he won't hurt her! She is still too loud so he pulls out a dirty pair of panties he snatched on the way out of her bedroom! He shoves them deeply into her mouth, the cotton boy short panties are so big waded up that they barely fit in poor Chrissy's mouth even with her cheeks fully packed! He seals it in with 4 long strips of duct tape carefully applied to Chrissy's pretty face, perfectly muffling her noisy mouth. She tries to run away so he grabs her and tells her he is going to tie her so tight she won't even know what to do with herself! He forcefully binds her elbows together with more rope before grabbing her ankles and flipping her onto her stomach, tying her ankles crossed, legs open, and tightly hogtied, precariously balancing on the couch as she struggles and grunts in frustration! He gropes her for a bit and tells her he will return for more after he finishes his other appointments. She begs him not to leave her bound and gagged like this, but he can't understand a thing she says anyway! Poor helpless Chrissy struggles on the couch, carefully trying not to fall off, but it doesn't take long for Chrissy to accidentally roll off and take a nice hard fall onto the floor. She spends the rest of the video struggling around on the ground, trying her hardest to loosen the ropes or make enough noise that someone will hear her, but all to no avail. Chrissy is stuck in an unfortunate predicament but continues to struggle and whimper, hoping perhaps a miracle will happen and she will be able to escape before that creepy vindictive man returns!

Starring: Chrissy Marie
Size: 1003.04 Mb
Duration: 00:19:25 min
Resolution: 1920×1080
Format video: mp4
Preview: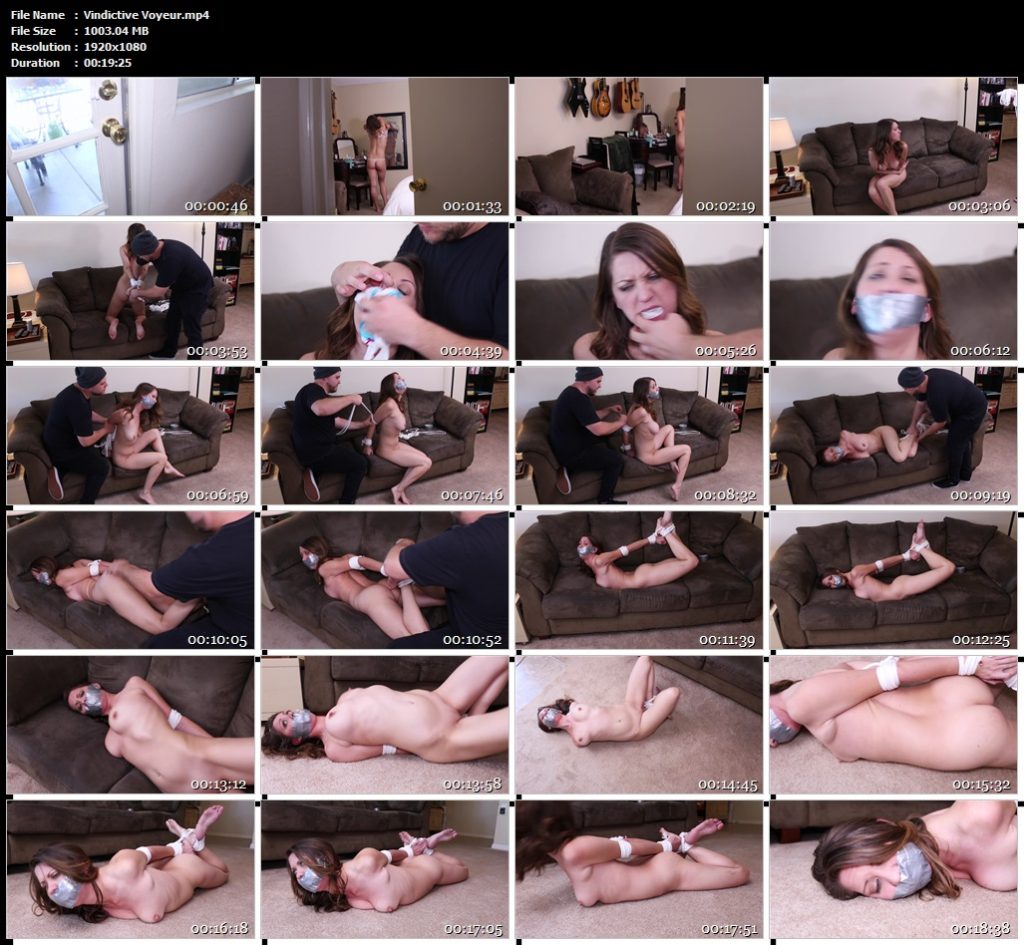 Download links:
https://wayshare.cc/udsvesmhf58d/Vindictive_Voyeur.mp4.html