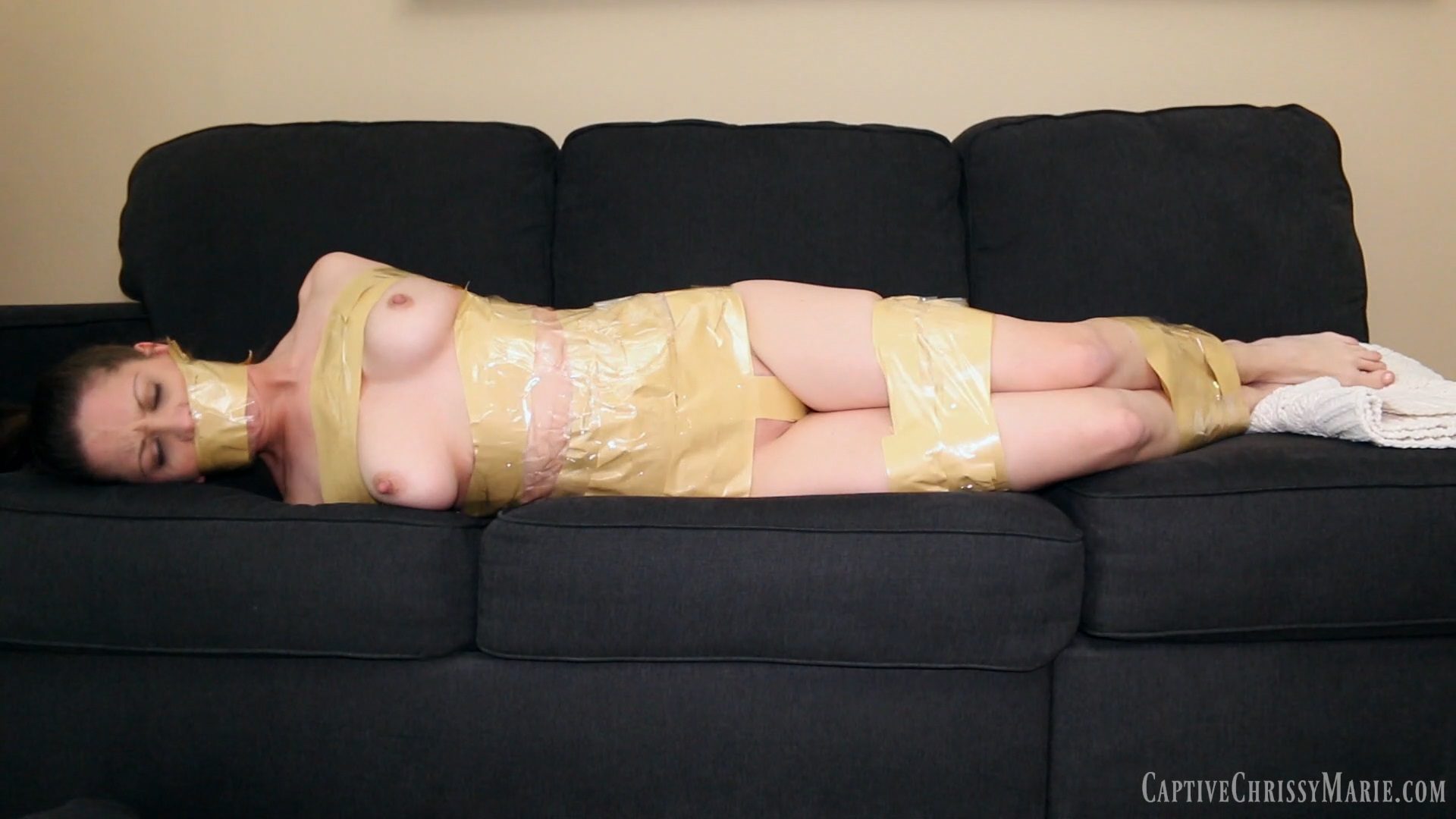 Moving Day – Captive Chrissy Marie
It's moving day for Chrissy Marie and tensions are high. She hired some help from a local moving company and she has been less than pleased with the guys work ethic. It's been a long day and he is almost finished with the last of the boxes, finally! The moving guy also had a rough day listening to Chrissy run her mouth; she has been giving him all day long! He asks her where she would like the last box he is holding and she tells him right there is fine, so he drops it on the floor. Chrissy gets extremely angry and starts yelling at the guy that the box obviously says fragile, can't he read?! She tells him she is going to call his company right away to complain, but before she can finish dialing the phone the man grabs her and hand gags her tightly, deciding it's time to teach the little self-righteous bitch a lesson! Nobody disrespects him like that!
He stands her up and grabs a couple rolls of packing tape from nearby and gets to work tightly taping her ankles as Chrissy looks down outraged and demands that he stop right away! Now he definitely isn't going to have a job anymore after this! He tells her he really doesn't care about his job anyway! Now that she can't run away he quickly pulls her dress over her head in one swoop, leaving Chrissy completely nude as she tries to cover herself, shocked and embarrassed. As he starts to take her wrists behind her back she begins to apologize profusely, telling him she promises to stop being a bitch and that she won't report anything to his boss if he lets her go, but he just laughs at her and keeps adding more and more tape! He even seals up the brown paper packing tape with clear packing tape over it to really make sure she can't break free!
She is starting to really panic now and begins calling for help, and he can't have that now can he! So he wraps the tape around her mouth and head several times until her cries are muffled until pathetic mmpppphhss and whimpers. She squirms and struggles and he finishes adding more and more tape around her chest and waist to pin her arms down, and even a few strips between her legs, just for the added torture and humiliation! Now Chrissy is taped up so tight and so much that she is practically mummified! He fondles her tits as she squirms, teasing her by asking her where he should ship her too now that she is all packaged up, maybe she will send her over to his house? He pushes her down on the couch and leaves her there bound and gagged while he figures out what else he plans to do with her next!
Chrissy can't believe that this has happened to her! She struggles as hard as possible to break free from the tape but with all the layers wrapped around her it seems impossible! She manages to roll off of the couch and onto the floor, continuing to struggle like her life depends on it, determined to find a way to escape! However as time passes as she grows more and more exhausted from her struggles she realizes she will have to accept that her fate is in the hands of the moving guy and she will have to think of another plan for when he returns if she has any chance of convincing him to let her go free!

Starring: Chrissy Marie
Size: 1034.99 Mb
Duration: 00:23:40 min
Resolution: 1920×1080
Format video: mp4
Preview: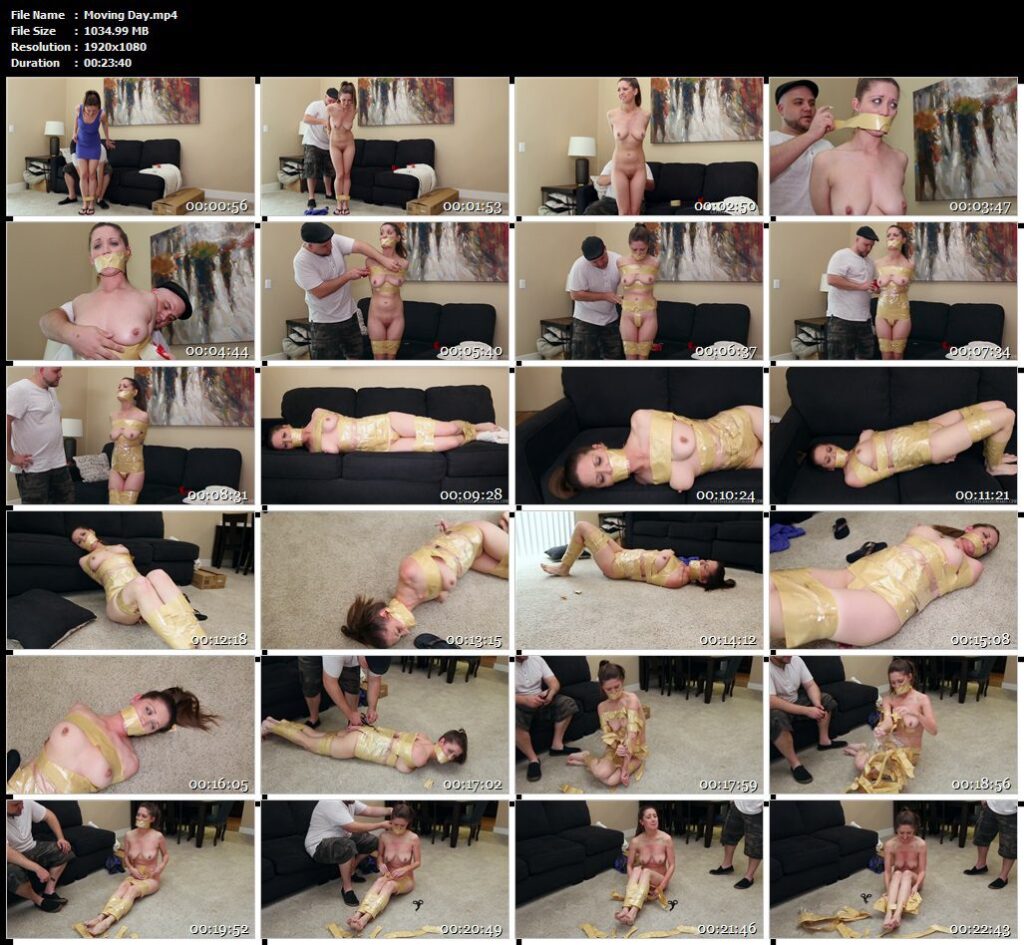 Download link:
Moving_Day.mp4 – 1.01 GB