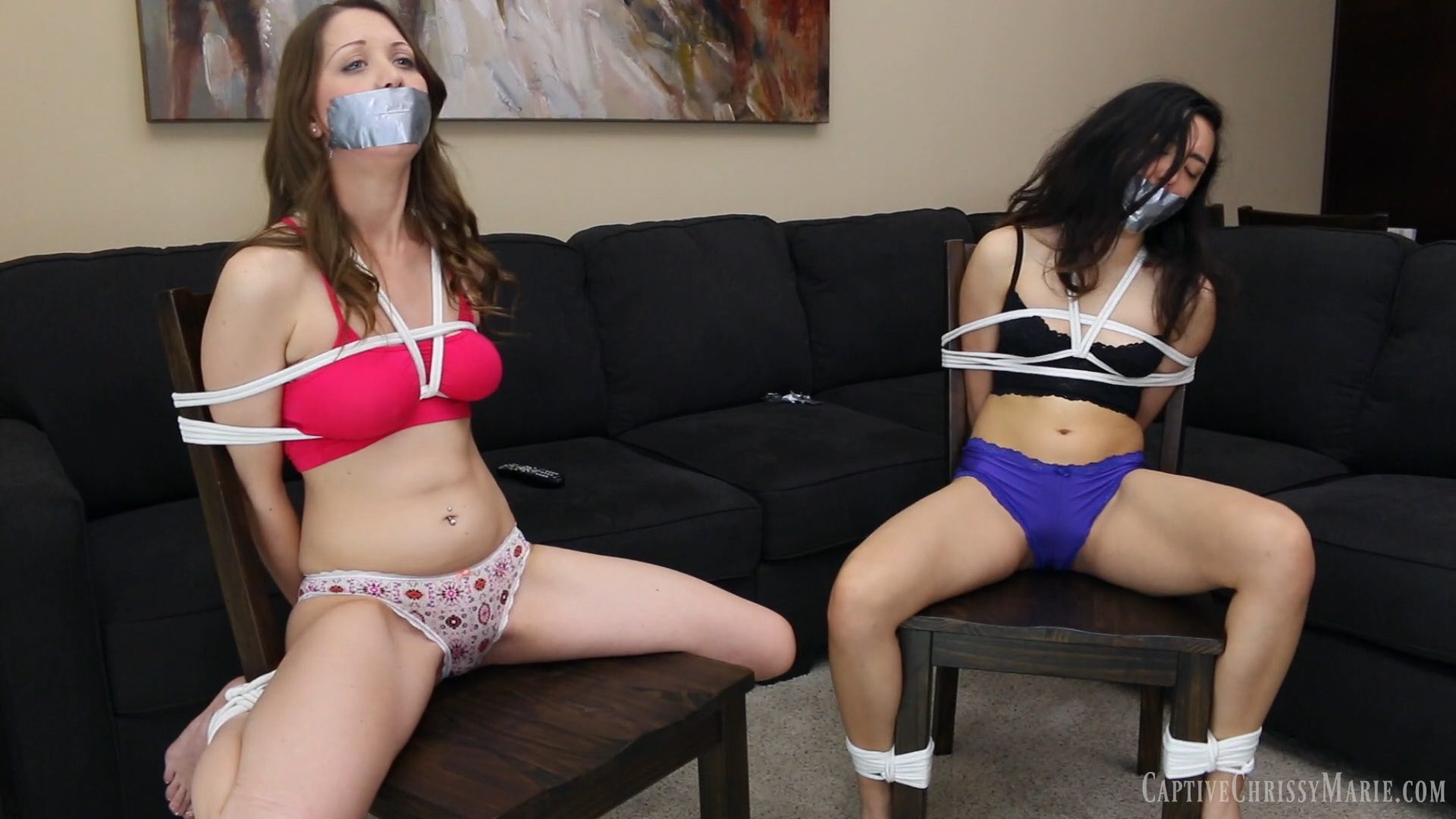 They Nearly Escaped! – Captive Chrissy Marie
Chrissy and Kristall are lounging in their underwear when an intruder surprises them! He threatens them to cooperate then ties them both up with rope (On screen) and cleave gags them to keep them subdued while he searches for their valuables! He leaves them struggling on the couch. The girls are quite annoyed at the whole situation and gag talk to each other trying to figure out a plan. There is no way they can let him get away with this! They decide to try to get their gags off and Chrissy gets hers off first before helping Kristall get hers off by using her mouth. Then they start working on their bonds. They both get hands free but then they hear him coming back! They quickly put the gags back in their mouths and throw the ropes behind their backs to give the appearance they are still tied up! He looks at them and says that he thinks one of their gags looks a little loose. When he walks over he notices the hands freed with the rope clumped behind their backs. He gets angry and decides he needs to find a better way to keep them secured as well as teach them a lesson for trying to escape!
So he tied them both to chairs (off screen) with plenty of rope wrapped tightly around their half naked bodies! He even frog tied the extra defiant one with her ankles back behind her for added torture! They are beginning to worry more and bitch less now as they notice him holding a couple pairs of their panties and a roll of duct tape. It doesn't take them long to find out it's their new gag! Kristall watches in horror as the intruders packs the panties into her friend Chrissy's mouth then seals it in with three strips of duct tape! Then the same thing happens to her! She tries to fight it but he still manages to stuff them in and tape her mouth shut, effectively gagging both of the noisy girls. Surely there is no way they can get free from their new predicament so he leaves them there helplessly bound to the chairs. Once the coast is clear the girls continue to struggle desperately but the longer they are stuck the more distressed they become as they realize there is no way to escape from their tight chair ties and tape gags!

Starring: Kristall, Chrissy Marie
Size: 1308.06 Mb
Duration: 00:30:01 min
Resolution: 1920×1080
Format video: mp4
Preview: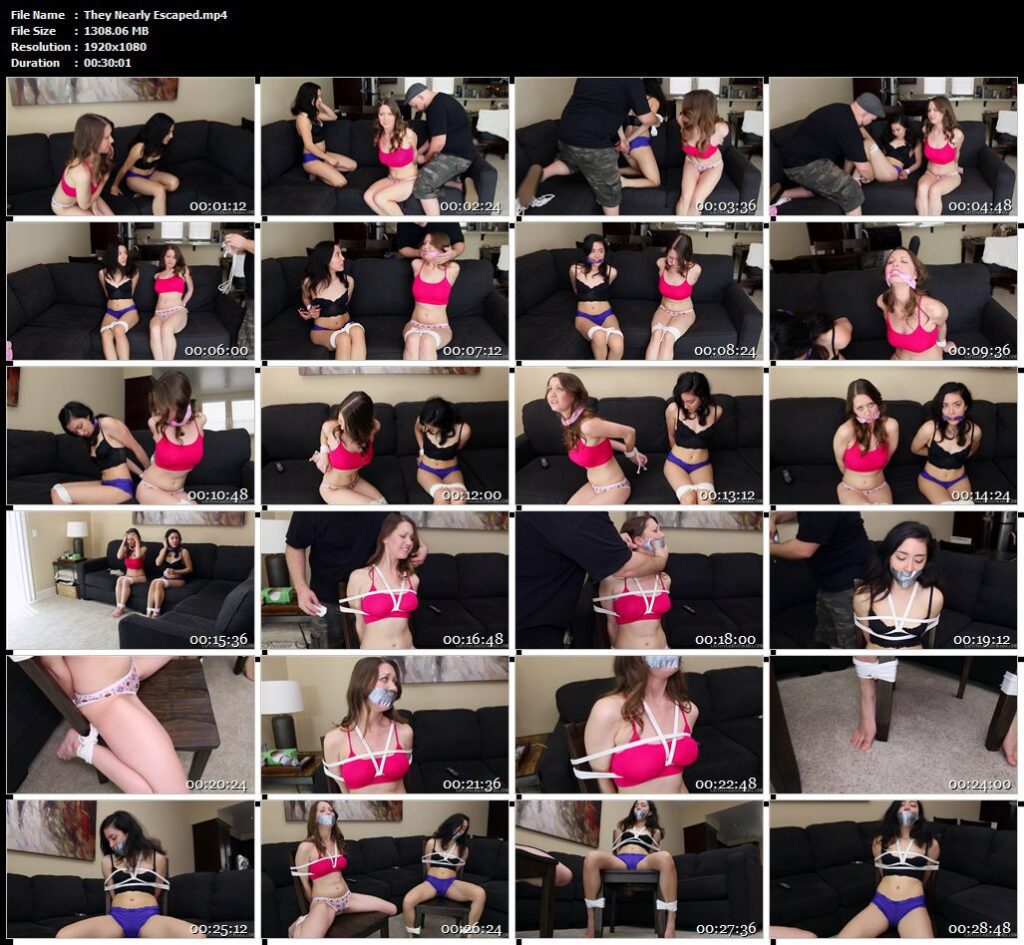 Download link:
https://wayshare.cc/20czkx6tl6bn/They_Nearly_Escaped.mp4.html