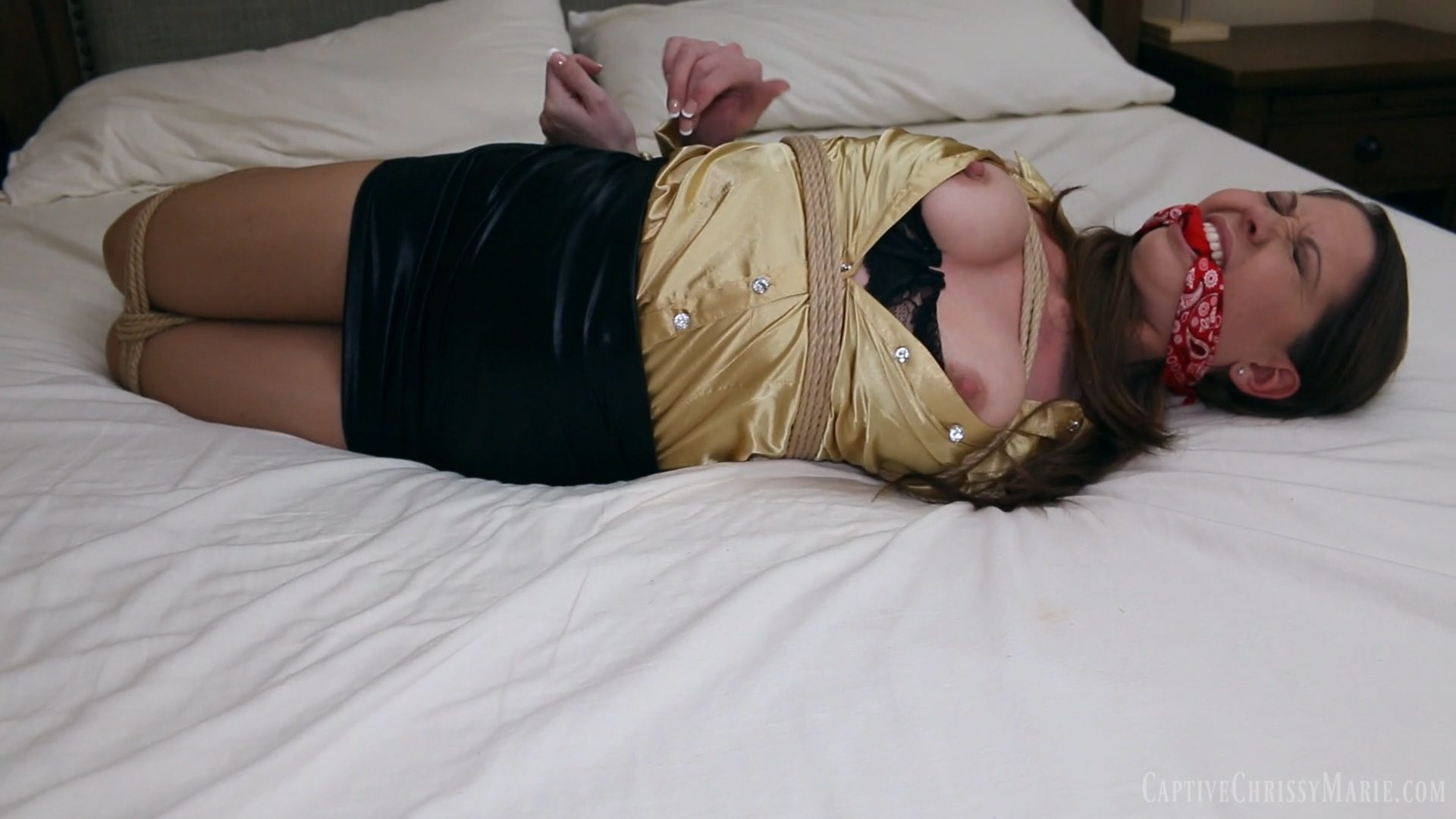 Forced To Struggle For Stress Relief – Captive Chrissy Marie
Chrissy is a successful businesswoman who has a tendency to be workaholic. She has been working long hours for weeks so her husband is happy when he arrives to see she is home early. However she tells him she was just there to grab a couple things and she has to go back to work, she has major deadlines to meet and it's probably going to be a long night at the office! He is tired of her neglecting him and tells her she should really reconsider, she is obviously way too stressed, but she refuses to give in to his demands, insisting that her job is more important! When she tries to nudge past him to leave he decides he's going to take matters into his own hands and pushes her down onto the bed. She looks at him angrily and asks him what exactly he thinks he is doing? It doesn't take her long to find out!
Chrissy is now tightly elbow bound and hogtied with jute rope, struggling and bitching angrily at her husband to let her go and that he can't do this to her! But he strongly disagrees, now he can actually do whatever he wants with her! First he needs to quiet her down so he tightly cleave gags her with knotted bandana. He exposes her breasts from her shiny blouse and runs his hands along her sexy nylon covered legs. He wants to make sure she is comfortable, so he removes her heels for her too, all while she mmppphhhhs and grunts angrily and tries to bitch at him through her gag! She demands to be let go but he tells her only if she promises to take a 2 week vacation, but she still refuses, so instead she will be getting her stress relief therapy tonight whether she wants it or not!
With her shoes now removed and nylon soles exposed he decides maybe a foot rub will relax her, but she doesn't seem to be enjoying it like he had hoped, so maybe good laugh will help her lighten up! He starts tickling her feet and and she is so ticklish that she can't help but start laughing, but it just leaves her more angry by the end of it! He tells her he thinks she needs some time to cool down and that it's for her own good, all the struggling will be good for her stress and to get out all that pent up tension! She glares at him and can't believe he is really just going to leave her all humiliatingly stuck in hogtie and uncomfortably cleave gagged, but he does! She is left there squirming around on the bed desperately trying to get free! Although escape isn't possible her struggling efforts aren't all futile, at least it will be a good way to work off some of that stress and frustration!

Starring: Chrissy Marie
Size: 550.4 Mb
Duration: 00:12:40 min
Resolution: 1920×1080
Format video: mp4
Preview: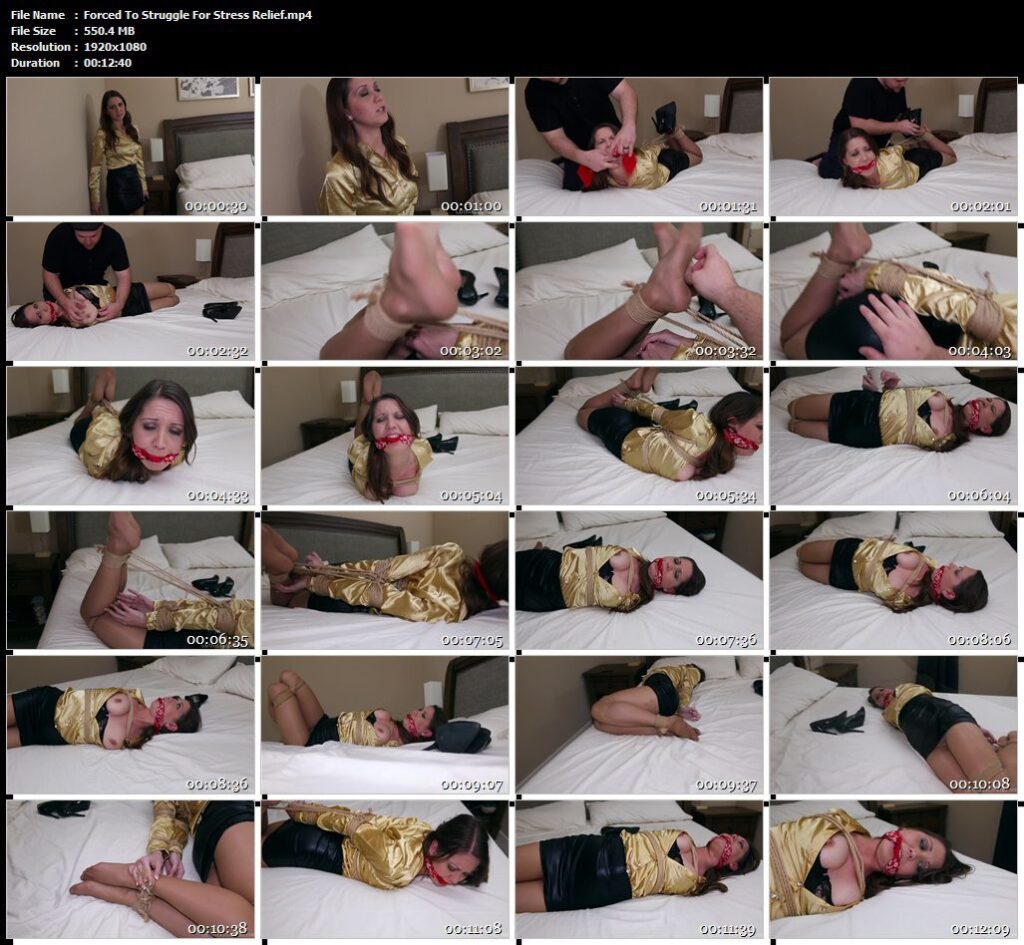 Download link:
Forced_To_Struggle_For_Stress_Relief.mp4