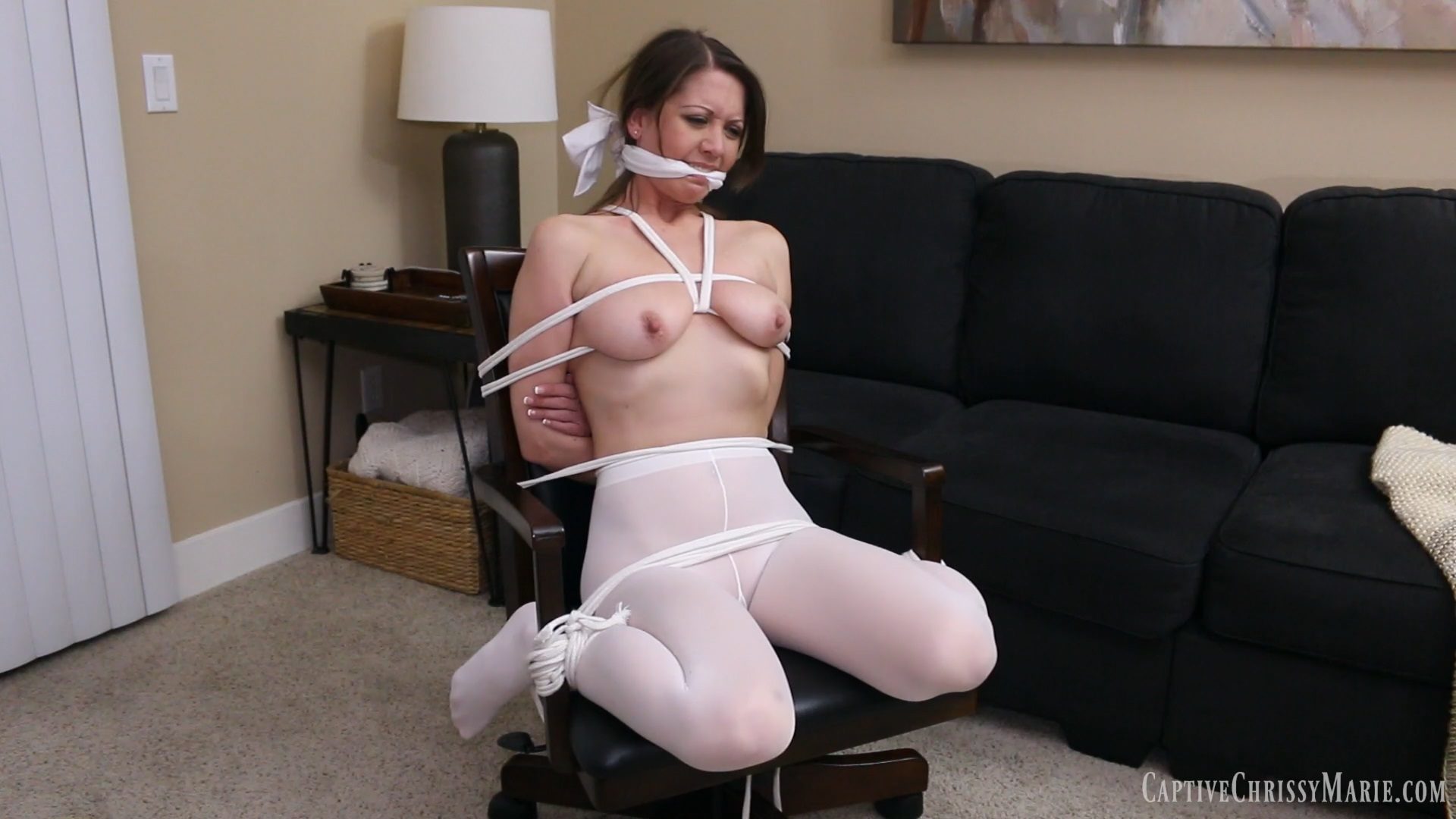 Captain Knap's Captive – Captive Chrissy Marie
Chrissy is a detective posing as a secretary to find incriminating evidence that will send her evil boss Captain Knap to jail! He's been capturing women and selling them off as slaves to shady clients, but just as she found the evidence she needed one her boss's henchman surprises her! He ziptied Chrissy's wrists and ankles and pulled her pants down to her thighs for added humiliation!
As the henchman is talking to the boss he relentlessly gropes and fondles Chrissy's breasts and ass as she squirms. The Captain decides he would like to have a work with the nosy detective. However Chrissy doesn't want to cooperate and just tells him that she will bring him to justice! As punishment he order his henchman to strip her topless and tie up her breasts "cupcake" style! Chrissy is outraged as she witnesses her tits being tied so tightly she is sure they will explode! She is being awful noisy now too so the henchman adds a nice tight cleave gag to keep her quiet! She is told The Captain is eager to see her and will be there shortly and she is left struggling to get free before the boss arrives!
In the second scene The Captain has arrived and one of his first demands of from his captive Chrissy is she gives him a blowjob! Once he has been satisfied she finds herself tied up yet again, this time tightly roped to a chair with her arms box tied and her ankles tied back to the arms of the chair! She is gagged with a cloth between her teeth and The Captain gropes her bound tits as he tells her that he has placed a bomb and set a timer and soon the house will blow up with her still in it! He leaves and she tries to struggle as hard as possible to escape before it's too late! In the end she manages to get her gag off to say, "this isn't the end, Captain Knap – I'll escape and make sure you pay for your crimes!"

Starring: Chrissy Marie
Size: 667.21 Mb
Duration: 00:15:20 min
Resolution: 1920×1080
Format video: mp4
Preview: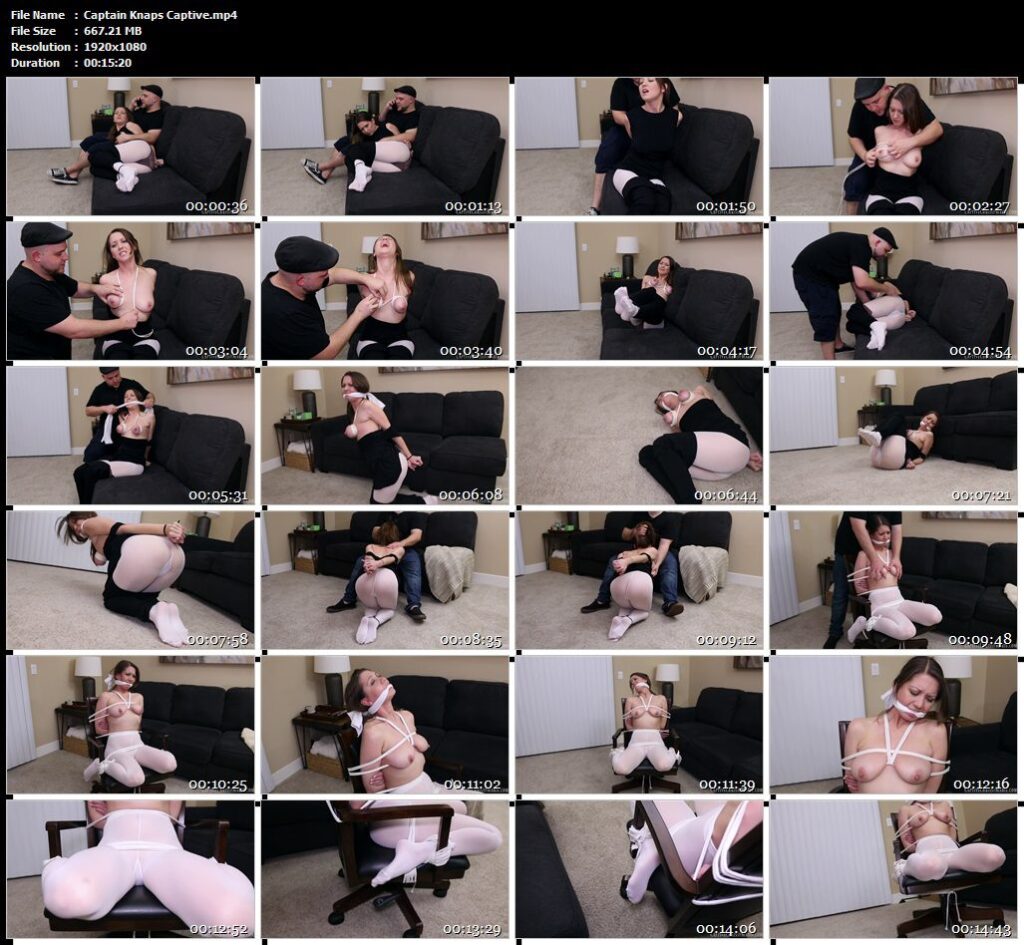 Download link:
https://wayshare.cc/m2mt59d8gilv/Captain_Knaps_Captive.mp4.html