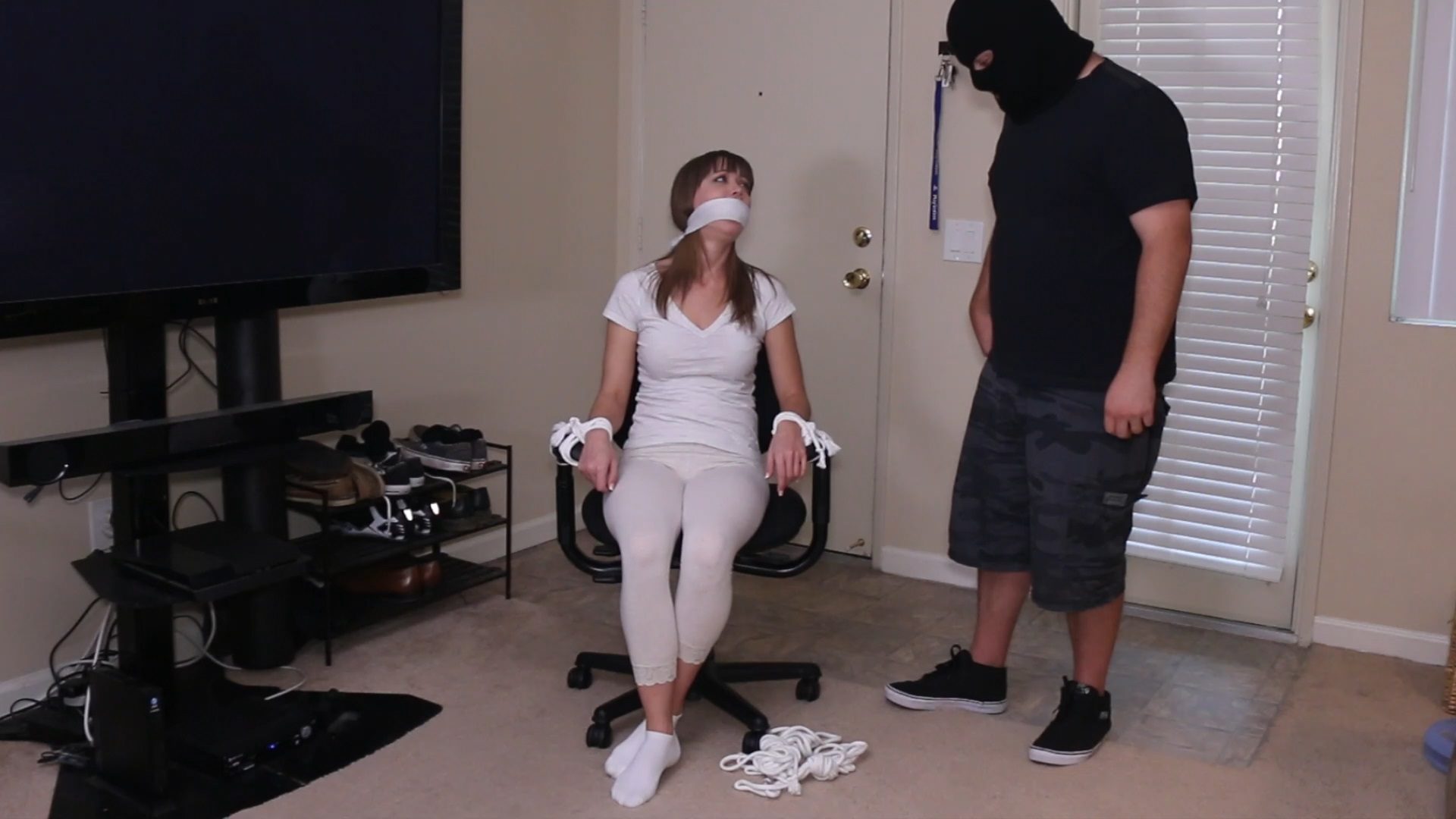 Detective Dilemma – Captive Chrissy Marie
Chrissy is a detective working on a case at home while wearing her leggings and white ankle socks when she is suddenly hand gagged by a bad guy! He ties her arms to her chair to secure her but she's still way too loud, so he gags her with one of her knee socks he found. Her mouth is packed so tight that she can't even manage to spit it back out! Chrissy uses her socked feet to try and reach her phone but does not succeed, so she starts to push the chair toward the door but doesn't make it before the bad guy returns. He then ties her ankles to the chair and uses another knee sock to make an OTM gag around her already packed mouth. She continues to struggle in the chair for a while and eventually gets loose, but gets caught again before she can manage to escape!
Now Chrissy is bound on the couch, wrists tied together over head and ankles tied. The bad guy wanted her to change so now she is in short jean shorts and a t-shirt. Chrissy is talking smack again so she gets another sock stuffed in her mouth with tape to seal it shut! Then the bad guy places a bomb next to her and leaves her there bound and gagged, struggling in peril. Chrissy tries to use her tied feet to try to stop the device, but it's just out of reach. So she struggles relentlessly until she finally manages to break free and run away just in time!

Starring: Chrissy Marie
Size: 663.23 Mb
Duration: 00:15:52 min
Resolution: 1920×1080
Format video: mp4
Preview: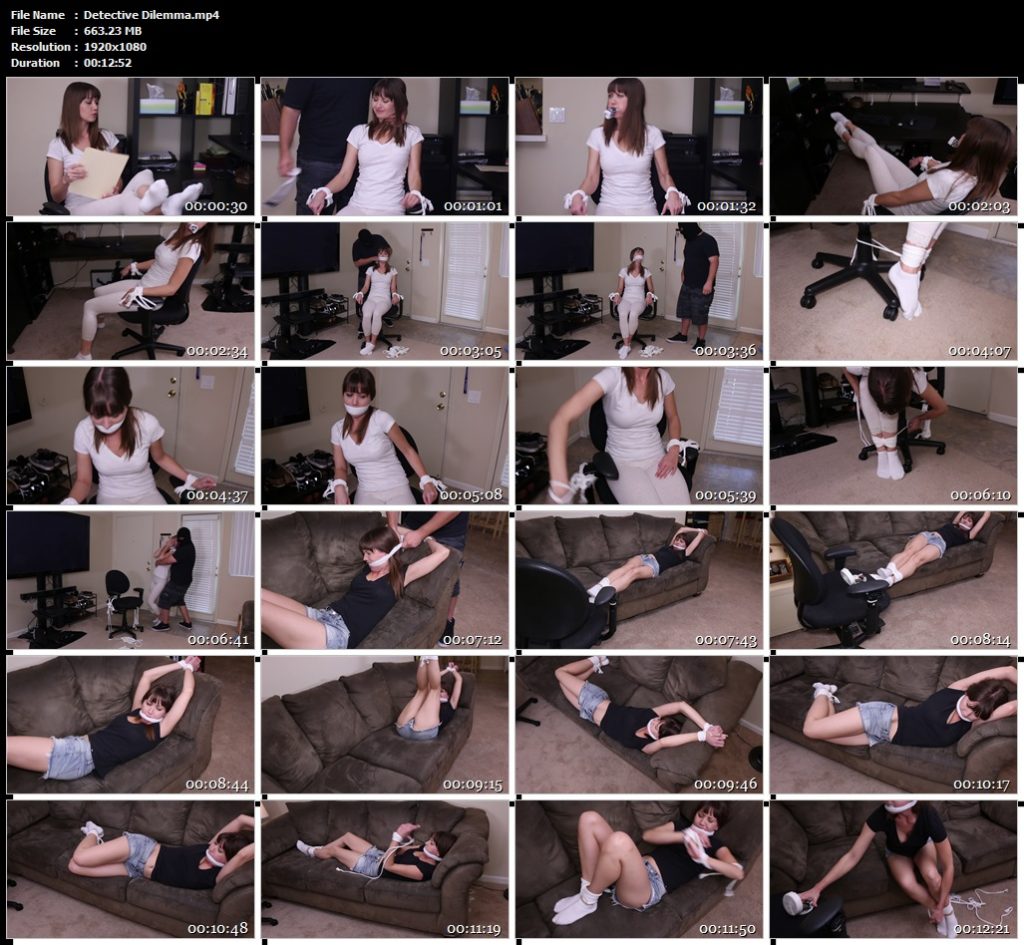 Download link:
https://wayshare.cc/9eekfhvki425/Detective_Dilemma.mp4.html