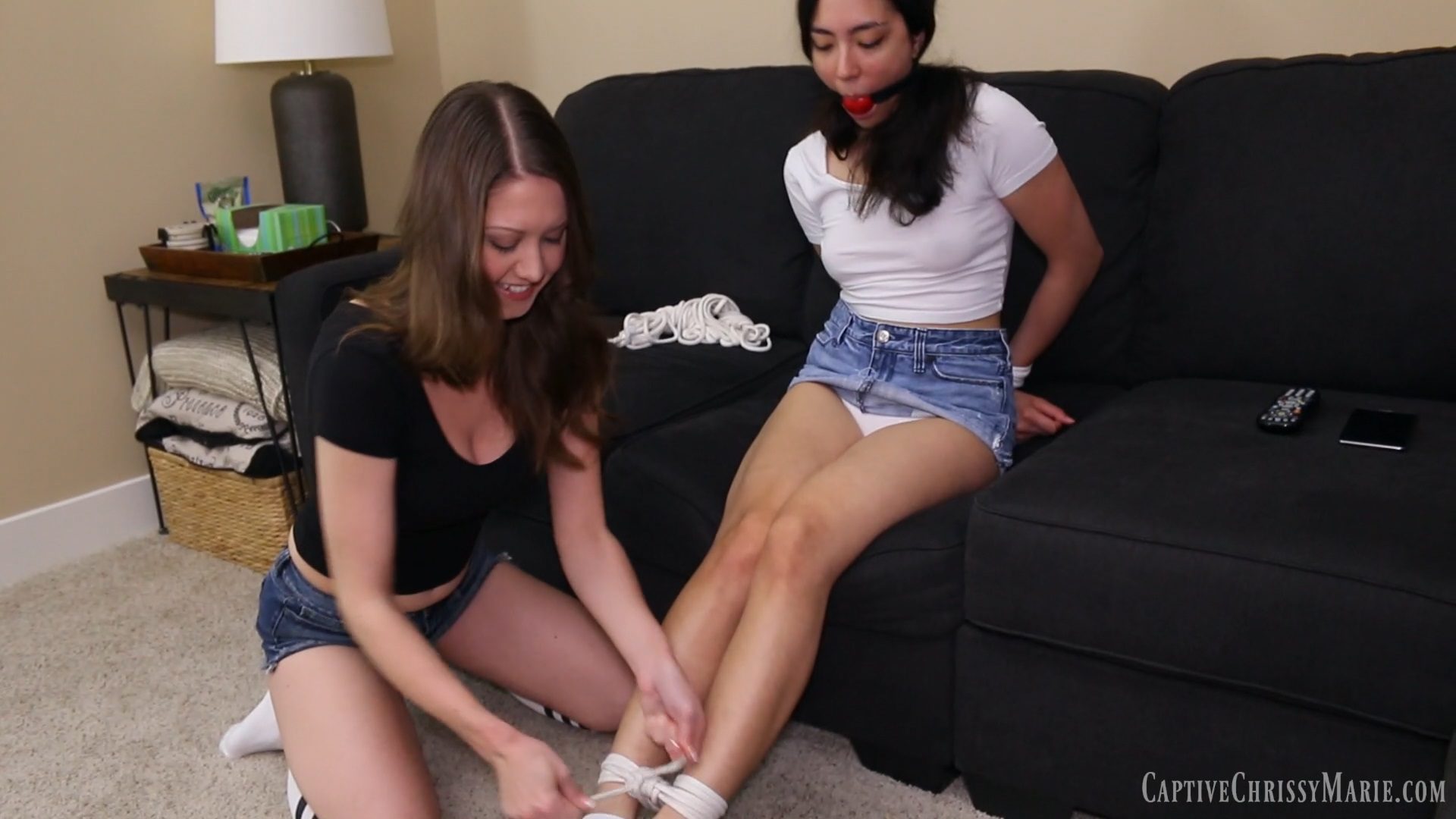 Bound By Her Jealous Roommate – Captive Chrissy Marie
Chrissy and Kristall are college roommates who haven't been getting along very well lately and now Kristall has done something that really pushed Chrissy over the edge! She found out that Kristall has been liking photos of her crush online and talking to him behind her back! Kristall knows that she has had a her eye on him for months and she can't believe she would go behind her back like that, so she confront her about it, demanding an explanation of what exactly she's up to! But Kristall isn't just going to sit there and take all of Chrissy's bitching, so she breaks the news he told her he actually isn't interested in Chrissy at all and that Kristall is more his type! Chrissy is now fuming with jealousy and decides she is going to go over to his fraternity house right now and try to win him over, but first she needs to make sure her roommate won't be right behind her to interfere with her plans. So Chrissy grabs some rope and ball gag that she had from an ex boyfriend who was really into bondage and starts tying Kristall's hands behind her back! Kristall is in shock and asking Chrissy if she is really seriously going to tie her up! She tells Chrissy that it won't stop her, but Chrissy is sure by the time she is done it definitely will! She gags her with the ball gag so she doesn't have to worry about her trying to call for help, because she really isn't going to like what else she has in store for her!
Chrissy continues to add more rope around Kristall's ankles, thighs and chest and then forces her onto the ground to be bound into a strict hogtie! Once tightly secured with plenty of rope she decides to have some fun teasing her helpless roommate before she leaves, making fun of her granny panties and pulling down her skirt to leave them exposed! Then she starts to tickle her feet over her white ankle socks, but realizes they are giving her feet too much protection, so she peels them off and tickle tortures her bare soles instead which really makes her squirm! She wishes her luck escaping and leaves her there struggling and mmmppphhhing helplessly through her ball gag! A minute later Chrissy returns because she forgot she wanted some photos to document the experience and also show her crush the humiliating position Kristall got herself into! Perhaps they will be good blackmail for later! She takes a couple pics as Kristall struggles and struggles, teasingly telling her she will call her later while laughing at the fact that Kristall won't be able to answer being all bound and gagged the way she is! Chrissy leaves for good and Kristall struggles desperately to escape so that she can catch up to her jealous roommate and get her revenge!

Starring: Chrissy Marie, Kristall
Size: 685.13 Mb
Duration: 00:15:45 min
Resolution: 1920×1080
Format video: mp4
Preview: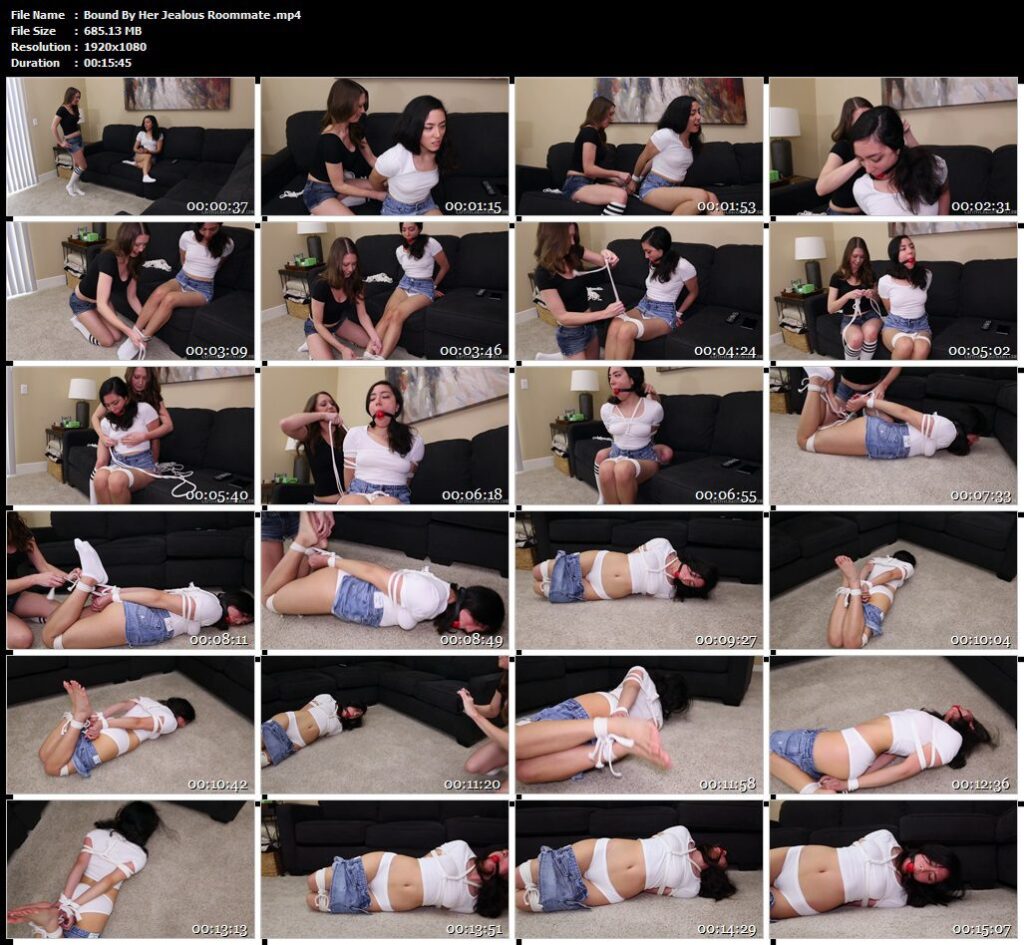 Download link:
https://wayshare.cc/qv5lmo408bfm/Bound_By_Her_Jealous_Roommate_.mp4.html