TIED_N_CUFFED – Lucy Hogtied Naked
TIED_N_CUFFED – Lucy Hogtied Naked
Gorgeous English Blonde Lucy is still a damsel in in her hotel room.
But this time he has her Naked!
Her wrists are tied behind her back and her tiny little hands are in no position to find any knot, the little pink fingernails won't be pulling at any knot soon but as she had just painted them a delightful pink colour she doesn't want to break a nail.
Her ankles are tied together and she is very aware that he has tied a Crotchrope between her legs and it's so tight it's inside her pussy. She is hogtied in such a way that if she moves her legs the crotch rope tightens between her legs rubbing her pussy hard.
If this had been a bondage play she would be enjoying this but this creep is really not her type.
She pleads with him to let her go but the ballgag between her red lips just doesn't let any words out. You can hear some words but the gag is doing its job.
This man had a weird tickling fetish and has to just tickle the soles of her little feet.
He can't help himself and just spanks that little bum. Lying on the bed totally naked is something she really has to get free from and she struggles against the ropes that hold her tight. But alas she can't get free as they are tied just tight enough to prevent her escaping. A stunning blonde tied up and gagged is such a beautiful sight.

Featuring: Lucy
Size: 258.4 MB
Duration: 00:05:10 min
Resolution: 1280×720
Format video: mp4
Preview: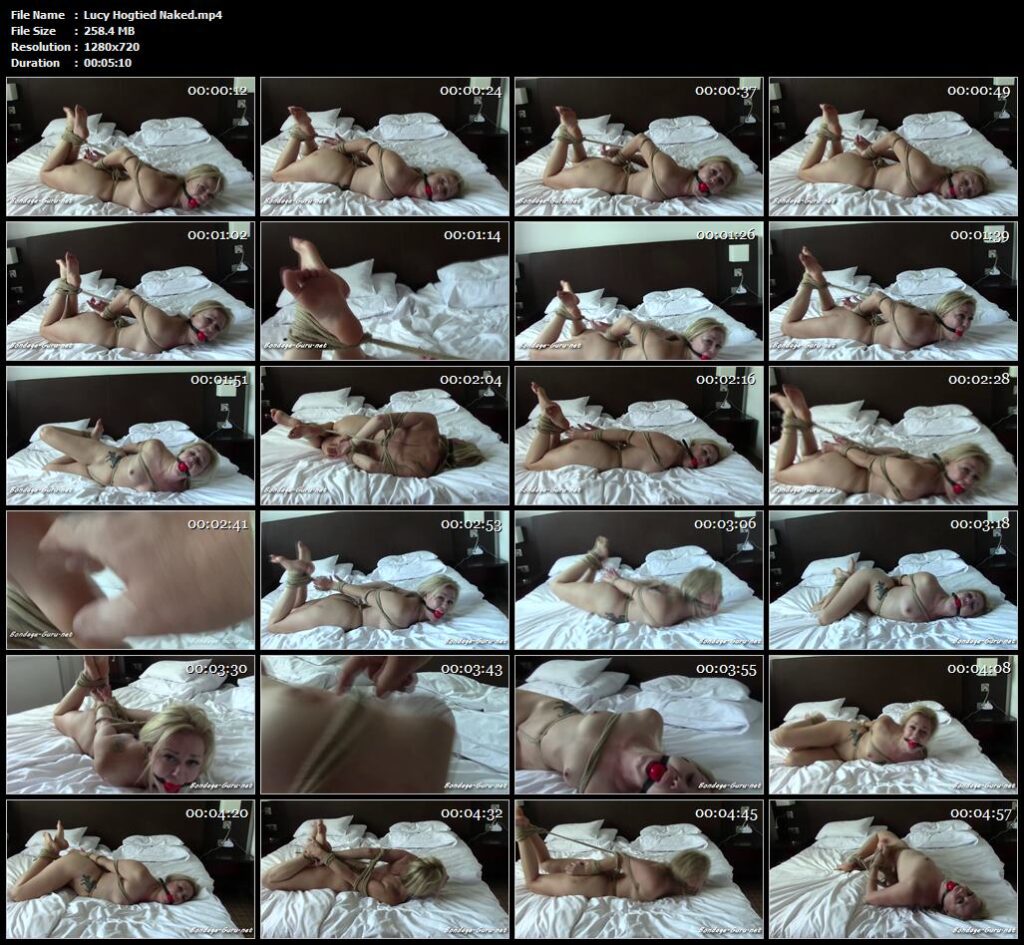 Download link:
Lucy_Hogtied_Naked.mp4