TIED_N_CUFFED – Bex White Tied To a chair
TIED_N_CUFFED – Bex White Tied To a chair
Gorgeous Blonde Housewife Bex White has been captured by an Intruder in her own house. We come in to find her pleading with him to let her go but he has already tied her ankles together and she is now going to be restrained further, she is quickly tied with her hands behind her back and her wrists are behind the chair.
The chair is tall so there is no way she can lift her hands over it and her ankles are also tied to a chair leg. She struggles against the ropes that are holding her tight.
He walks towards her with something in his hands, it's a bit gag!
She pleads with him not to gag her but that's the last part of the puzzle. She tries to talk through the Bit Gag and there is no point trying anymore.
She struggles once more against the ropes binding her tight, she moves around and she realises there is no way out for her. he takes a last look at her and leaves the house with his Stolen goods and leaves her to struggle until she gets rescued whenever that may be.

Featuring: Bex White
Size: 321.2 MB
Duration: 00:06:35 min
Resolution: 1280×720
Format video: mp4
Preview: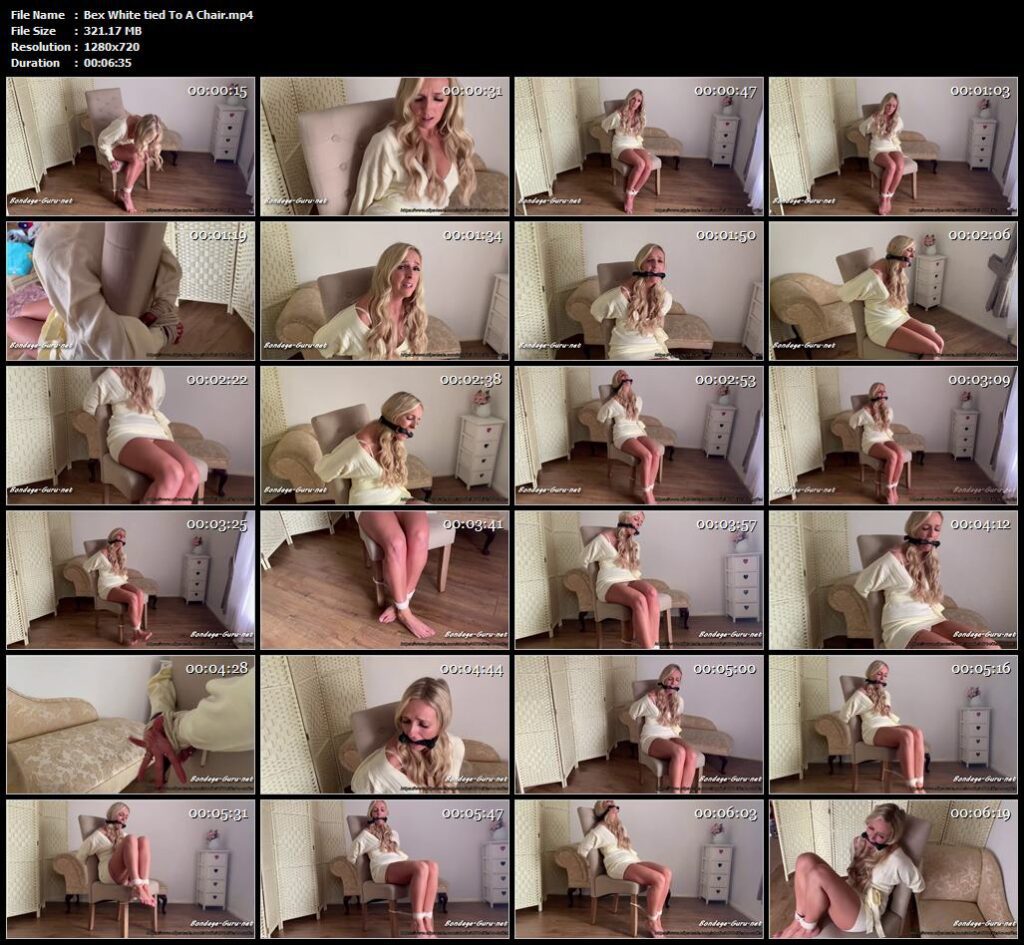 Download link:
Bex_White_tied_To_A_Chair.mp4