TIED_N_CUFFED – Amber leah Handcuffed For Fun
TIED_N_CUFFED – Amber leah Handcuffed For Fun
Gorgeous Scottish redhead Amber Leah is visiting her friend Rebecca Leah and she walks into her living room and discovers Rebecca playing with a set of handcuffs. The girls have a chat about what's so fun about being locked up in handcuffs, amber agrees to be handcuffed and gagged for fun. well, it's not going to hurt, is it!
Anyway, Rebecca handcuffs ambers wrists behind her back and her ankles are locked to her wrist cuffs. She is firmly hogcuffed and then Rebecca gags her with a scarf. The problem is as amber is wearing a slip it lives up to its name as amber struggles too much and her boobs fall out!
Amber cant gets free and her boobs are on show. She mfffs into the gag but Rebecca will be back soon to uncuff her won't she?

Featuring: Amber, Rebecca
Size: 433.6 MB
Duration: 00:07:05 min
Resolution: 1280×720
Format video: mp4
Preview: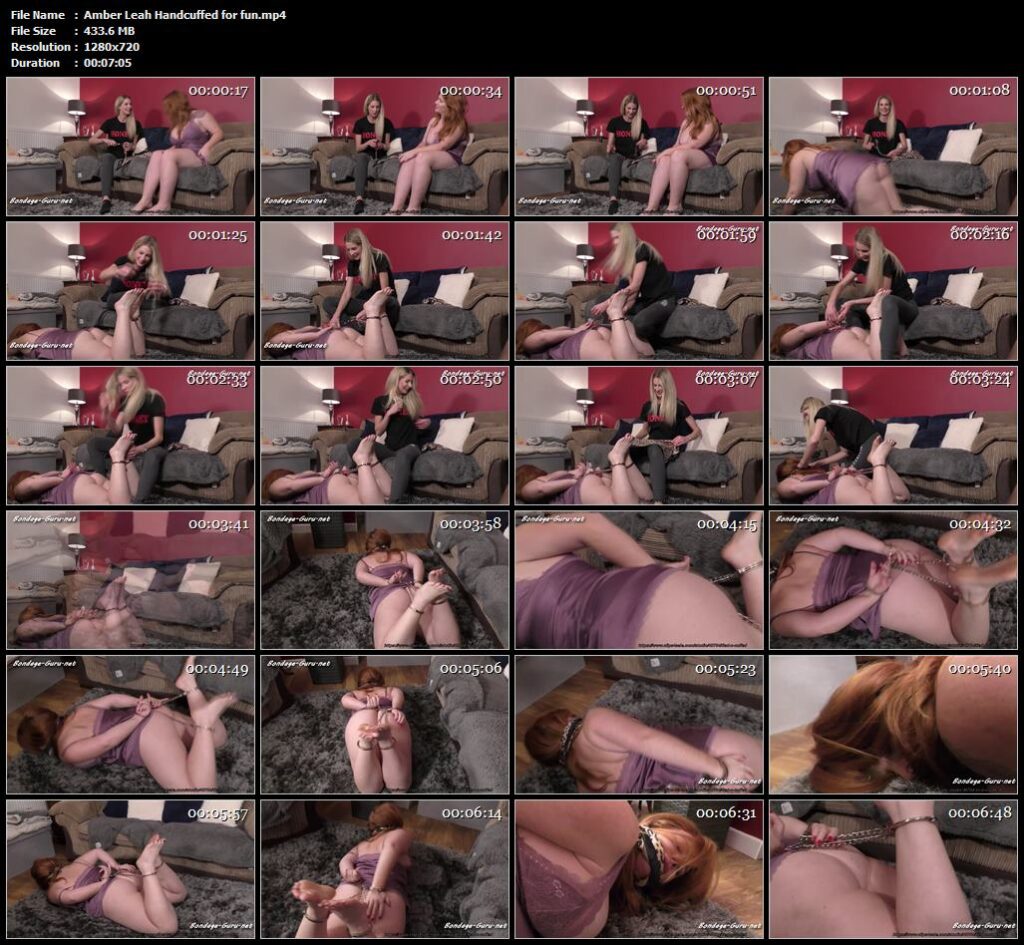 Download link:
Amber_Leah_Handcuffed_for_fun.mp4