Kobe Lee's Fetish Paradise – The Intruder: A bondage RTH stocking movie with Kobe Lee and Galas
Kobe Lee's Fetish Paradise – The Intruder: A bondage RTH stocking movie with Kobe Lee and Galas
Kobe arrives to Galas' house and compliments her on her upgrades. As they are talking Kobe notices a large vibrator on the table and asks, "Is this for us?" Galas replies, "Yes!" and goes into all the HOT features of this latest and greatest sex toy.
Kobe starts rubbing Galas' black RTH stocking legs and licking her lips in anticipation. They start to get into things and then hear a window break.
Someone (not shown or heard) has entered the house. Kobe is PISSED! She is cussing stomping her foot in defiance. Galas is willing to do whatever it takes to get this person to leave. They give them their jewellery.
Then the toy on couch is noticed. The two undress each other down to their stockings, garter belts, and high heels.
The movie then shows both Galas and Kobe tied up together, with ball gags, and the vibrator between their legs. They groan and drool from the powerful toy. High heels fall off. As they wiggle their garter belts come loose and their stocking slide down their legs. The stockings are crinkled around their ankles before coming off completely. The have an explosive orgasm and the movies faded to black.

Featuring: Kobe Lee, Galas
Size: 1.8 GB
Duration: 00:16:29 min
Resolution: 1920×1080
Format video: mp4
Preview: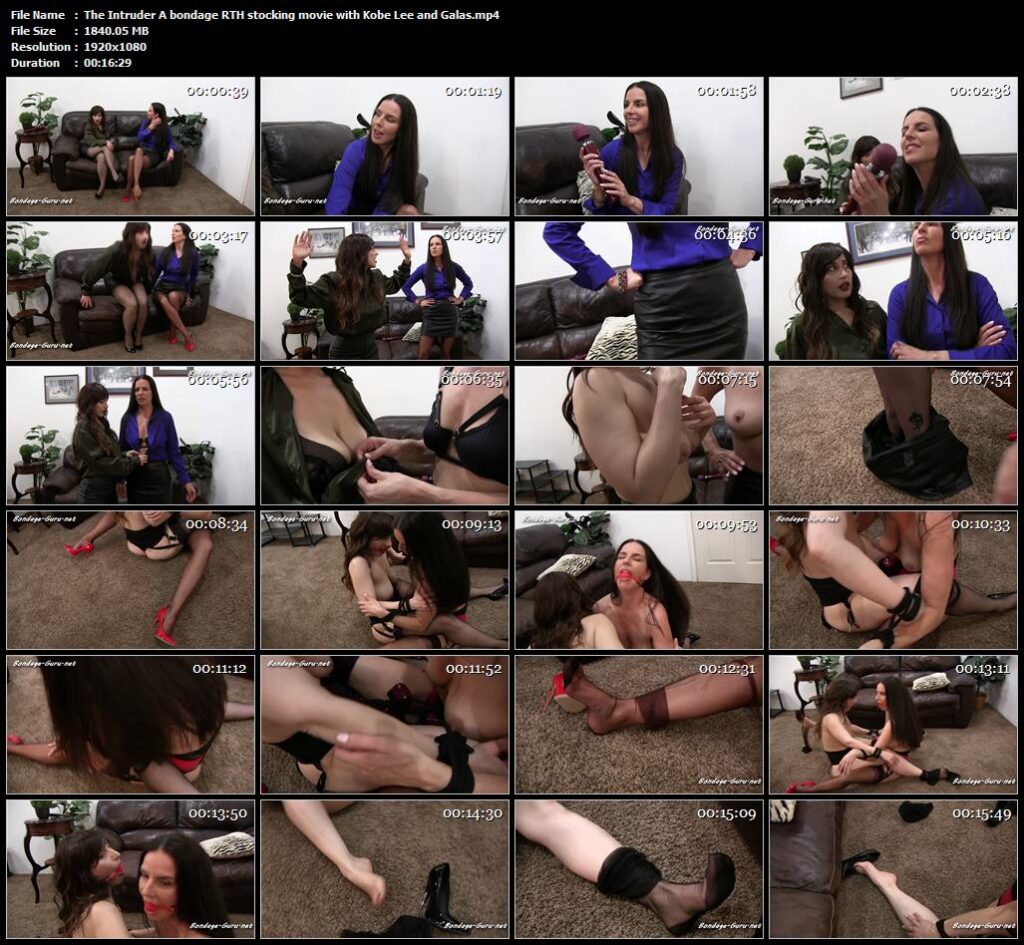 Download link:
The_Intruder_A_bondage_RTH_stocking_movie_with_Kobe_Lee_and_Galas.mp4