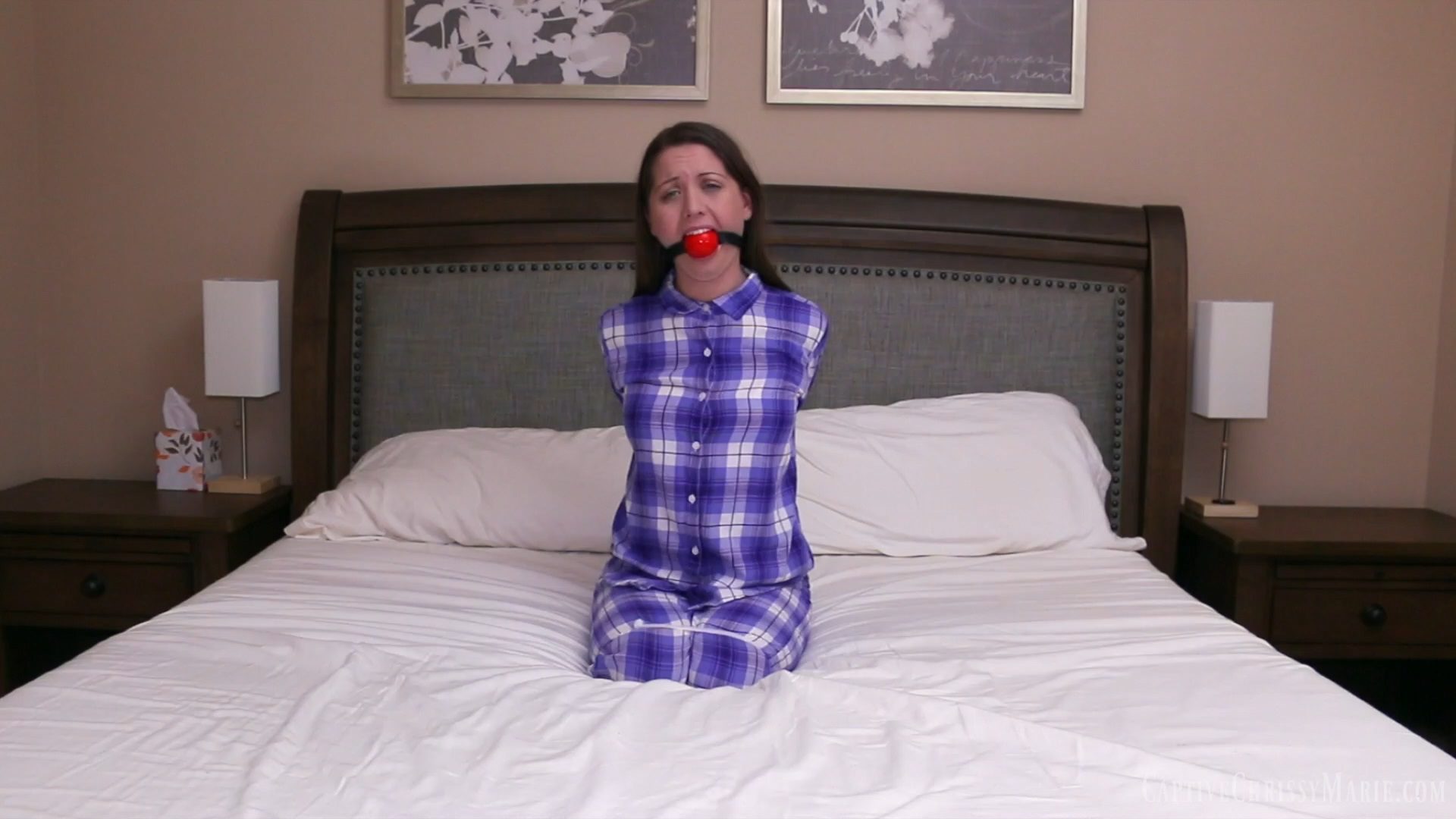 Ziptied Challenge – Captive Chrissy Marie
Chrissy was all changed and ready for bed but her timing was a little too early. Master Matt had a game in mind he wanted like to play with her first. So he hogtied her in a kneeling position with zipties and also bound her elbows tightly together with one! She just hopes this game isn't all about tickling like it was the last time she found herself in this position! He gags her on screen with a large red ball gag and explains to her that tonight she is going to try a different kind of escape challenge. She can hardly say a word with that gag in her mouth but she sure tries her hardest as she tells him that it's impossible to escape, especially since he made the zip ties extra tight this time! He tells her that he knows and he plans to give her something that will help. He pretends to give her scissors for cutting the zip ties, placing them behind her back so she cannot see what he is really giving her.a tool that cannot actually cut the cables!
Chrissy grabs the 'scissors' and tries her best to use them to cut the ties while struggling and squirming in her uncomfortable kneeling position. After trying for a couple minutes she is really frustrated and insists that the scissors are not working and that she needs a different pair, but of course he just gives her yet another tool that is not meant for cutting! She continues to struggle to escape but she can't understand why the scissors are not working! She is just about to give up when he tells her he has one more pair for her to try. She is skeptical but desperate to get relief from her tight kneeling hogtie, so she continues to give the game her best effort, helplessly drooling all over herself in the process! Eventually Master Matt decides it's finally time to tell her the truth about the tools, saying he enjoyed giving her the false hope that she actually had a chance of getting free! Now he gets to keep her tied up for as long he desires!

Starring: Chrissy Marie
Size: 464.46 Mb
Duration: 00:10:35 min
Resolution: 1920×1080
Format video: mp4
Preview: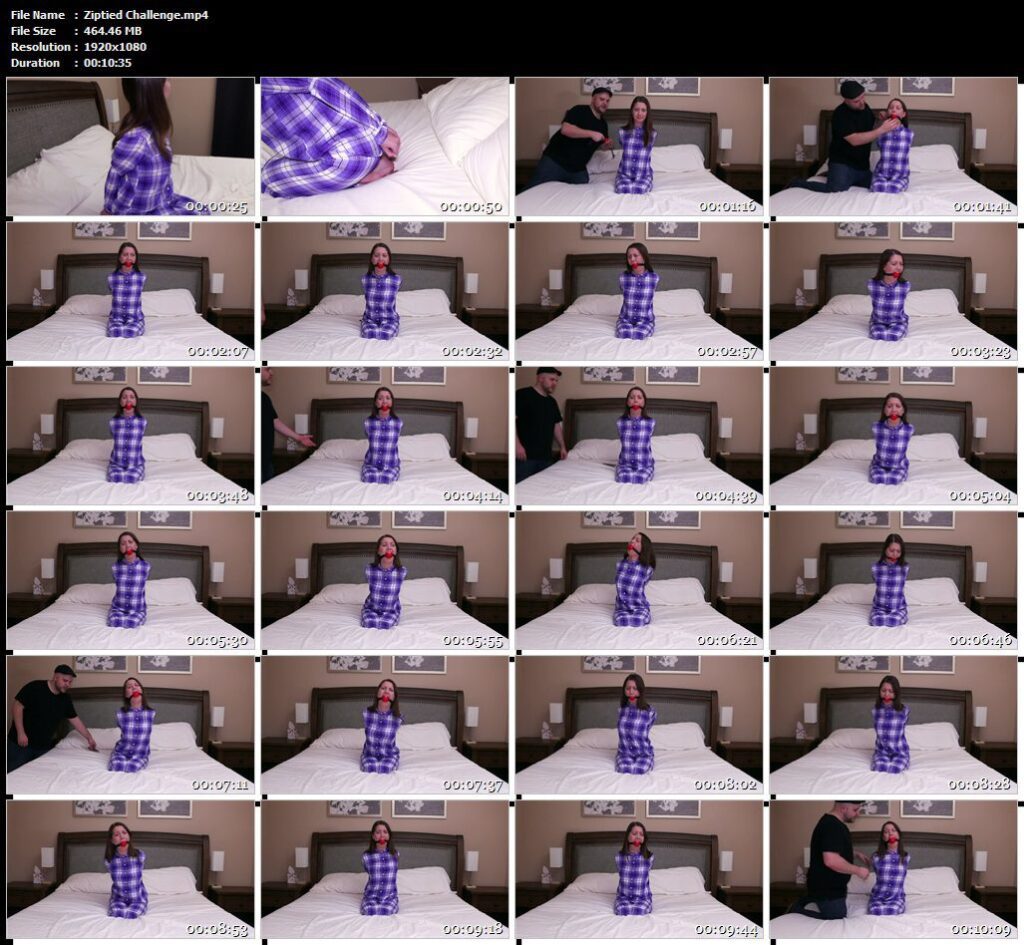 Download link:
https://wayshare.cc/istlpgb1zcgu/Ziptied_Challenge.mp4.html