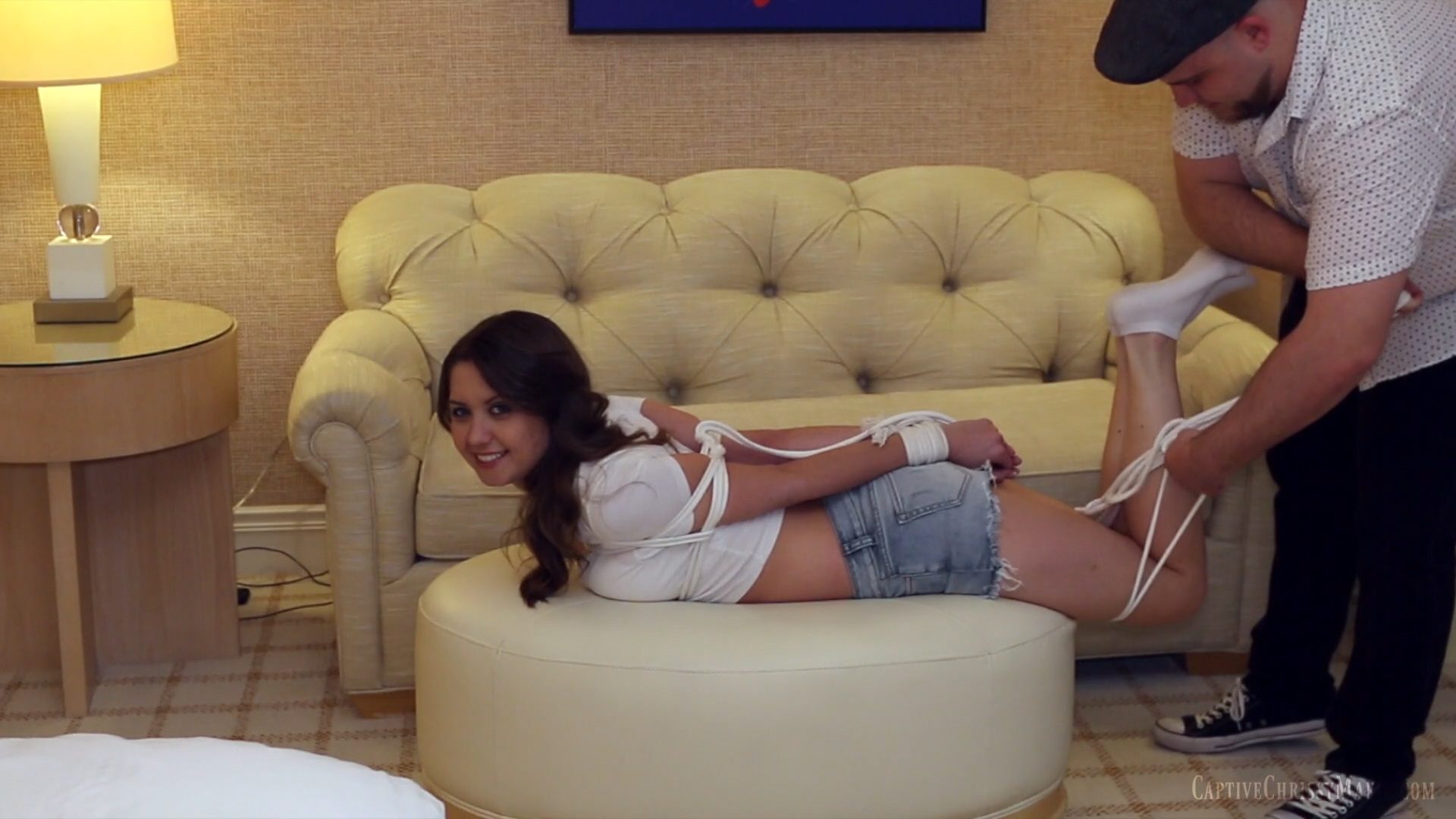 The Rope Wager – Captive Chrissy Marie
Chrissy is being a needy girlfriend and insisting that you hang out with her in the hotel suite rather than go to the casino with your buddies. She pleads with you (camera POV) that haven't you bet on enough games for today? Maybe we could watch a movie together? You finally agree to spend time with her instead but tell her it isn't going to keep you from gambling! Chrissy gives you a puzzled look and asks you to clarify. You tell her you want to make a bet on her and she laughs as if she thinks you are kidding! You then tell her that you want to tie her up with rope and if she can't escape from it then she will owe you $100. She seems skeptical so you continues on to wager that if she does manage to escape, you promise to pay her $1,000! Chrissy quickly accepts, smiling wide and thiking she is about to make the easiest thousand bucks of her life, unaware that she is about to find out just how serious you get when you make a bet! Chrissy is tied up (on screen) at her wrists and around her ample chest, tightly pinning her arms down to her sides and causing her breasts to bulge out of her skimpy white crop top. She talks about how snug it is, but is still confident she will win the bet. Next her ankle socked feet are tied together and she questions why are you tying them so tight? Once I get my hands free I will be able to untie my ankles anyway! You tickle her feet as a taste of what else she will get if she wins the bet! She won't admit that she is already feeling her fingertips tingle as the ropes dig visibly deep into her skin. Once her legs are bound it is revealed you have a special surprise for her. Without warning she gets pulled into the strictest hogtie possible as she cringes and mmppphss in discomfort. Chrissy starts to insist she doesn't think this is a very fair bet anymore, but you beg to differ! Does she really think you were going to a thousand dollars go that easily?!
Next Chrissy is OTM gagged to keep the noise down as she struggles to escape. She is tied up so tightly that you have no doubt you will win this wager. She squirms around in her hogtie trying to loosen the ropes, mmpphhh-ing and grunting through her gag in frustration as she begins to realize this is definitely no easy task. It doesn't seem she is making much progress when all of sudden she manages to break free from the hogtie. You are a little concerned but can see that she still has a long way to go. She sits up and keeping struggling for some time to free her hands, moving around onto her knees and squirming on the floor, trying to find just an ounce of relief as she tries to untie the tight knots placed just out of reach. Chrissy is getting visibly impatient in her predicament and can't believe you would tie her up so inescapably tight! She begins to see that she might not be able to get free and might have to pay up which makes her even more angry! With all her last effort she manages to free the rope from her wrists, but she is still bound in her chest harness! She tries to slide it over her big boobs which turns out to be extremely difficult, only to realize the ropes are stuck under her arms and she can't get out! She should have tried to slide the ropes down but now it's too late. She can no longer endure the torture. At the end she manages to work off her gag and starts begging you to release her! You ask if she submits and Chrissy admits defeat and tells you she will pay up, just please please get her out of these tight ropes right away!

Starring: Chrissy Marie
Size: 951.7 Mb
Duration: 00:20:10 min
Resolution: 1920×1080
Format video: mp4
Preview: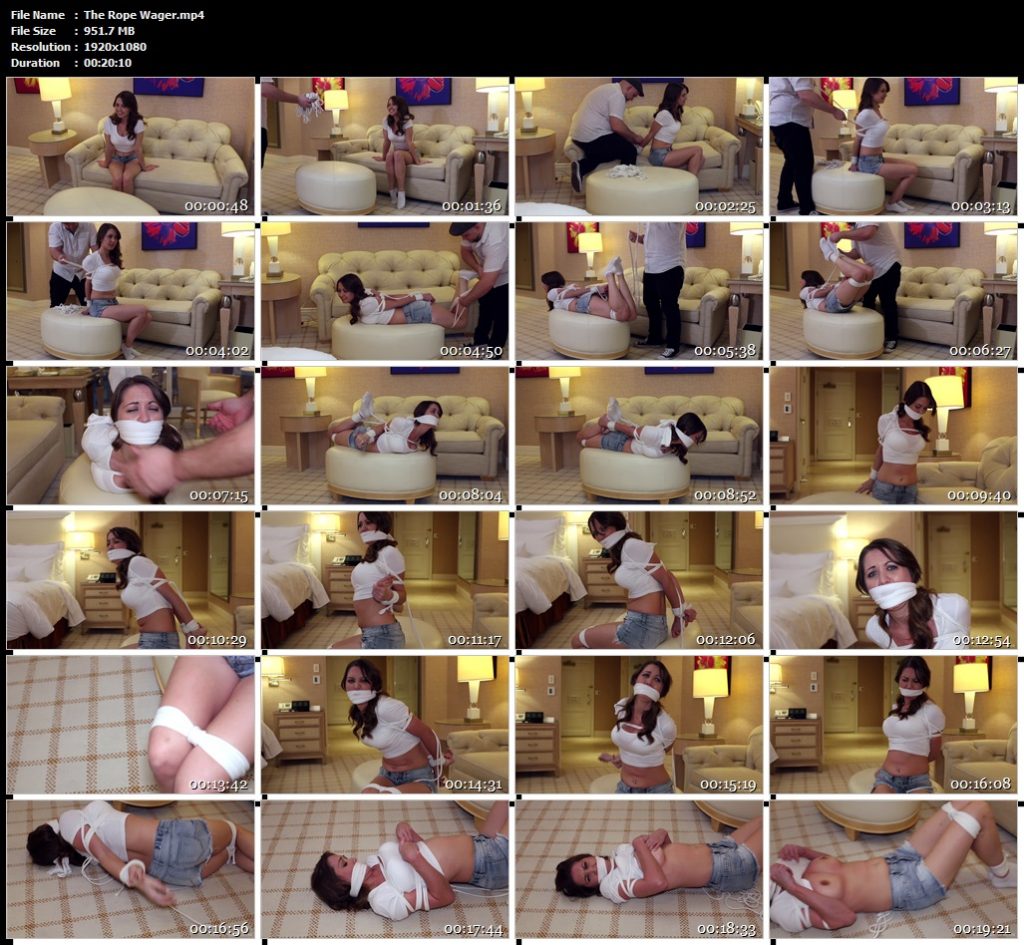 Download links:
https://wayshare.cc/i5f999wpfvod/The_Rope_Wager.mp4.html