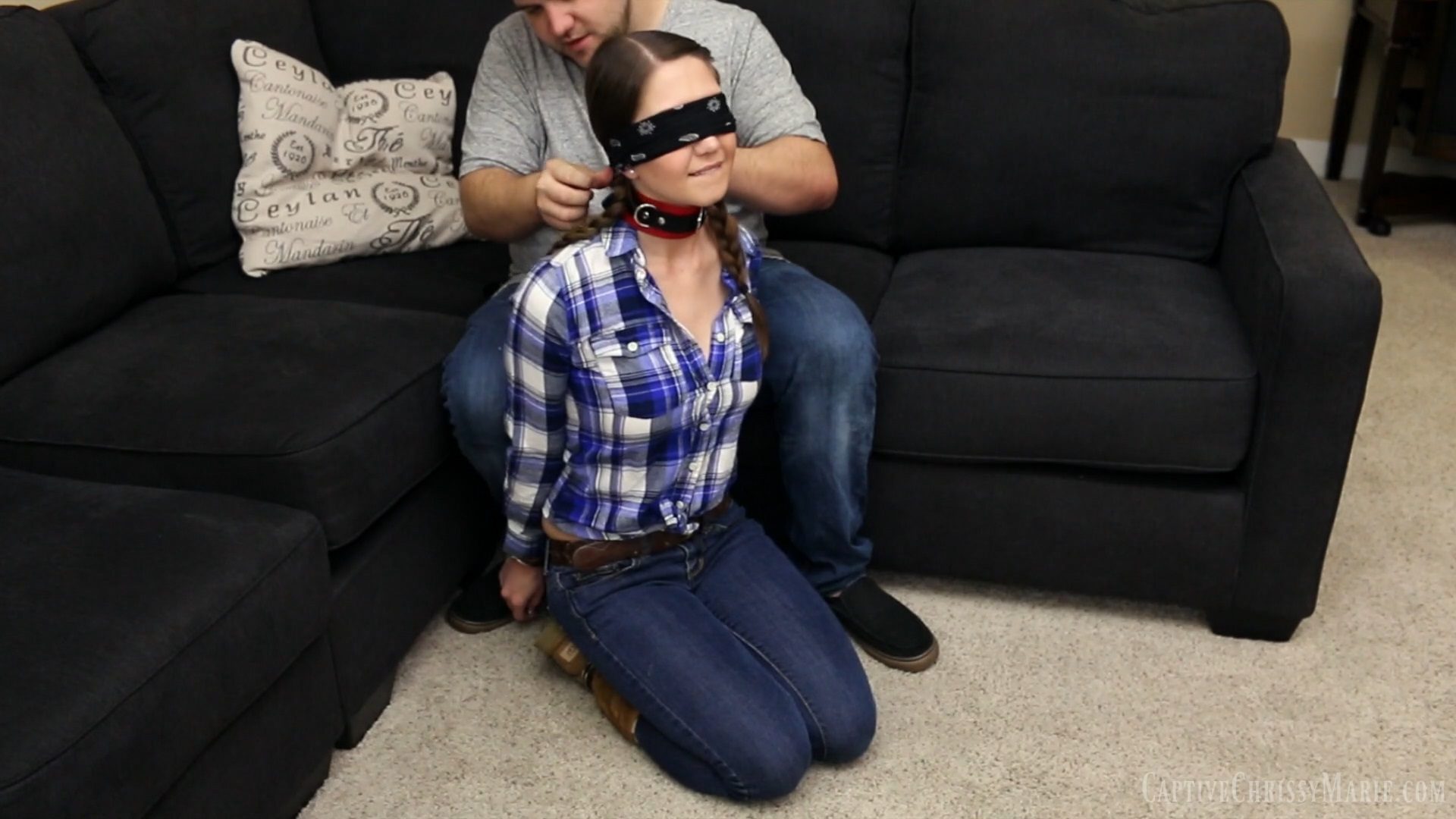 Sensually Shackled & Searching For The Key – Captive Chrissy Marie
Chrissy is looking cute in her belted blue jeans, button up shirt and Ugg boots while sitting on the couch waiting for her significant other to get off duty from his shift as a cop. Today is their anniversary and they're looking forward to getting the activities started early. When he finally arrives home she asks him what he would like to do to celebrate, and he tells her wanted to play a game. She thinks she knows exactly what kind of game he has in mind!
He starts off by securing her hands behind her back with his handcuffs, then tightly shackling the leg irons around her booted feet. He tells her he has hidden the keys and leaves her for several minutes to struggle and walk around the house in search of them! Later when she is just about to give up he returns and adds a blindfold, as if his game wasn't difficult enough already, she knows she really won't be able to find the keys now! So she decides to try and seduce him into letting her go instead! She drops down to her knees and looks up at him still blindfolded… "You're game is just too hard, I don't think I can find the keys, but I think I know another way I can get out of these cuffs!" She says quite suggestively. He agrees and they start to get a little frisky as he fondles her while putting on her collar. He attaches a leash then leads her upstairs to earn her way out of her tight cuffs!

Starring: Chrissy Marie
Size: 517.77 Mb
Duration: 00:11:54 min
Resolution: 1920×1080
Format video: mp4
Preview: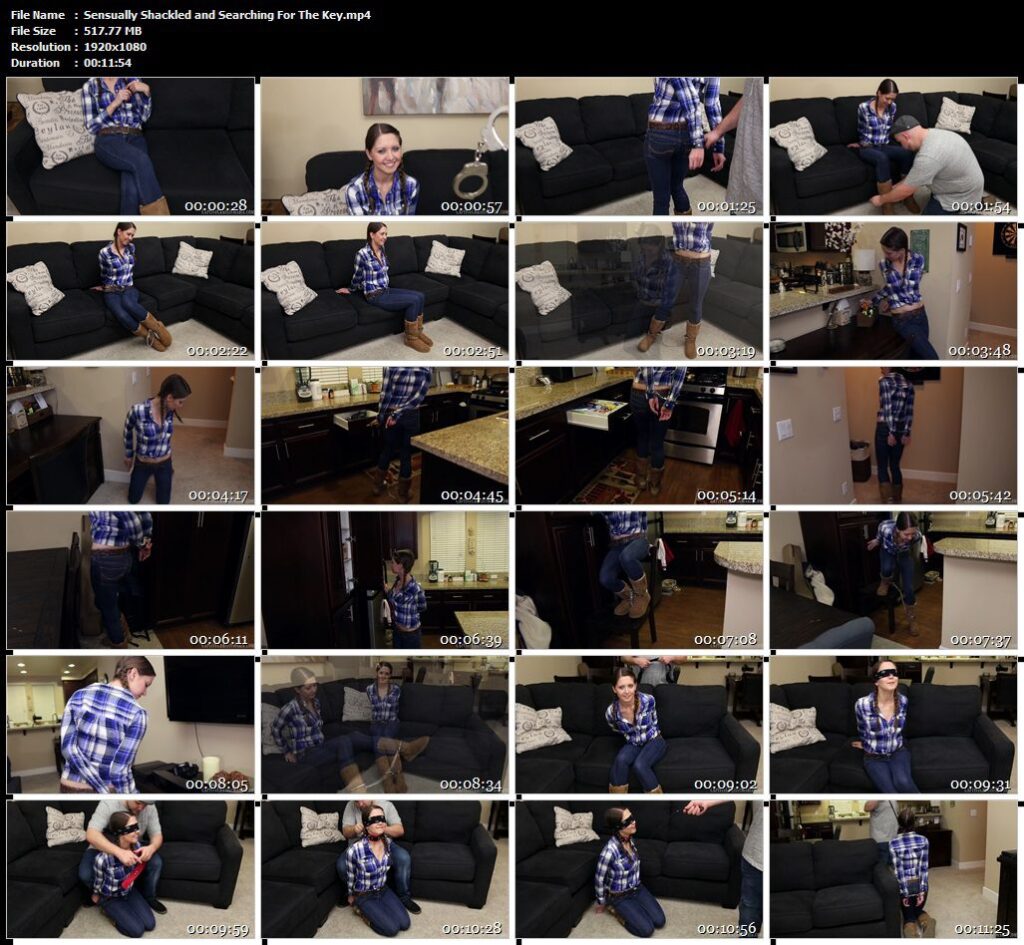 Download link:
https://wayshare.cc/yqiww940xs0m/Sensually_Shackled_and_Searching_For_The_Key.mp4.html