Sahrye – Don't let my husband come up here and catch you tying me up!
Sahrye – Don't let my husband come up here and catch you tying me up!
Sahrye walks into a bedroom not knowing that someone is hiding in her closet. She tells her husband that she is going to change as he goes out to the store. As Sahrye strips off her dress and is now in her bra, panties and garters, she hears a noise in her closet and discovers that the younger guy from next door is in the closet spying on her. Having being guilty of flirting and leading this guy on, Sahrye is used to him making unexpected visits. She tells him that he better leave before her husband returns, but this guy has other plans. Instead he ties her up and now Sahrye is worried that her husband will return and find her this way. She demands that the neighbor unties her. All of a sudden, they hear a car outside and realize that the husband is home. When Sahrye threatens to start shouting, her mouth is stuffed and gagged. After the neighbor sneaks out of the house, Sahrye hears her husband walk into the bathroom and turn on the shower. he shouts out, that he will be out after a while and tells her that she better be ready to go out. But Sahrye is bound and gagged. She tries squealing at her husband. But with the shower noise along with the tight gag, he does not hear her. Sometime later when her husband comes out and finds his wife struggling bound and gagged in her underwear, she is going to have a hard time explaining how this happened. And since her neighbor has taken some cell phone pictures of her like this and has threatened to show them to his and her friends, Sahrye is going to have to figure out some other explanation.

Starring: Sahrye
Size: 670.7 MB
Duration: 00:14:05 min
Resolution: 1920×1080
Format video: mp4
Preview: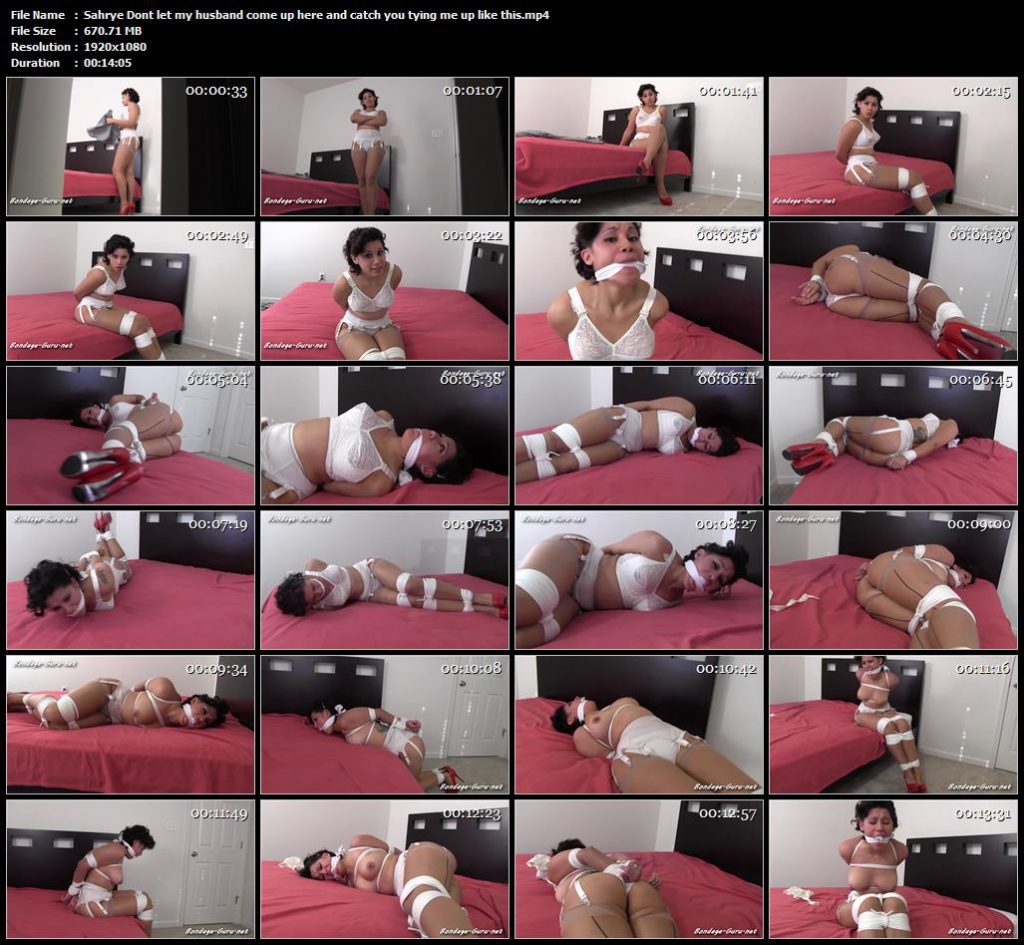 Download link:
Sahrye_Dont_let_my_husband_come_up_here_and_catch_you_tying_me_up_like_this.mp4