Restricting Ropes – Rachel Adams – Hotel Ambush EP 2
Restricting Ropes – Rachel Adams – Hotel Ambush EP 2
Rachel is still tied but the goon is hearing too much sound coming from the room. The strip of duct tape is replaced by a 2″ Microfoam wrap around tape gag to keep her quiet. She is left alone again while the goon searches her hotel room.
Rachel now really frustrated by this situation struggles even harder to get out of the tight ropes she is put in. Her wrists get loosened but not enough to break free.
Can she escape this?
To be continued

Starring: Rachel Adams
Size: 367.7 MB
Duration: 00:07:53 min
Resolution: 1920×1080
Format video: mp4
Preview: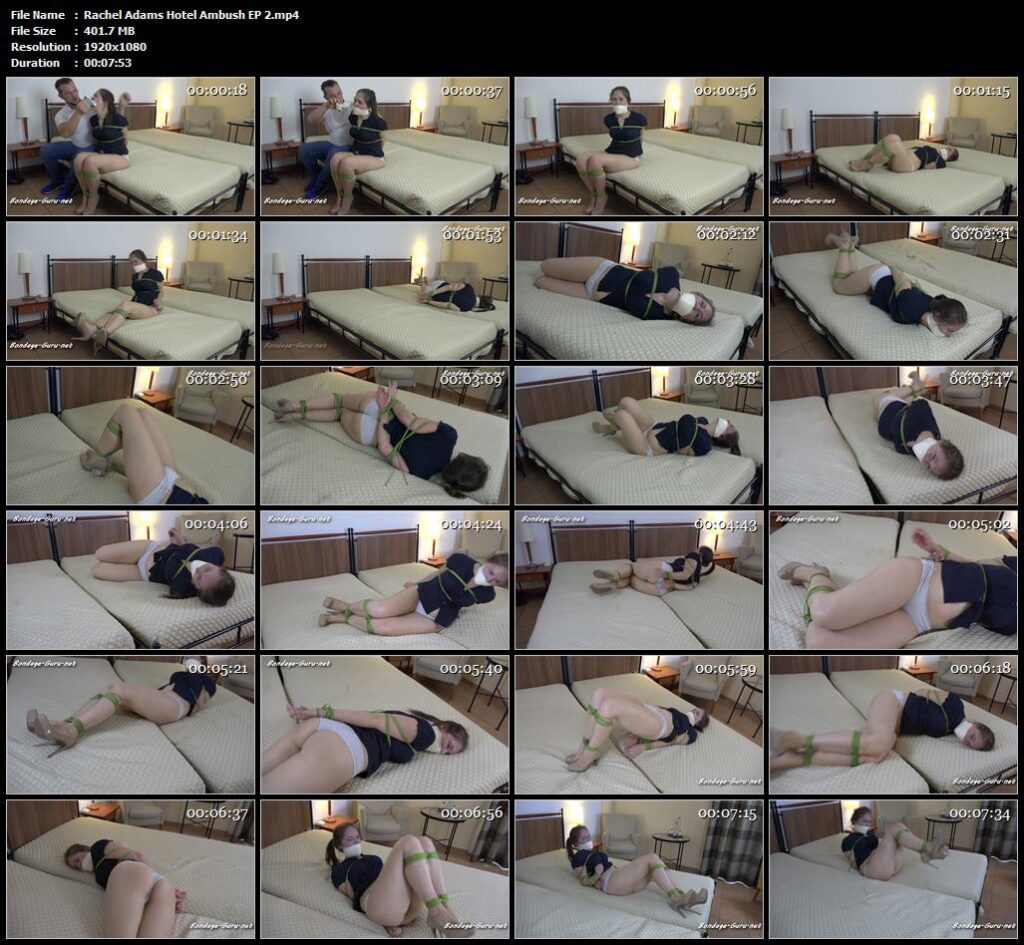 Download link:
Rachel_Adams_Hotel_Ambush_EP_2.mp4