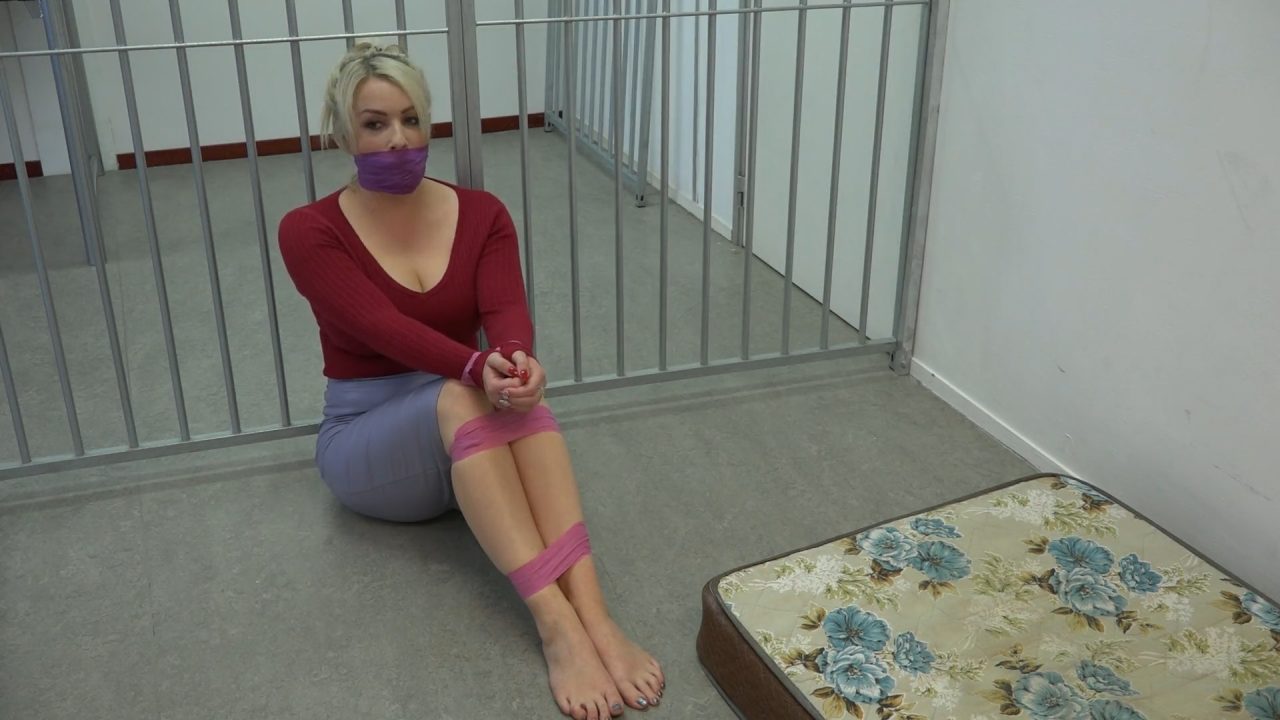 Penny Lee – Lawyer Impisoned – Restricting Ropes
Penny Lee – Lawyer Impisoned – Restricting Ropes
Jeff has been arrested for drug trafficking. Penny is his lawyer and hired to get him out.
Penny is visiting Jeff in the jail where they are keeping him. Jeff tells her to come into the prison cell. Penny complies because Jeff pays a part of her salary right? When Penny entered the cell Jeff tells her to stay put! He leaves the cell and locks the door behind him.
When Jeff returns he has brought a few rolls of pink bandages and stuffing to put in penny's mouth. It needs to look like a real breakout right?!? He enters the prison cell and starts tying her with the pink bandages. When he is done tying his lawyer he stuffs her mouth with a big white tennis sock. Jeff leaves her for a while to find a way out of this prison.
Penny is now tied by her client Jeff and completely helpless.
Jeff returns and unties the hands of Penny to tie them to the prison cell. She is left alone again…
Penny is struggling a little but she wants her client to escape so she could get her bonus.
Penny is tired of being tied up when Jeff returns the last time. He changes the tie of her hands from onto the prison cell to in front attached to her legs. He also takes off her gag to replace it for a even double layered & tighter gag. With Penny now completely secured Jeff leaves to get out of this prison.
Penny struggles really hard but there is no escaping the ties.

Starring: Penny Lee
Size: 349.14 MB
Duration: 00:19:58 min
Resolution: 1920×1080
Format video: mp4
Preview: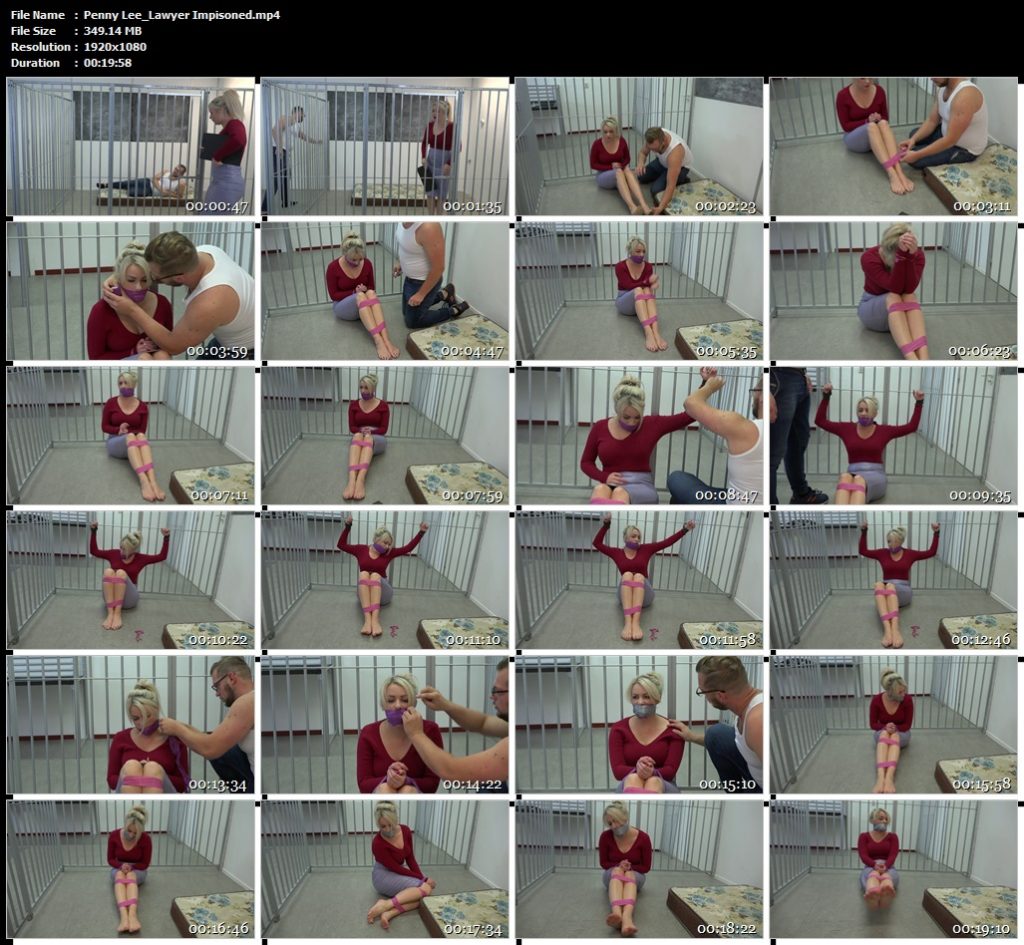 Download link:
Penny_Lee_Lawyer_Impisoned.mp4