Learning the Ropes – Captive Chrissy Marie
I'm relaxing at home with my husband, watching a crime show on television, when I find myself captivated with scenes of a young girl bound and gagged by the criminal. I begin talking to my husband, wondering what it feels like to be all restrained and helpless like that. I tell him it would be interesting to know first hand what it feels like to be all tied up. He suggests we do some research online and see how hard it would be to try. He finds a website that gives him a lot of pointers on beginner rope bondage.
He decides to start out with a basic chest harness. I'm surprised at how much I like the feeling of the rope as he tightens up the harness, making my tits really stand out in my white t-shirt. I mention it's not that bad and I don't know why tied up girls always seem to be scared and distressed. He moves on to finish tying my wrists, thighs and ankles. I test the bonds a little, and they're pretty tight. Not bad for just learning! Then he lays me down on the floor and tells me that the website told him he is supposed to leave me tied up like this for a while. He leaves the room as I tell him to come back and untie me immediately. I continue complaining but he doesn't return. This whole damsel in distress thing is starting to make a lot more sense now. I guess he really wants me to get the full experience!
After a couple minutes he comes back to tell me that I'm being loud, and that the site gave him the advice to gag me tightly with a cloth between my teeth to keep me quiet, as well as tie me up even tighter! He goes on to roll me onto my stomach and bind me into a hog tie while I bitch through my gag for him to stop! Then he says he has some errands to run so he is going to leave me here all bound and gagged for who knows how long! I struggle to get free to no avail. He is going to be in so much trouble for doing this to me when he finally get's home and unties me!

Starring: Chrissy Marie
Size: 890.25 Mb
Duration: 00:15:03 min
Resolution: 1280×720
Format video: mp4
Preview: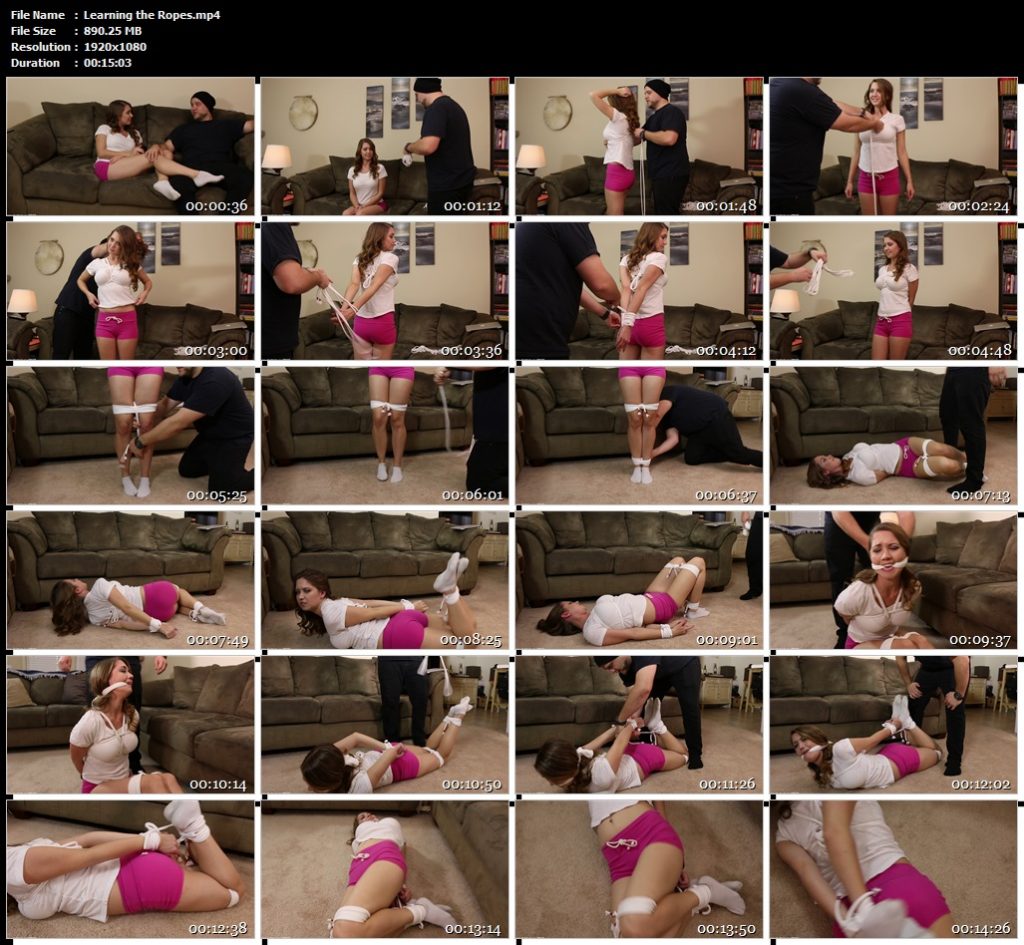 Download links:
https://wayshare.cc/23ozkz5gq345/Learning_the_Ropes.mp4.html