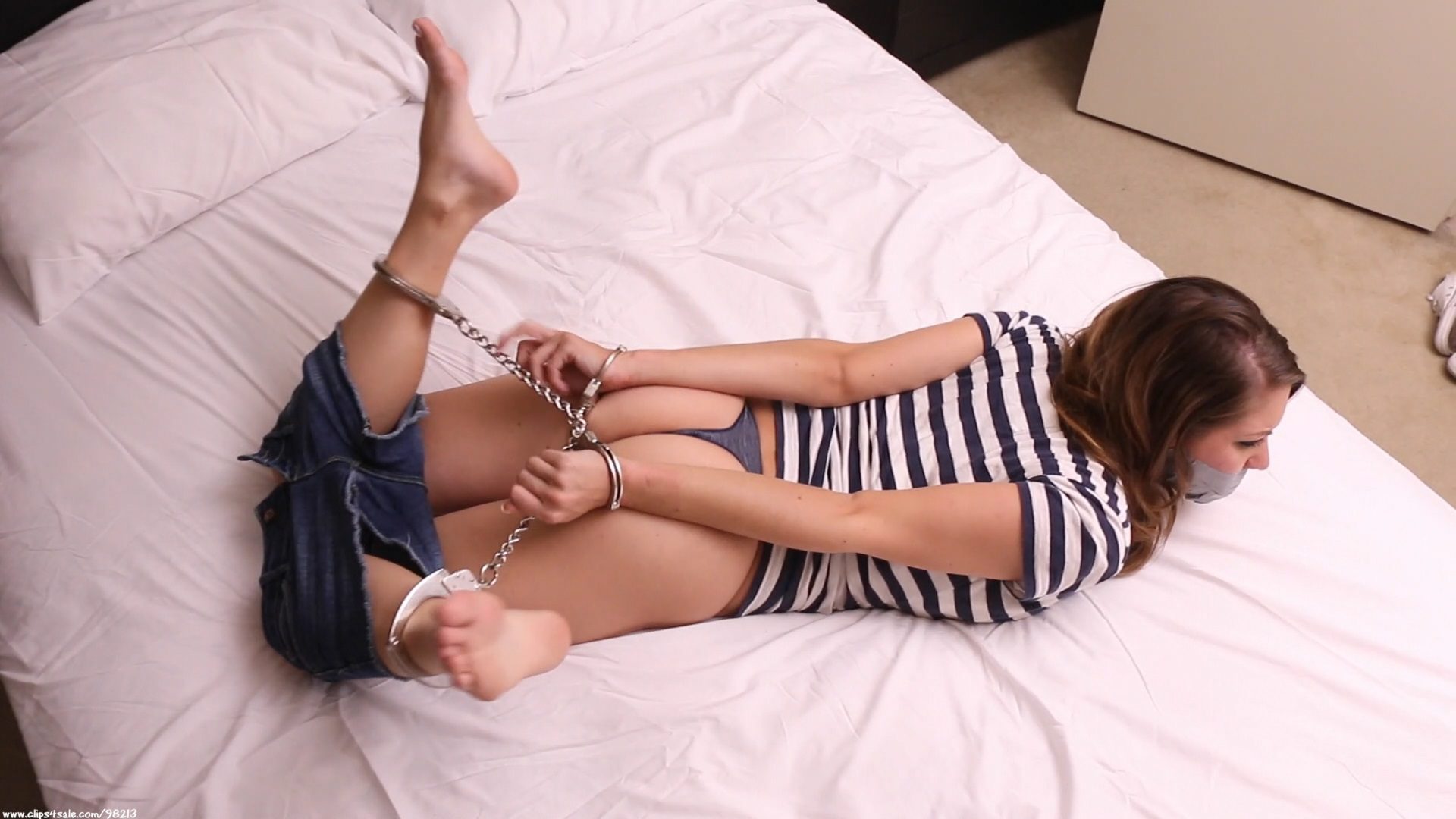 Cuffed for Collateral – Captive Chrissy Marie
It's a beautiful sunny day so I decided to go on a walk. I live in a nice rural area, it's pretty quiet most of the time. As I'm making my way down the hill from my house, I hear a car pull up from behind me, and the man rolls down his window and calls me over. Maybe he just needs directions. I ask him If I can help him and he flashes me badge, saying that he is an undercover cop who got work of some suspicious activity in the area and I fit the description. He asks if I have any identification and I tell him no, I was just going on a walk and live right up the street. He cuts me off and tells me to stay right where I am as he puts on the brake and gets out of the car. He makes his way over to me and tells me he is going to have to pat me down and tells me to put my hands behind my back. Before I know he pulls out a pair of handcuffs and starts putting them on me! "Is this really necessary, I swear I'm not dangerous" I say as he tightly secures my wrists. "I'm gonna have to take you in" He says, as he opens the door and pushes me into the back seat. I comply as I don't want to cause further trouble, but I think this is really weird and he is obviously going to find out that I haven't done anything!
I'm worried when we arrive and we are not at the police station but rather his house! He forcefully pushes me onto the bed and pulls out a pair of shackles, fastening them firmly around my ankles to make sure I can't get away. He starts explaining that he knows my dad, and how much money he has, and that everything will be okay and I won't get hurt as long as he pays the ransom. I'm confused and frightened and demand that he lets me go or I will scream! But he just takes off my shoes and socks then stuffs my socks in my mouth to shut me up! He applies several strips of duct tape to keep the stuffing in then leaves me struggling while he goes to call my dad.
I struggle for a while and realize there is no way to get the cuffs off, but perhaps I can still walk in them if I'm careful. I start to get up and make my way out the door but unfortunately the man was on his way back at the same time! He grabs me and mentions that he need to make it harder for me to escape, so he takes my cuffs and interlaces them so that I'm securely hog cuffed! Then he pulls down my shorts and rips open my t-shirt and bra, leaving me topless and exposed. I keep struggling, but there is no way out and no way to call for help. I hope daddy pays the ransom soon before more bad things happen to me!

Starring: Chrissy Marie
Size: 730.72 Mb
Duration: 00:11:51 min
Resolution: 1280×720
Format video: mp4
Preview: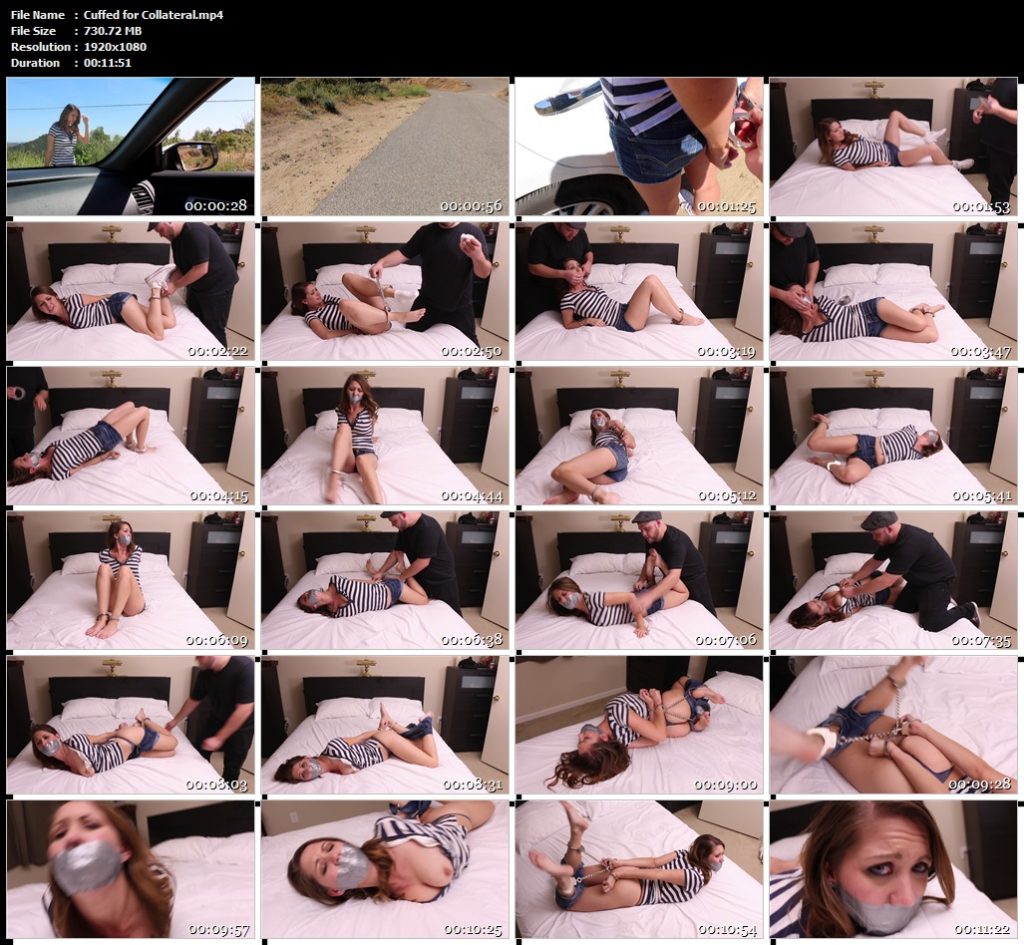 Download link:
https://wayshare.cc/39oni26wnk6m/Cuffed_for_Collateral.mp4.html