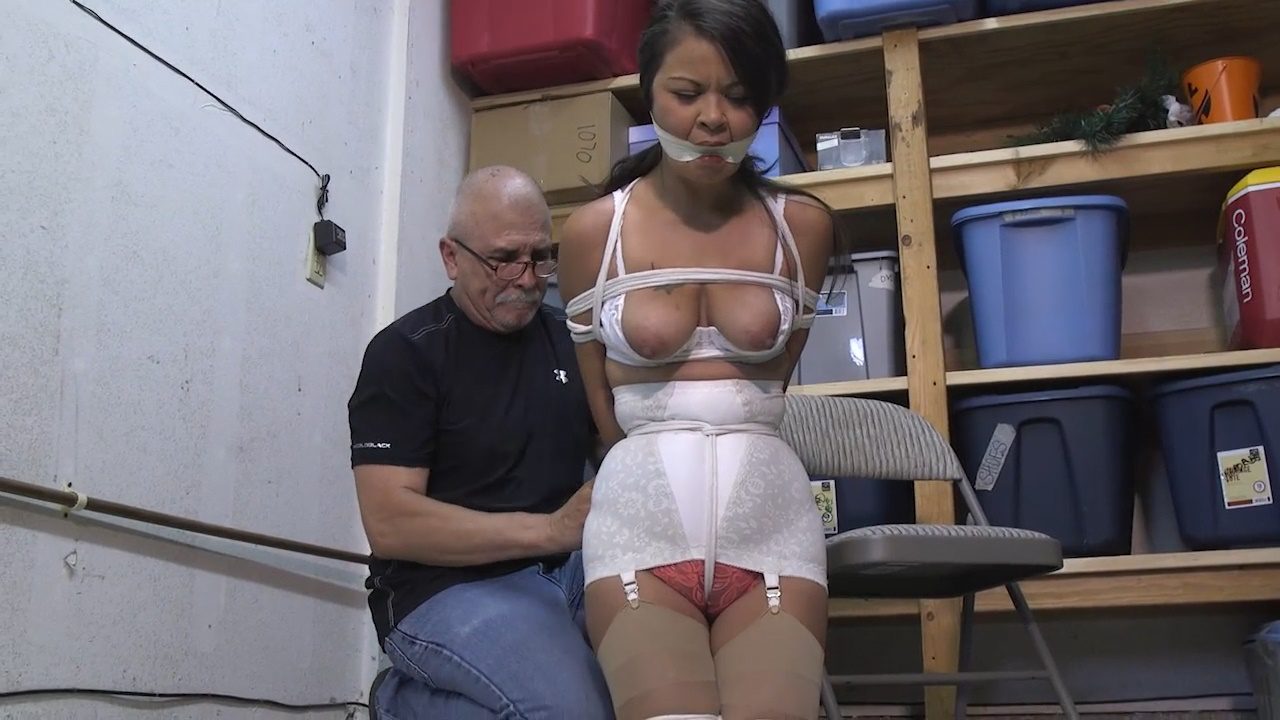 Help Mom! The creep across the street has me tied up and gagged in his garage!
Jacky and her mother are the neighborhood busy bodies. They are always snooping around and trying to figure out what everyone is up to. Recently a man has moved into the house across the street. They have noticed that just about everyday, he a has a different young and good looking female visitor. They have tried to figure out what he is up to, but so far, it is still a mystery to them. So one day while her mother was at work, Jacky noticed the man appeared to be away. So she went over there to snoop around. She found his garage door unlocked and went inside to see what she could find. She saw lots of rope laying around and this kind of had her intrigued. She wondered what the man used it for. When she found a box full of magazines, she figured it out. The magazines showed women in various forms of bondage. "Oh My Gosh! wait until my mother hears about this."
The video begins with Jacky so focused on the magazines, that she doesn't notice the man has arrived home. He goes into his garage to finds this strange girl sitting there going through her personal things. When he confronts her, Jacky starts to accuse him of being a creep and demands to know what he is up to. This angers the man and he decides to teach the neighbor girl a lesson. He grabs and makes her dress in more appropriate for bondage attire. Dressed in only her bra, a girdle, stockings, high heels and her panties, the man ties Jacky up. Of course she protests. So the man stuffs and tapes her mouth full of panties to gag her. As she struggles bound and gagged, the man tells Jacky that he ties girls up for his bondage internet website and that Jacky is going to agree to pose for him tied up like this. Jacky has no plans to let the man get away with this and refuses to cooperate. But before the day is over, she will have no choice but to do what he wants. It is either that or go to jail for breaking into his house and dressing up in girl friends underwear. He told her that he will tells the authorities that he tied her up to keep her from getting away. Sometime later, the man has Jacky crotch roped and hogtied with her tits out.The man shoots photos and video of her like this and threatens to post it all over her social media if she says anything about this.

Starring: Jacky Fae-Lyn
Size: 390.87 Mb
Duration: 00:17:27 min
Resolution: 1280×720
Format video: mp4
Preview: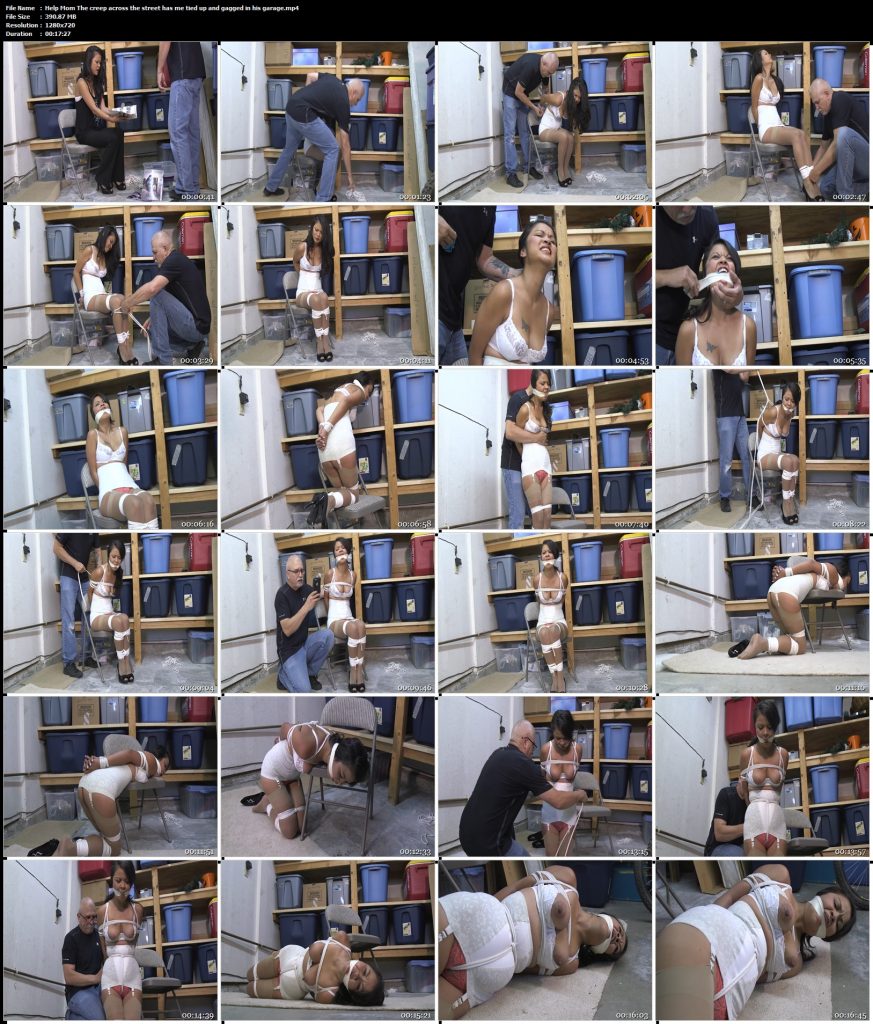 Download link:
https://wayshare.cc/5tofnmxx1642/Help_Mom_The_creep_across_the_street_has_me_tied_up_and_gagged_in_his_garage.mp4.html