Cinched and Secured – UberGirl vs. UltraGirl!
Cinched and Secured – UberGirl vs. UltraGirl!
UberGirl (Rachel Adams), an evil version of UltraGirl from another dimension, is well aware of The Collector and his evil plan to snatch UltraGirls from all over space and time! Determined not to be next, she lures the latest UltraGirl (Raven Eve) to this world via an other-worldy portal! Surprised to be summoned in such a manner, UltraGirl decides to take matters into her own hands and teach UberGirl a lesson via some hand to hand combat! Unfortunately, UberGirl has a few tricks up her sleeve, and after being beaten in the physical altercation, she paralyzes UltraGirl with a freeze ray! Unable to move, UltraGirl cannot keep UberGirl from tightly binding her in a super strong leather harness and straps! Now, with her prey secured, UberGirl opens a new portal and transports herself and UltraGirl to a new destination: The lair of The Collector! UberGirl gags UltraGirl with a tight harness ball gag, and hogties the helpless heroine as she explains how UltraGirl will become bait for The Collector while UberGirl joins forces with him to rule the world! Unfortunately, her plans go awry when The Collector decides two comely crime-fighters are better than one, and soon the pair find themselves chained and topless, locked in a cage, drooling all over the bare breasts as they fight for freedom that will never be in their grasp!

Starring: Rachel Adams, Raven Eve
Size: 1.6 GB
Duration: 00:21:56 min
Resolution: 1920×1080
Format video: mp4
Preview: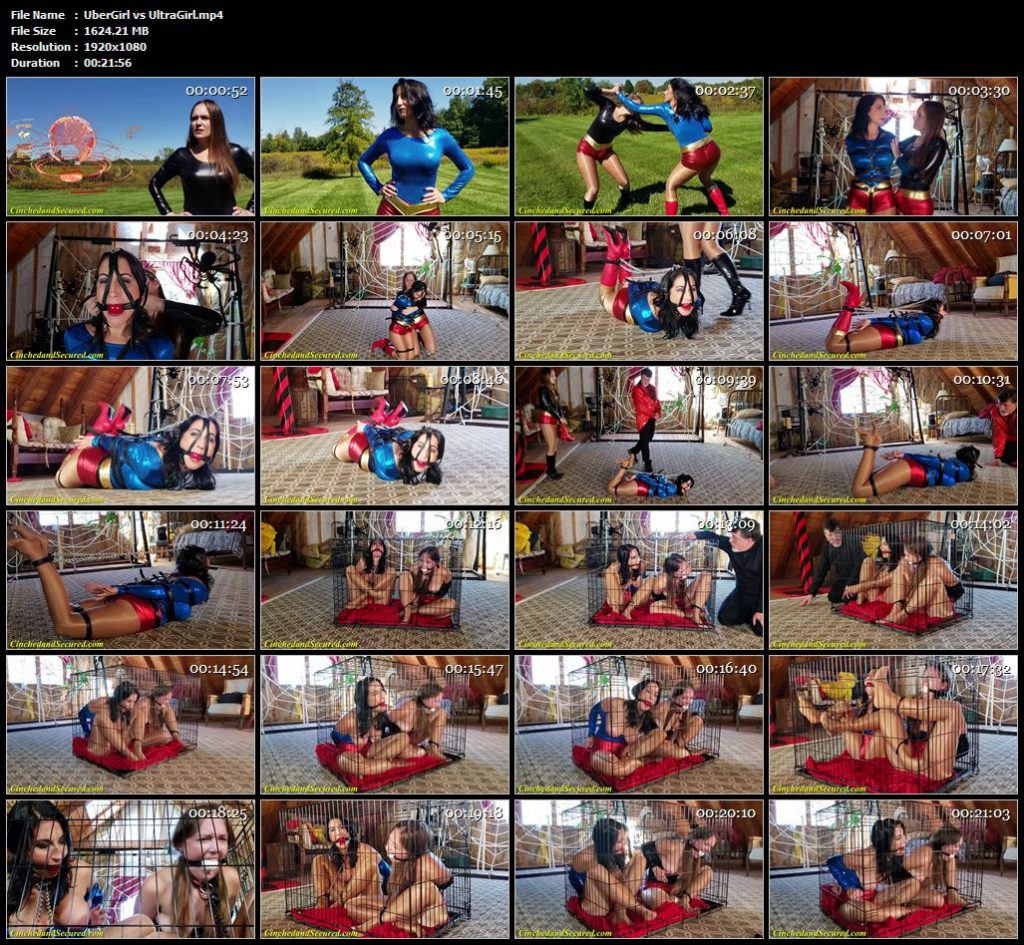 Download link:
UberGirl_vs_UltraGirl.mp4