Cinched and Secured – Kitty Quinzell Mummified!
Cinched and Secured – Kitty Quinzell Mummified!
It was something out of a horror film! Kitty had been captured and stripped by a strange couple, her hands lashed tightly to her sides, a ball gag stuffed into her mouth to stifle her cries for help! As the female of the pair held her tightly, the male began wrapping her body tightly in Egyptian linens, intent on transforming her into a human mummy to be offered to the ancient gods! As the bandages slowly crept up her body, she begged and pleaded with her assailants, her words little more than wet, gurgling gibberish, drool pouring down her chin and dripping onto her body, only to be absorbed by the wrappings that were fast transforming her into a package, a thing, a parcel who had no chance of escape! Her body finally swallowed by the cocoon, she was left to struggle as the couple set about gathering the tools needed to complete the ancient ritual. She thrashed and struggled, but escape was hopeless! Would she spend eternity like this, and if not, what remained in store for her??

Starring: Kitty Quinzell
Size: 547.6 MB
Duration: 00:14:54 min
Resolution: 1920×1080
Format video: mp4
Preview: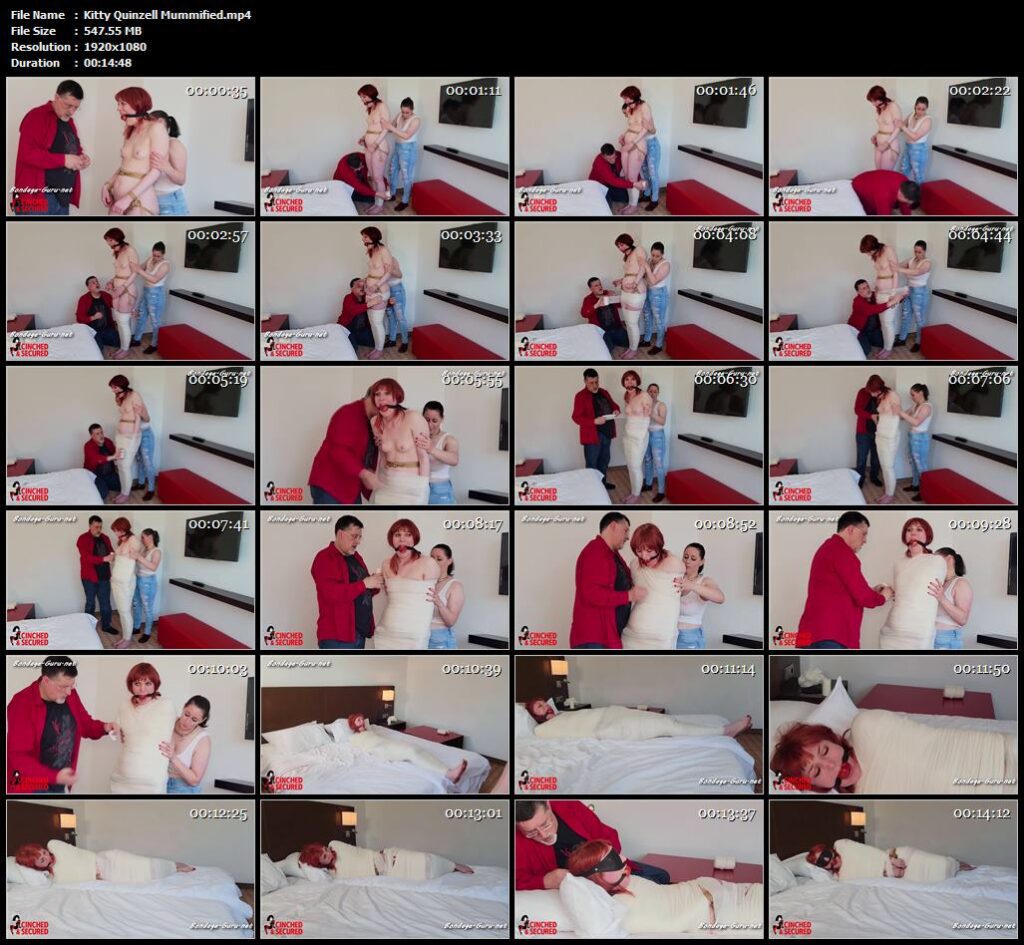 Download link:
Kitty_Quinzell_Mummified.mp4