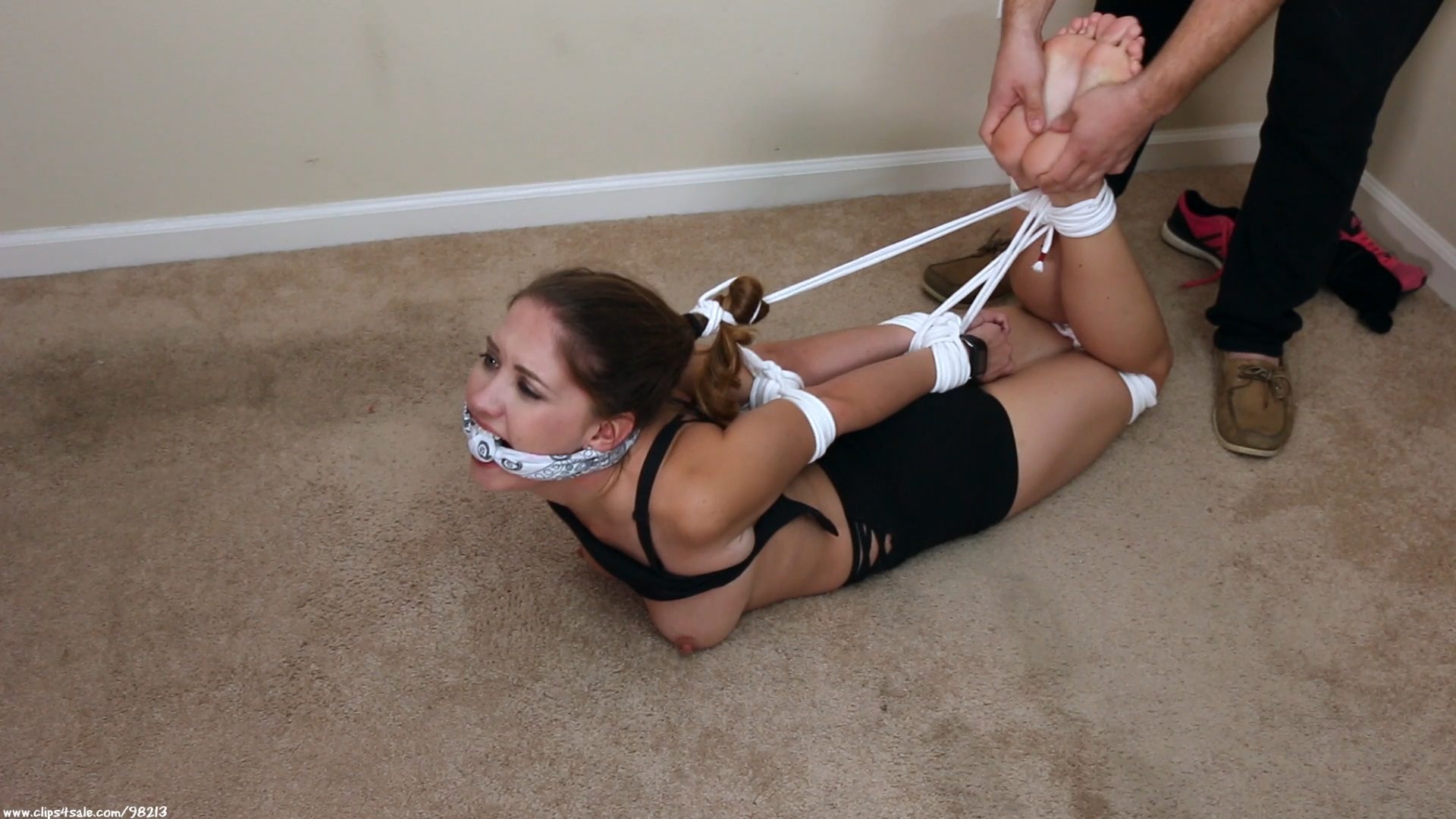 Captured Cross Country Jogger
I've been trying to build my endurance for a marathon I will be running soon, and I found a new trail that offers the perfect difficulty to prepare. I've been jogging the same trail for almost two weeks now and rarely ever see anyone else around. Today I am preparing for my run, feeling a little tight, so I do some extra stretches to make sure I don't hurt myself so close to the big race! I start jogging, realizing I really should have worn a top as my sports bra does not seem to want to contain my bouncing breasts today. All of a sudden as I am running I am grab from behind and a man puts his hand over my mouth and drags me off into the nearby bushes, where I'm knocked out from his hand smothering.
When I come to I am in a strange house bound with ropes and gagged with a bandana! He even excruciatingly tied my elbows together and hog tied me with my ponytail, forcing my head to yanked backwards when I try to struggle. My starts to remove my sneakers and socks as I beg and plead with him through my gag to leave me alone and let me go! Instead he decides to roll me over and pulls my tits out of my bra, humiliatingly groping them while I am stuck on my side. I have to use all my momentum to roll back over on my stomach to keep him from fondling me any longer. Then he starts playing my bare feet! I squirm and struggle as he touches my ticklish and sensitive soles. Once he is done he says he is going to leave me here to go find some more girls for me to play with! I beg him not to leave me here in this unbearable position, but he doesn't listen and slams the door behind him as I'm left to struggle aimlessly, moaning and whimpering through my gag, hoping someone is coming to rescue me!

Starring: Chrissy Marie
Size: 736.43 Mb
Duration: 00:10:11 min
Resolution: 1920×1080
Format video: mp4
Preview: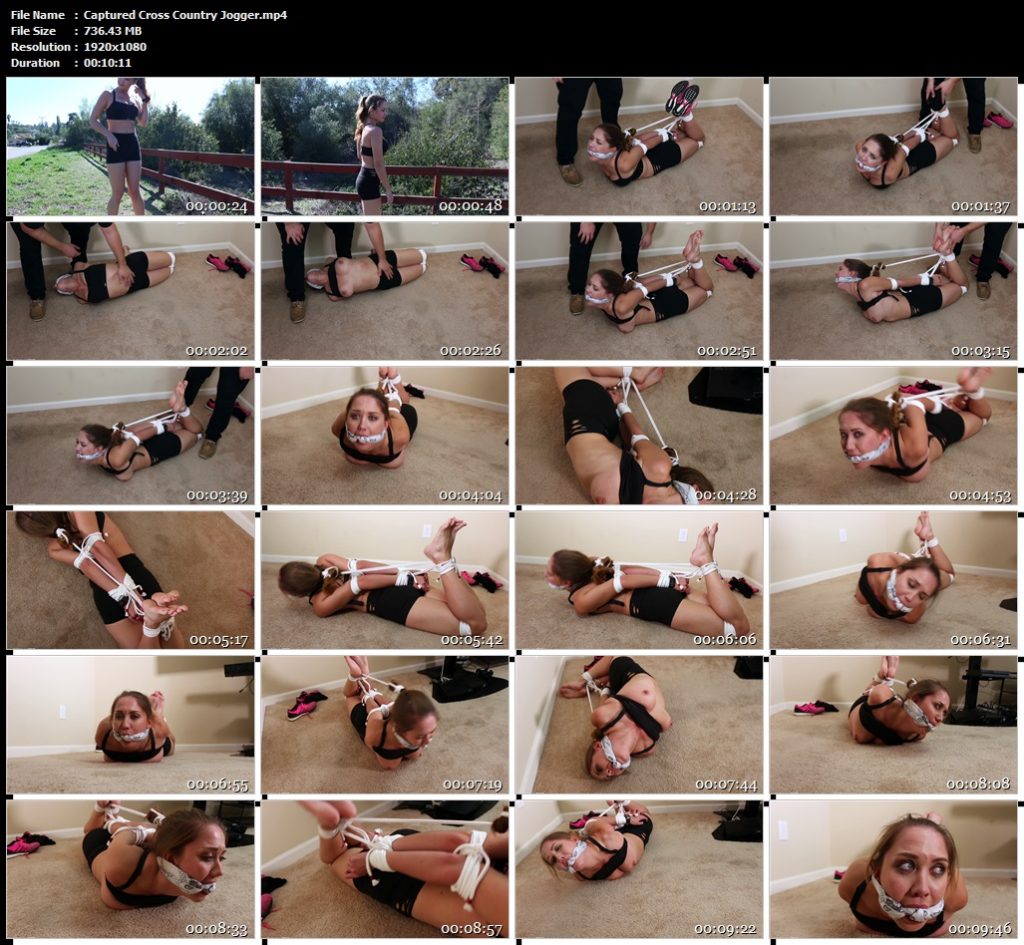 Download link:
https://wayshare.cc/gujlfko8nxpc/Captured_Cross_Country_Jogger.mp4.html