Breathless Industries – Liltha Chairtied Extreme Blue Bag Breathplay
Breathless Industries – Liltha Chairtied Extreme Blue Bag Breathplay
In this session Liltha is wearing only a shiny latex slip and a semitransparent PVC rainjaket.
She is standing in front of a chair. Her hands are ziptied togheter at the back of the chair and her ankles are ziptied to the legs of the chair.
Stunning! Before and after the games, a few turns around Liltha are made to appreciate her posture and outfit.
In the final round we see the semi-transparent PVC adhering to the sweaty body of Liltha. Intresting…
In this session we play 4 games using blue thin plastic bag!
Plastic bag over head closed behind head with hand. Then plastic bag over head placed indise jacket and jacket hood on. A hole placed in the bag for some breath then a bag over and closed with hands (2 times). Removed jacket hood and first bag and placed a bag over her head. In this video the laments and repeated requests to have air will not be very fulfilled … At least not fast!
Shoot in FULL HD Video.
Good Fun!

Starring: Liltha
Size: 365.3 MB
Duration: 00:09:50 min
Resolution: 1280×720
Format video: mp4
Preview: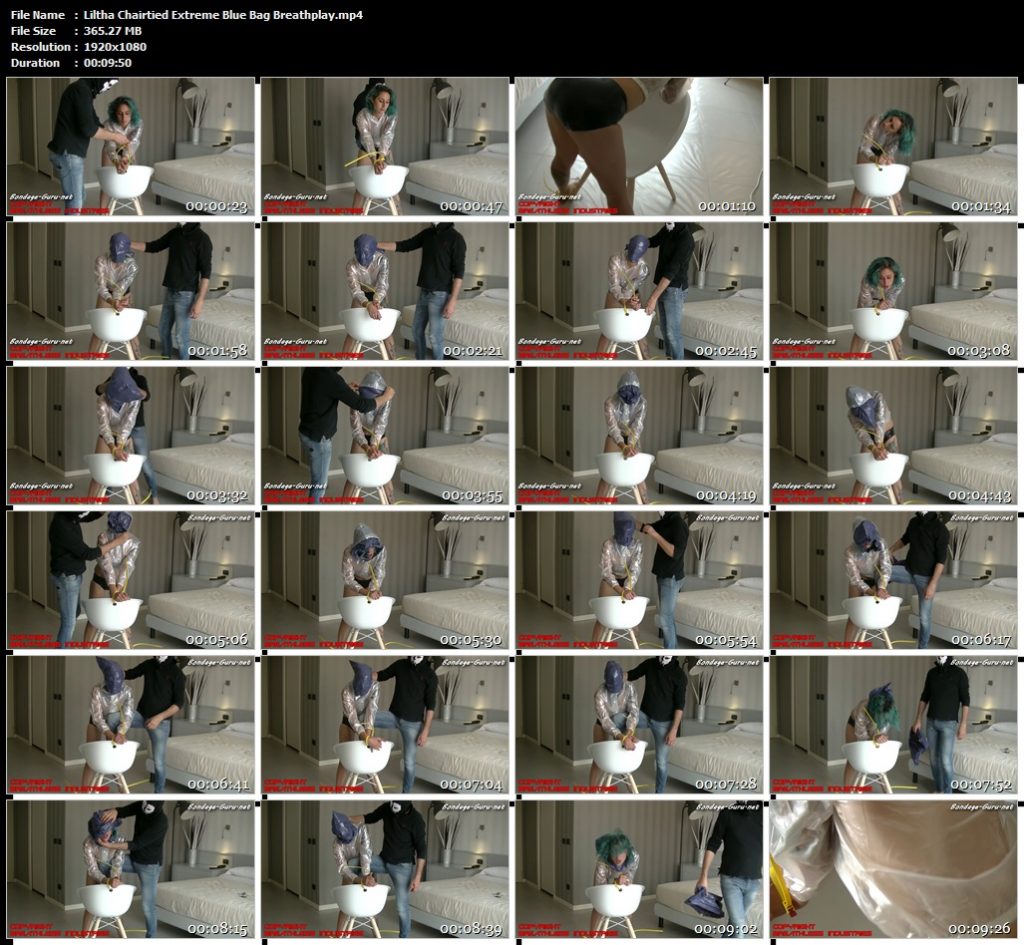 Download link:
Liltha_Chairtied_Extreme_Blue_Bag_Breathplay.mp4