TIED_N_CUFFED – Policewoman Jenny Ziptied to The Chair
TIED_N_CUFFED – Policewoman Jenny Ziptied to The Chair
Policewoman Jenny had gone into a house and has been captured by a bad guy. At first, he had her locked in her own speed cuffs but now it's worse. He has her wrists zip-tied together behind her back and each wrist is also zip tied to the chair back. She cannot get out of this. he has zip-tied her ankles apart to the chair legs and her mouth is covered with a tape gag. She struggles and pulls her wrists against the chairback but all she does is slide her arms up and down the wooden rungs. She tries to get some noise out but the tape gag has her gag talking but nobody can hear her. The zip ties on her ankles are also very secure.
She struggles to free herself and she is careful not to damage her wristwatch.
After a while the bad guy comes back, she tried to talk to him but just gag talk. So, what is he going to do to our policewoman Jenny next?

Featuring: Jenny
Size: 228.0 MB
Duration: 00:06:15 min
Resolution: 1920×1080
Format video: mp4
Preview: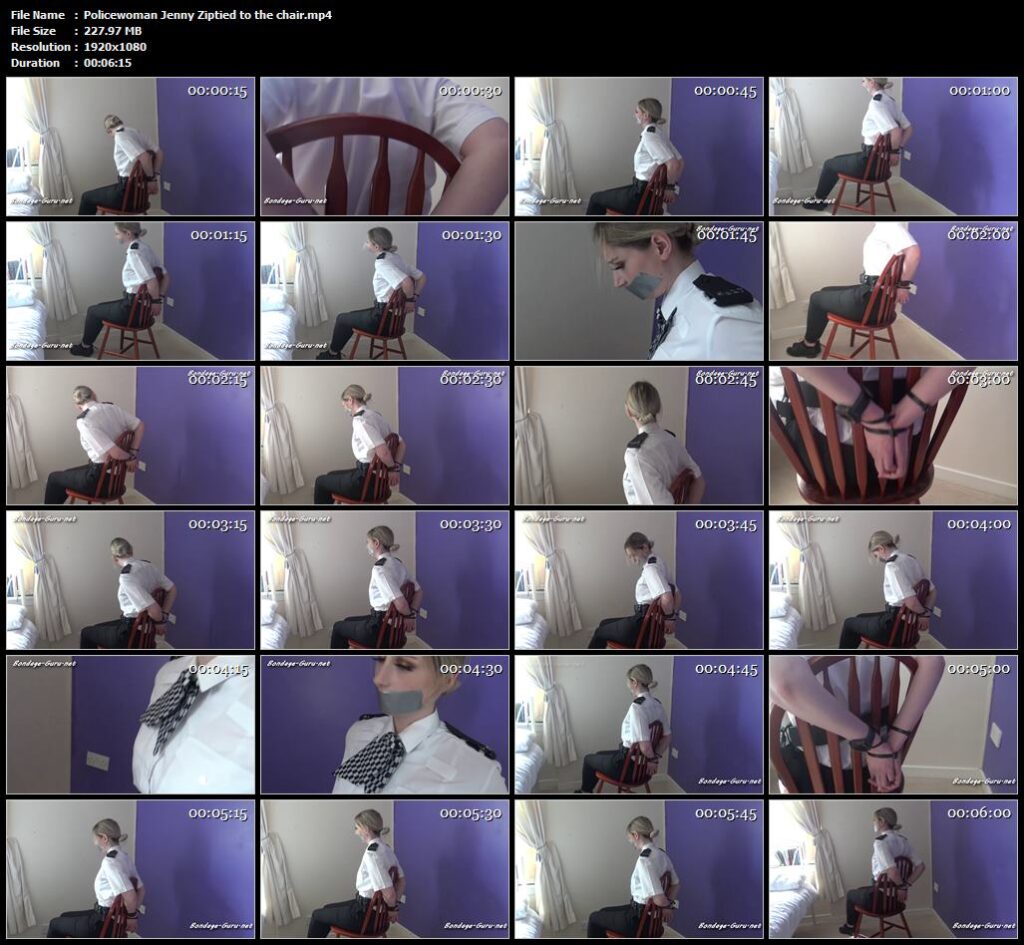 Download link:
Policewoman_Jenny_Ziptied_to_the_chair.mp4