Bondage: JJ Plush, Born to be Bound – First time fumbles, aka The lady is a snitch
Bondage: JJ Plush, Born to be Bound – First time fumbles, aka The lady is a snitch
I've known Olivia for years. Her life changed and she was ready to shoot! She had worked for gotcuffs twice before and her acting skills were incredible but everything changed with the rope bondage and it was hard to get a read on her and so I was also off. At the beginning I tell her I usually do a getting to know you clip with no storyline but since her acting was so good and we knew each other lets just get right into a little scenario…That was my mistake, lol.
So a few seconds at the beginning explaining that to her and then I bring her in tied at the wrists and we begin with a storyline that she is a snitch so I'm going to punish her but everything is off and she is totally surprised at what it feels like to be tied up, but to me not only is it sloppy bondage but it is very loose…she is very surprised that this is loose despite having seen many photos of what I do. I cut out all of the stops so it is a an actual clip and I put the behind the scenes stuff at the back end. Enjoy the awkwardness, or not.
Not sure if she will come back for more, it has been a few months and I haven't heard anything… I don't think that is a good sign, lol. I sure wanted to tie that hair to her toes next time around.

Featuring: JJ Plush, Olivia
Size: 1.1 GB
Duration: 00:28:25 min
Resolution: 1920×1080
Format video: mp4
Preview: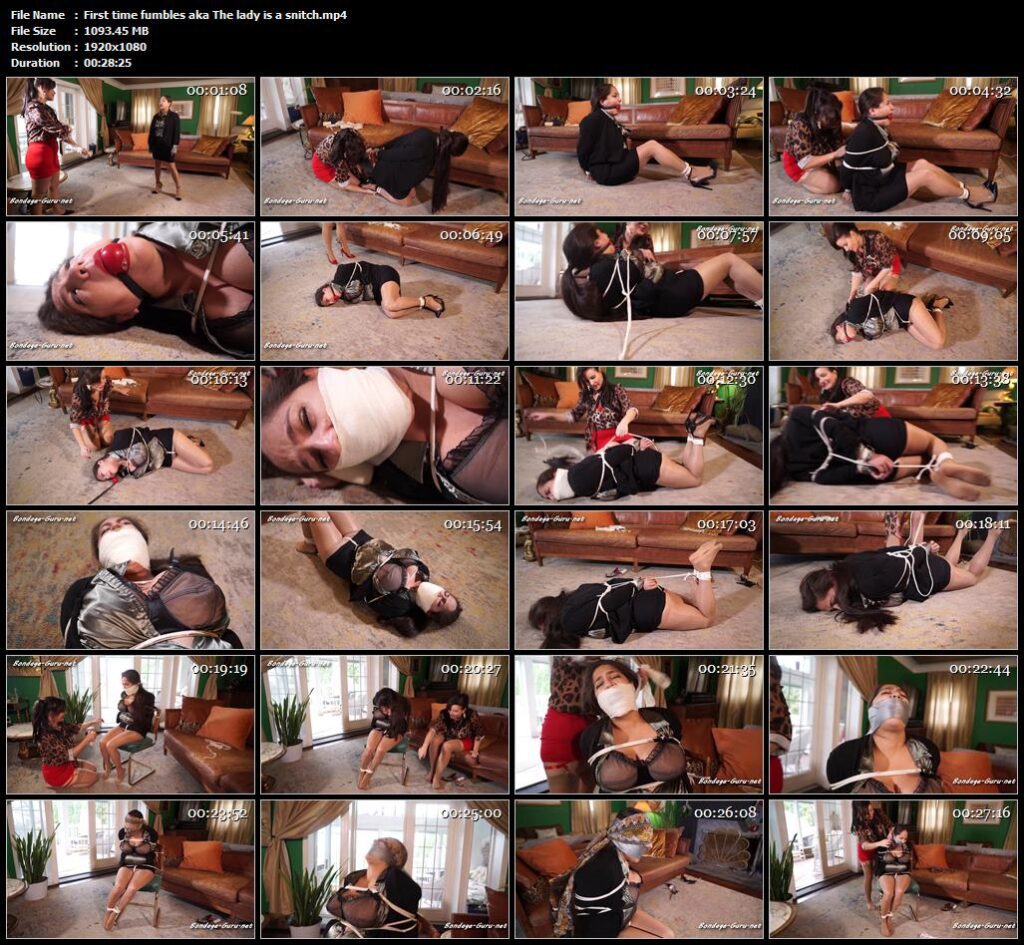 Download link:
First_time_fumbles_aka_The_lady_is_a_snitch.mp4