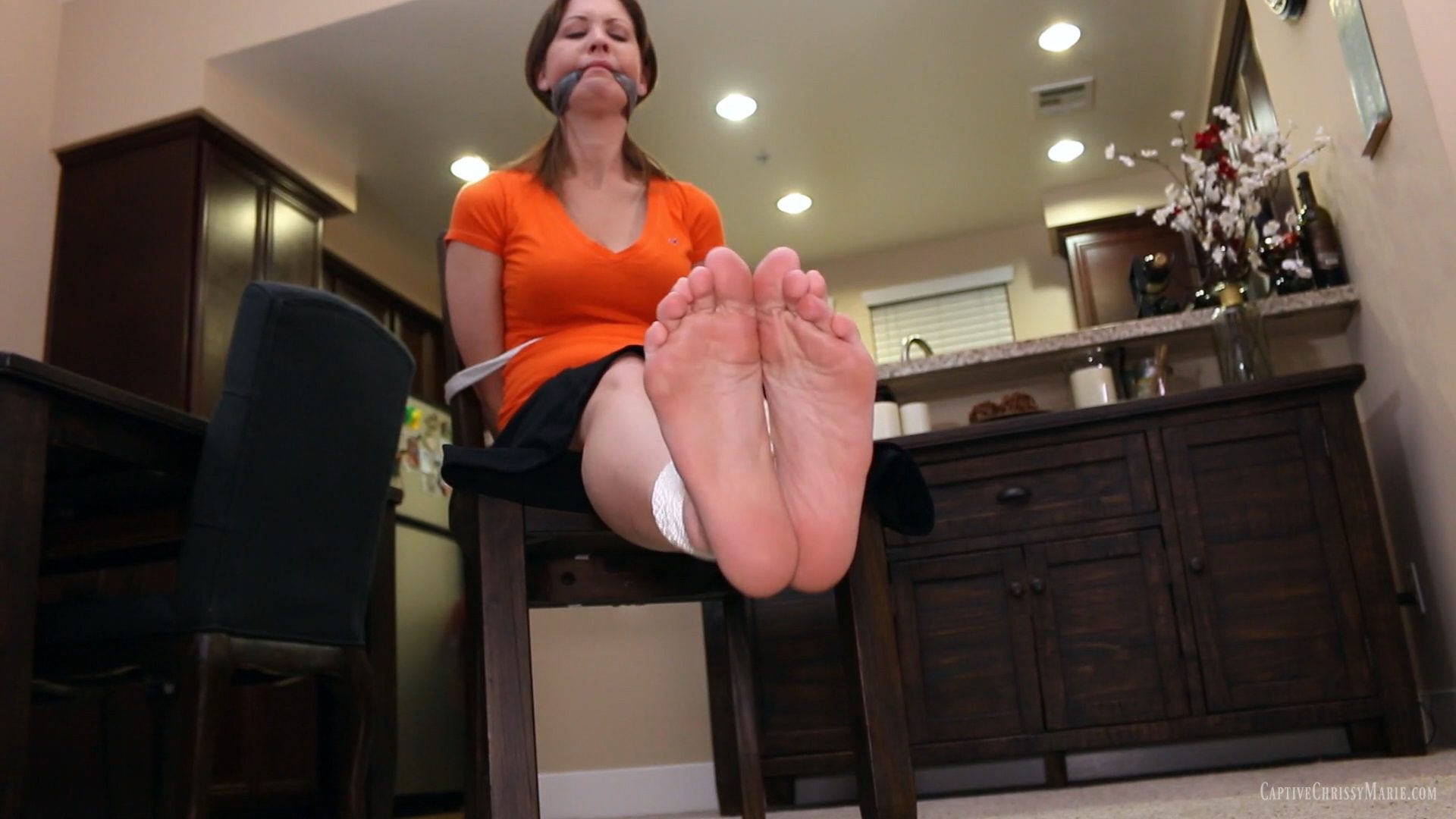 The Clever Captive – Captive Chrissy Marie
A villain and his silent henchman captured Chrissy Marie. She is tied up to a chair with rope with her crossed wrists bound tightly behind the back of the chair. Her ankles are bound side by side and she is tightly cleave gagged with her scarf. The villain explains off screen that Chrissy has been brought here as bait for an unseen hero trying to rescue her, and afterward she will be sold to the highest bidder. Chrissy keeps a calm demeanor while plotting her escape. She gently struggles against her bonds, trying not to draw any attention to herself. Her bare feet move in and out her flip-flops and she scrunches her soles and wiggles against the ropes. Then the villain then orders the henchman to bring the girl to the next room while the trap is being prepared.
Chrissy is sitting on a couch hands and wrists still bound with rope. The villain talks to Chrissy some more, then orders the henchman to keep an eye on her while he finishes setting the trap. Chrissy looks around for a way to free her self, trying to use her wits to find a way out. She continues to struggle against her bonds although they are really tight she is not sure she can get out of this on her own! After a while, Chrissy gag talks to the henchman, telling him she knows he doesn't want to hurt her or the hero and then asks him to just loosen her bonds a little. Then she can escape and save the hero's life. When the villain returns and says it's time to set the bait, Chrissy looks at the henchman and nods slightly over their plan.
Chrissy is now bound and gagged kneeling barefoot, her flip flops to the side, in the center of the room. The villain asked Chrissy if his partner has tied her hands extra tight, and she angrily gag talks "YES!" then says through her gag "You'll never get away with this!" The villain snickers and orders the henchman to aid him with final touches to the trap. Chrissy secretly tries to free her hands, gradually escaping her bonds, now slightly loosened thanks to some clever convincing of the henchman. The villain then announces the hero has arrived before the trap is set. Chrissy frees her wrists and swings her legs in front, unties her ankles, pulls her gag down around her neck and yells "IT'S A TRAP!" before escaping off screen.

Starring: Chrissy Marie
Size: 1036.56 Mb
Duration: 00:23:15 min
Resolution: 1920×1080
Format video: mp4
Preview: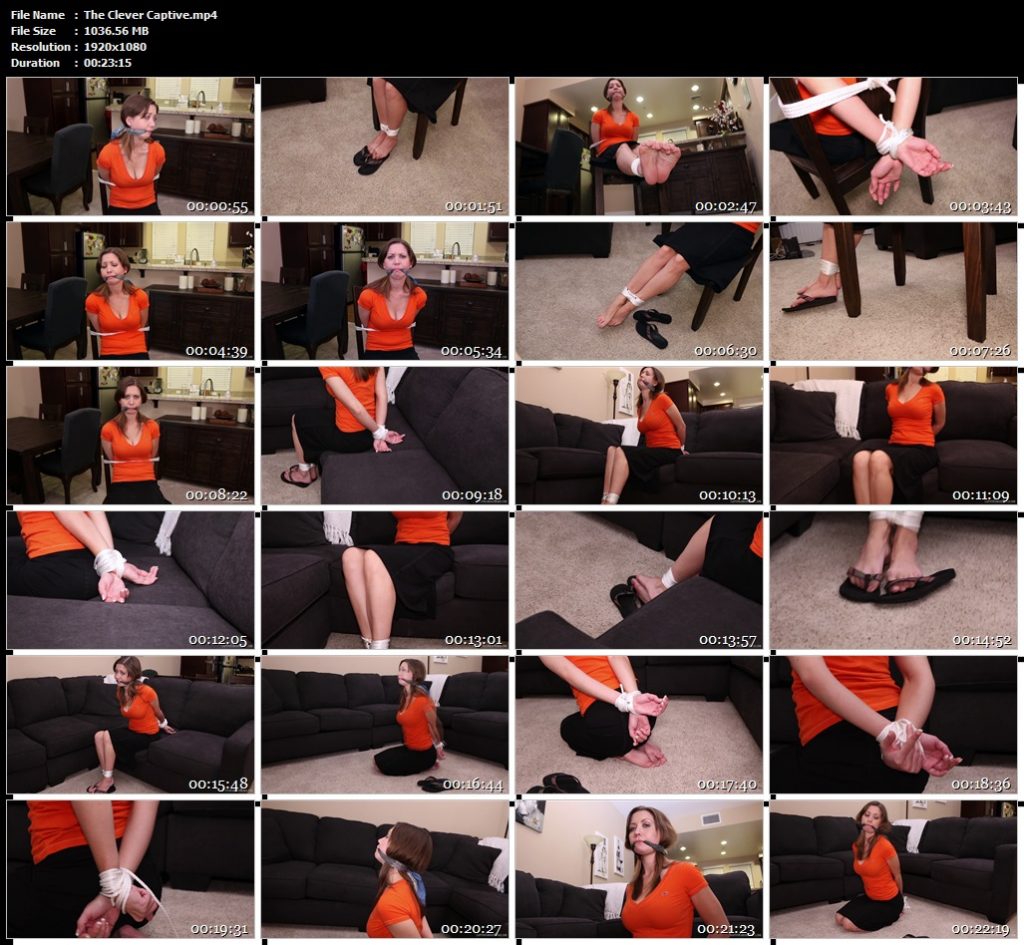 Download links:
https://wayshare.cc/9eldzajwoth0/The_Clever_Captive.mp4.html