Stephanie Bonhan Carter Gets Captured – Kinkey Productions
Stephanie Bonhan Carter Gets Captured – Kinkey Productions
Scene is an office where she is alone, hears a noise, looks around and sees the intruder, told to put hers hands up and told she is going to be tied up.
Told to remove her skirt and blouse, turn around and put her hands behind he back.
Cut to her standing,facing away from the camera with her hands tied with palms facing each other and her elbows also tied together. After a while she is told that her legs will be tied and she will be gagged with a ball gag to keep her quiet.
Cut to her sitting on the floor gagged with ankles tied. Then shots of her on the floor from the front and from behind with close ups of ties and gag until end of video. Have some struggling on the floor.

Starring: Stephanie Bonhan
Size: 215.5 MB
Duration: 00:08:51 min
Resolution: 1280×720
Format video: mp4
Preview: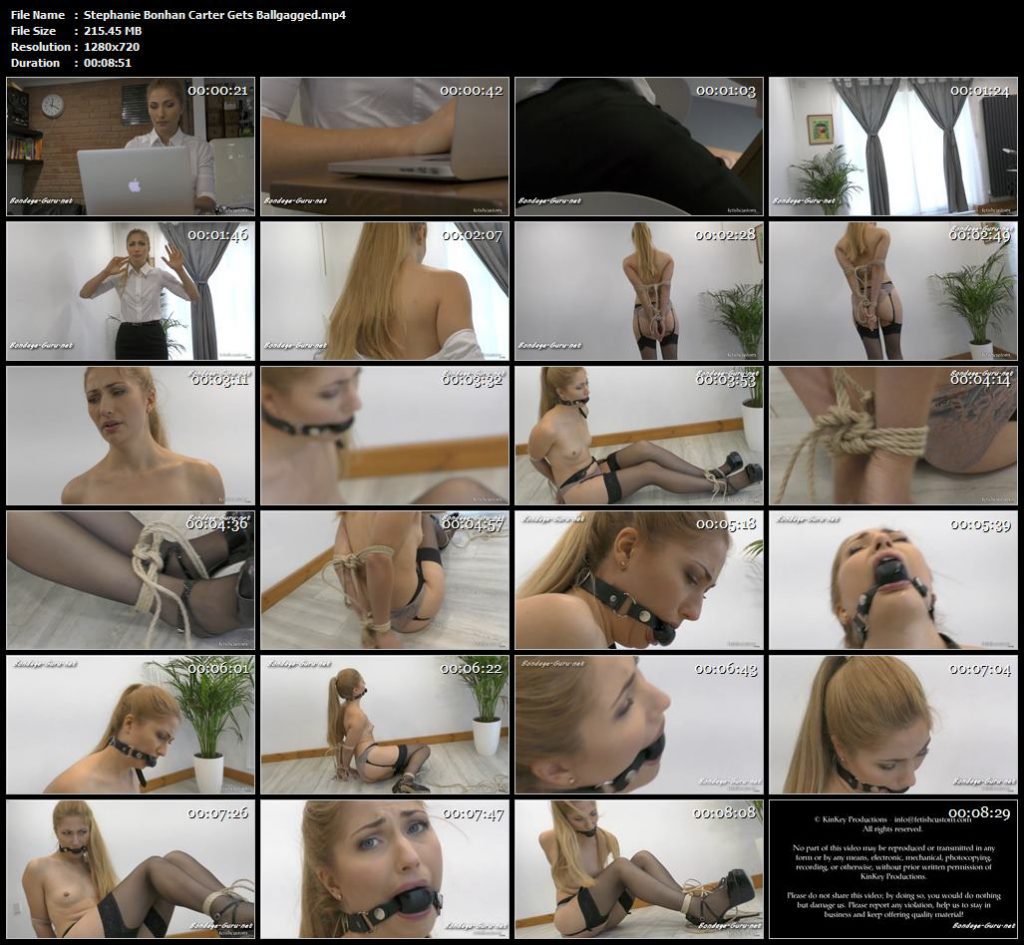 Download link:
Stephanie_Bonhan_Carter_Gets_Ballgagged.mp4