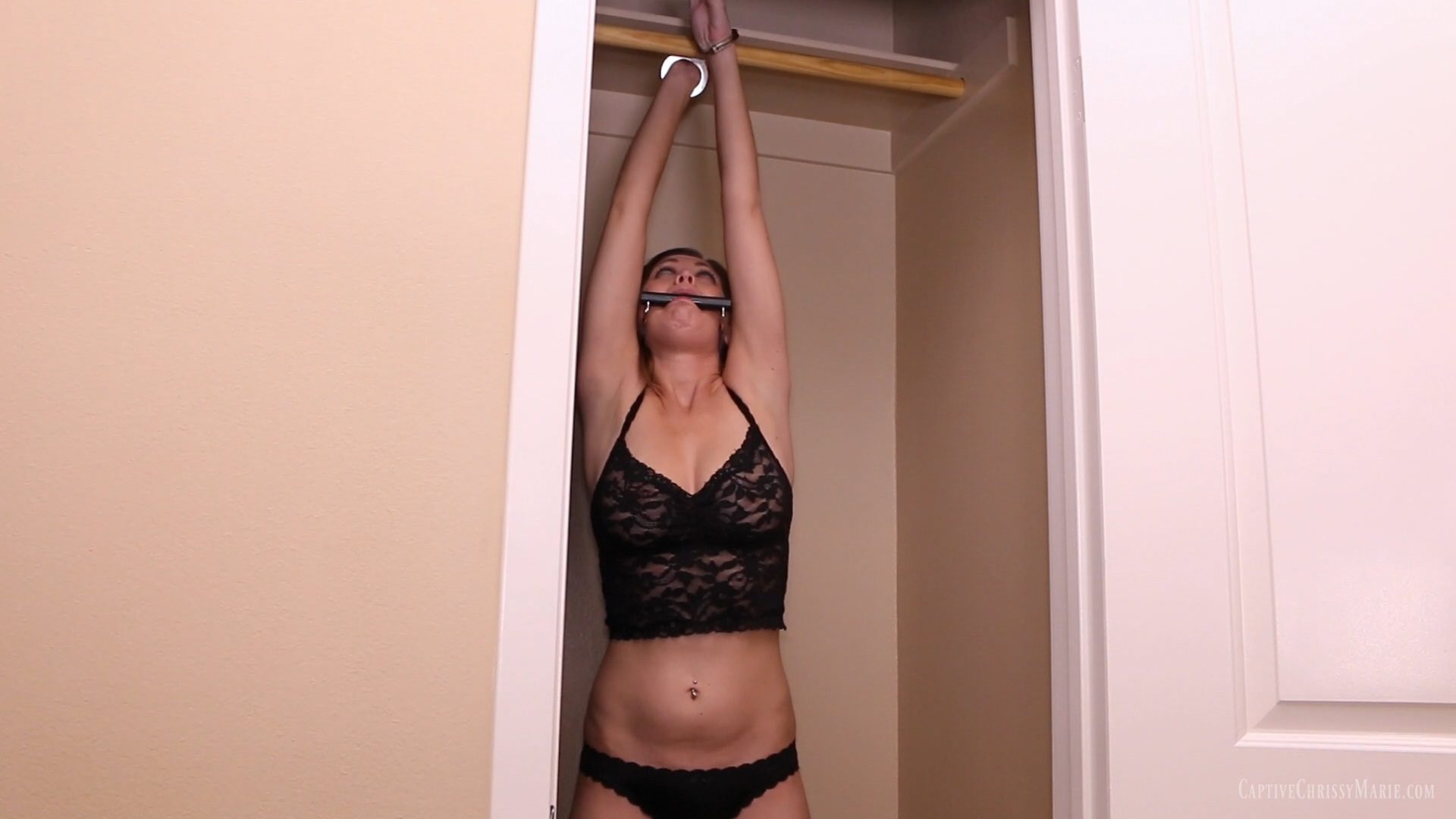 Shackled & Stretched – Captive Chrissy Marie
Chrissy is enjoying a relaxing evening at home when all of a sudden a police officer shows up at her door. She knows she hasn't done anything wrong so she doesn't hesitate to let him in, asking him what seems to be the problem? He tells her he has a warrant for her arrest due to failure to appear for jury duty. She insists she didn't receive a notice and that there must be a mistake, she is a model citizen and would never break the law on purpose! He insists that he will have to take her in anyway as she pleads for some other way to take care of this! She doesn't understand why he is being so hard on her! What she doesn't realize is the man isn't a police officer at all, but someone who has been stalking her for some time and is using the disguise as a way to see her bound and gagged for his enjoyment before selling her off for profit. He orders her to lay down on the ground with her hands behind her back and she obeys, although still insisting she is innocent and that handcuffing her is completely unnecessary! He puts a cuff on one of her wrists, then pauses and decides he has an even better idea!
Next we see Chrissy bound and gagged with a metal bit gag in her hall closet wearing just her underwear. Her handcuffed hands are stretched over her head and attached to the rail, forcing her up onto the tip toes of her shackled feet. He leaves her suffering in her stretched and humiliated state while he waits for his 'back up'. Chrissy struggles to find relief from the excruciating position, the chain from the shackles clinking around the hard wood floor as she struggles to stay up on her toes to relieve the pressure from the tight cuffs on her wrists. She tries to call for help, begging the man to return and let her down, but he doesn't reply. She has no idea how long she will be stuck like this as she struggles helplessly and starts drooling all over her cleavage from the hard gag in her mouth! He finally returns in the end to let her down, only to cuff her hands behind her back once more for transport as they walk out the door!

Starring: Chrissy Marie
Size: 540.43 Mb
Duration: 00:10:50 min
Resolution: 1920×1080
Format video: mp4
Preview: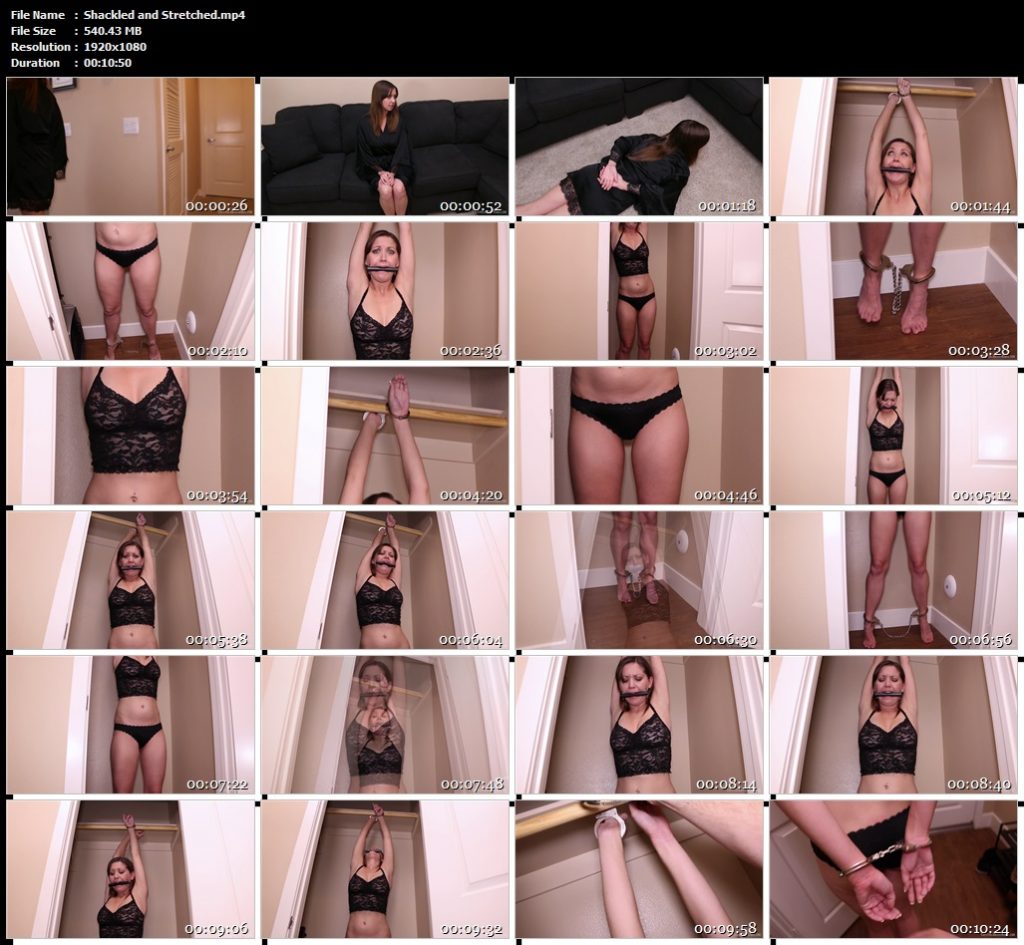 Download link:
https://wayshare.cc/ot5q9h4exs97/Shackled_and_Stretched.mp4.html