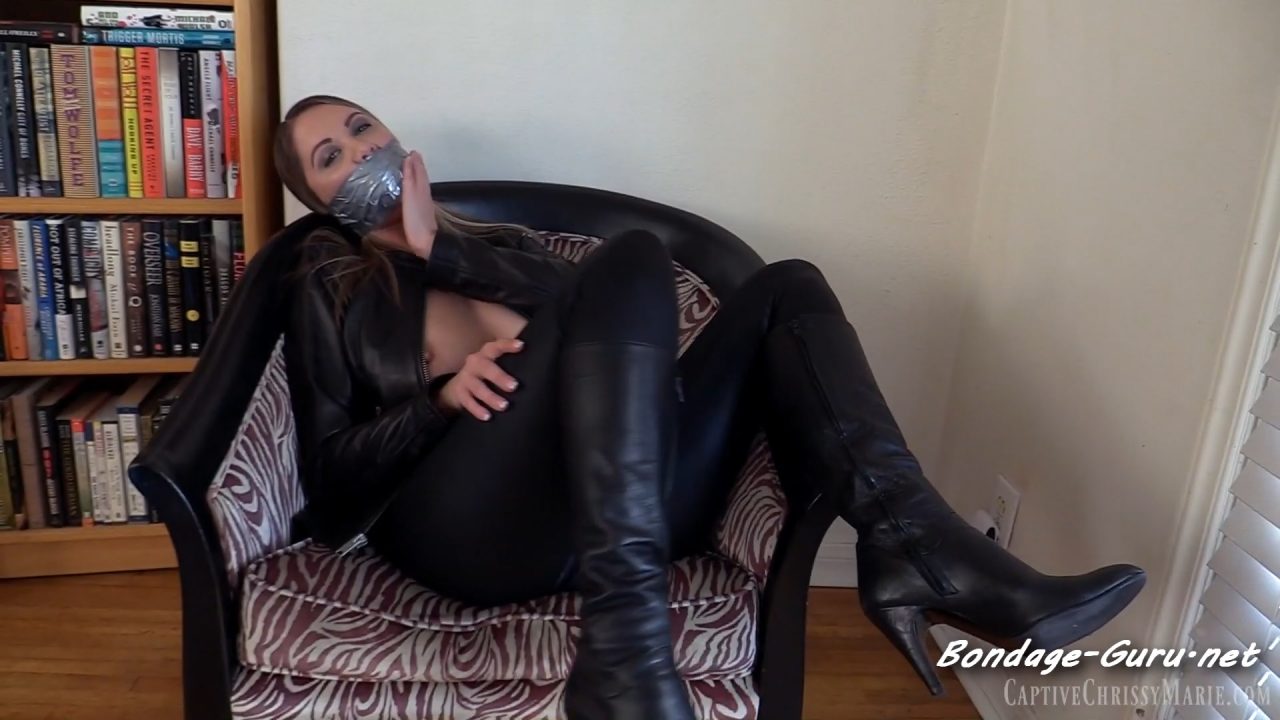 Sexy Self Gagged Tease HD – Captive Chrissy Marie
Sexy Self Gagged Tease HD – Captive Chrissy Marie
I ask if I can borrow your laptop while you're at work (pov). Next you see me on your laptop, a bit shocked and surprised by what I've discovered. I deviously say "Oh this is going to be fun". Then you see me returning the laptop and telling you I saved something special on the desktop with a playful look.
Later you find the video on your desktop. You open it and it's me telling you that I found some interesting videos on your laptop and decided to have some fun. I also say that I know what you're going to do while watching this video. I slowly back up to show I'm wearing a leather jacket, tight leather look leggings and leather knee high boots. I start rubbing my hands all over my body, turning around and spanking my ass, then I unzip my leather jacket to show my breasts. I fondle them and pinch my nipples. I tell you that I know that I'm teasing you and I love it! Then I say I found a lot of videos and pictures of women gagging themselves. I confess that I love gagging myself when I masturbate. I even have a few favorite gags that I want to show you!
I start with a simple micro foam tape gag. After gagging myself I continue to tease you by rubbing my hands all over my body. I love how the leather feels. I can't help but rub between my legs too as I get more and more turned on. Next I switch my gag out for a tight otm gag with a silky scarf. Another one of my favorites. I continue to tease you as I touch myself all over. After I remove it I tell you I saved the best for last. It's my favorite and I think it might be yours too! I stuff panties in my mouth, filling it to the brim. Then I place a few strips of tape over my mouth and under my chin. But I want even more tape so I tightly wrap it around my mouth and head until I am very heavily gagged and can barely say a word! I run my hands all over the leather and rub my pussy, moaning in pleasure. I gag talk naughty things to you knowing you can barely understand me through my stuffed and tapegagged mouth. Just another way to tease you! Now I want YOU to come find me, gag me and have your way with me!

Starring: Chrissy Marie
Size: 837.24 MB
Duration: 00:17:30 min
Resolution: 1920×1080
Format video: mp4
Preview: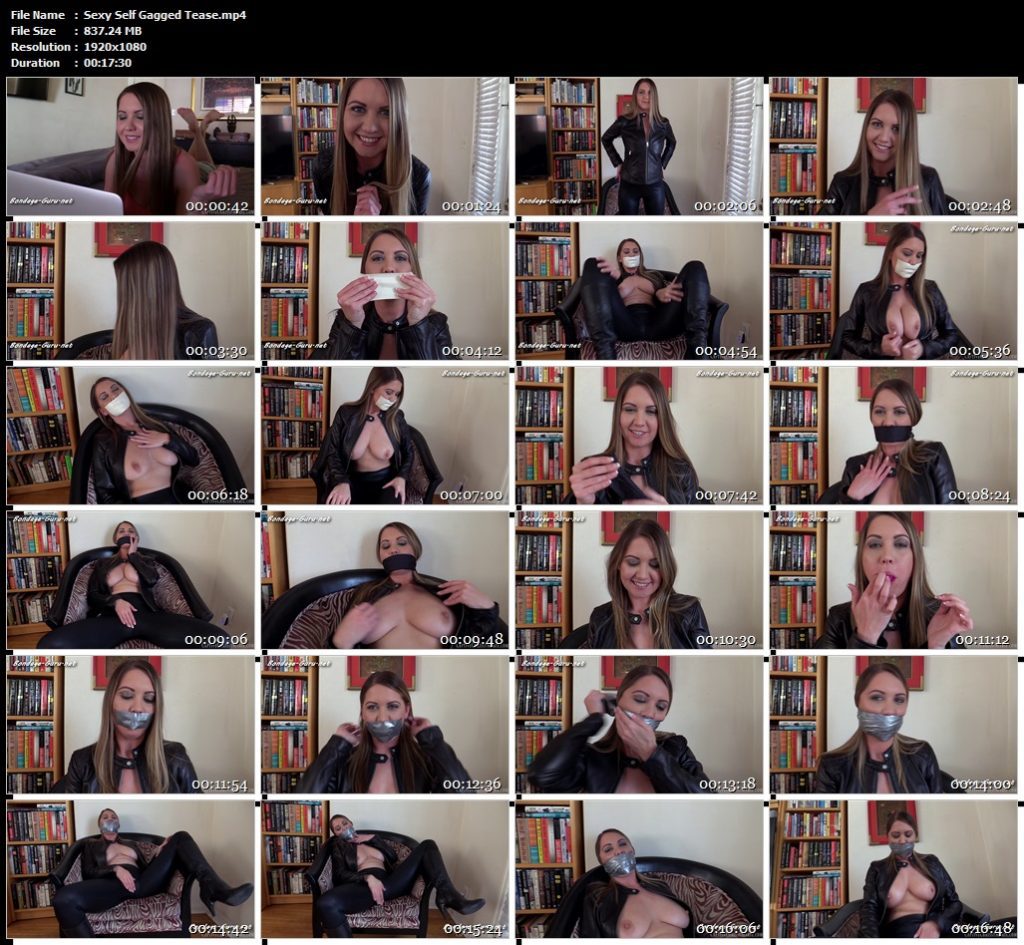 Download link:
Sexy_Self_Gagged_Tease.mp4