SB Challenge: Lucy's Workout – BondageJunkies
To the casual observer, Lucy's self-bondage seems simple, and easy to escape
from. One hand is tied to a kettle weight (15lbs, 6.8kg) while the other is handcuffed above her to a steel ring. A short chain keeps her key to freedom attached to the weight. It's a simple matter
of holding the weight above her head while using fine motor skills to unlock herself. Lucy even convinced herself the task was too easy, and that she'd not only escape but do so in record time. The
beads of sweat covering her face after ten minutes tell a different story. Her arm is now exhausted from dozens of failed attempts. Even in rest, her predicament takes its toll as the weight sits
inches away from the floor. Lucy's body and arms are in a constant pull. By fifteen minutes gone, her attempts are far more sporadic. It won't be long before fatigue leaves her completely
helpless.

Starring: Lucy
Size: 258.4 Mb
Duration: 00:15:32 min
Resolution: 1280×720
Format video: mp4
Preview: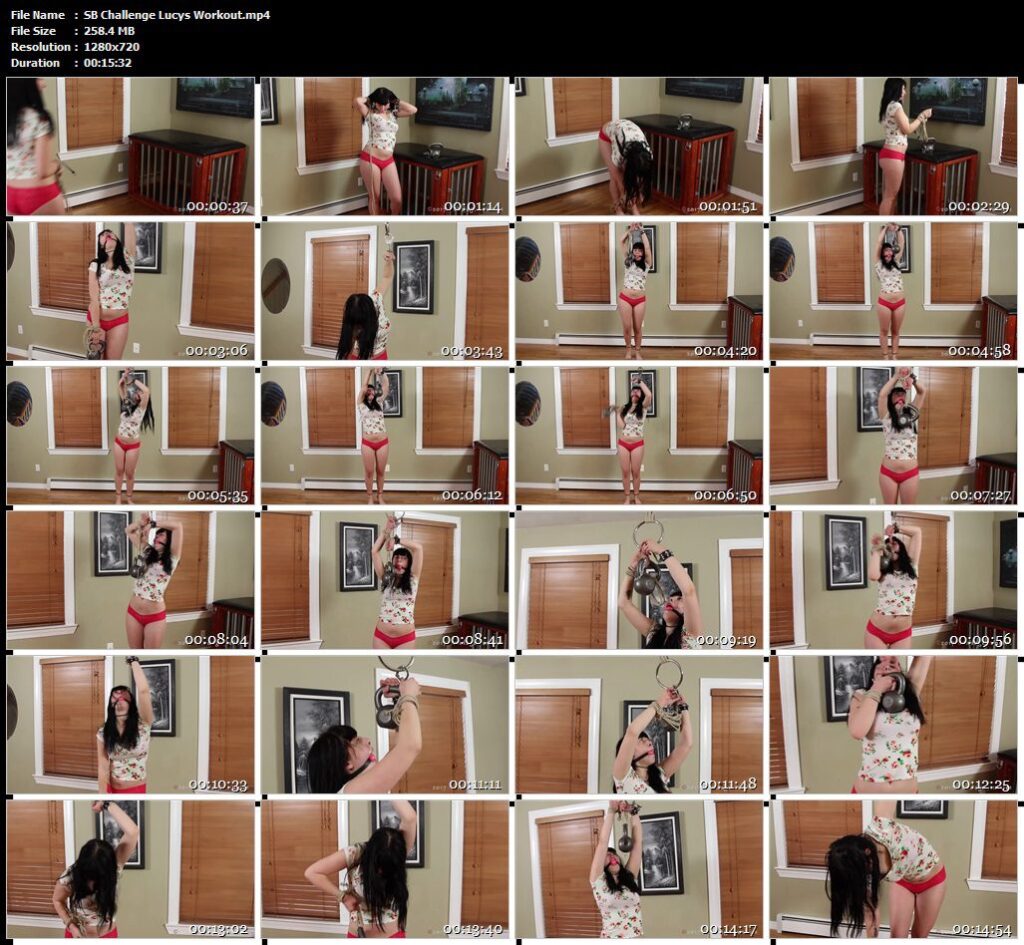 Download link:
https://wayshare.cc/w3se41esnmmv/SB_Challenge_Lucys_Workout.mp4.html