Peko Lux Bondage Espionage (HD)
Peko Lux Bondage Espionage (HD)
Spy girl Peko Lux is on a mission – at a party, she's slipped away to capture some photographs of some secret documents. She manages to find them, and take a few pictures…but almost immediately she's cornered by security. Oh, no! What will she do?
Security ties Peko Lux with her hands over her head, arms straight up. She wriggles and struggles in a desperate effort to get free, which has the side effect of showing off her sexy, petite body! She tries and tries, and eventually gets free!
Peko knows she doesn't have much time to get the photographs to HQ. Her signal is poor, and the upload is slow…and then, she's caught again! But this time, security reveals themselves to be something of a pervert, making her strip down to her bra and panties, showing off her big, beautiful ass. Once he's had his fun, he ties her to a bed in an empty bedroom.
Peko Lux is now gagged, and gag talks as best she can in the hope that someone will hear her cries, but to no avail! She pulls tight against the ropes, giving her a little leverage, but not enough. She begs and pleads through her gag, doing her best to free herself, but will she? Watch and find out!

Starring: Peko Lux
Size: 546.3 MB
Duration: 00:15:06 min
Resolution: 1280×720
Format video: mp4
Preview: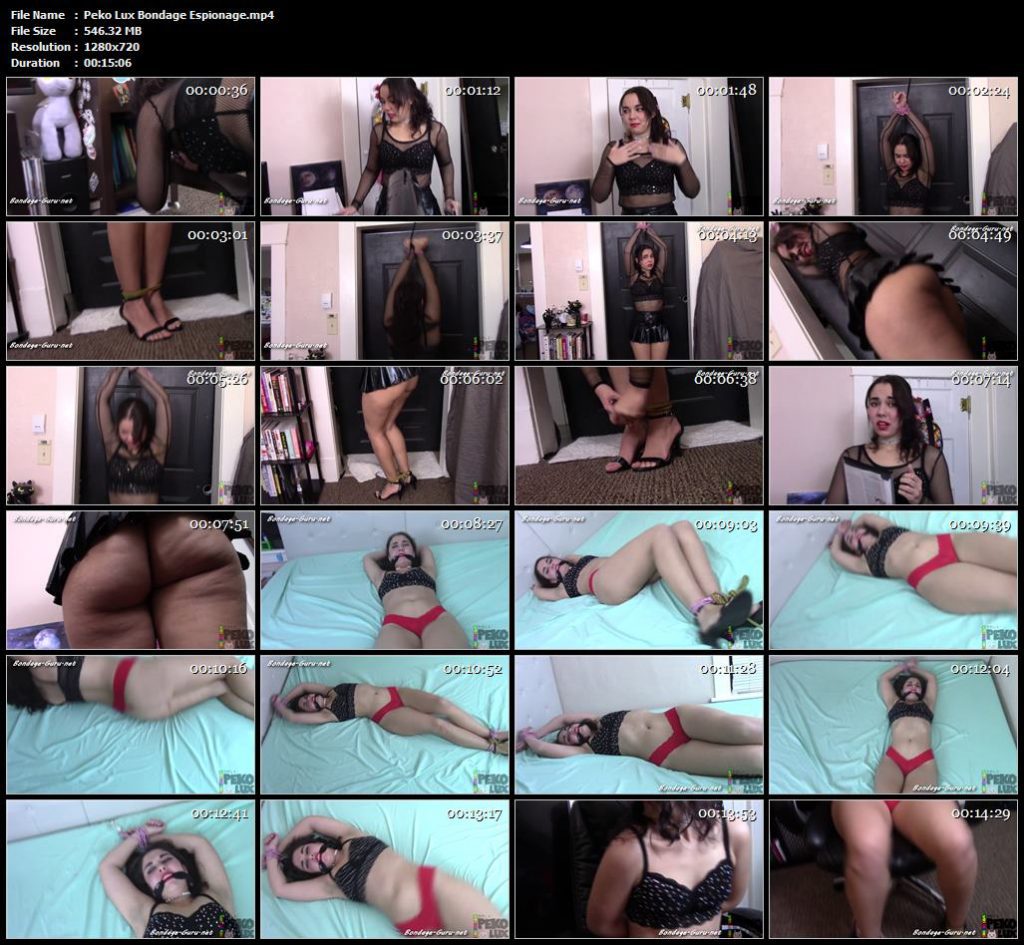 Download link:
Peko_Lux_Bondage_Espionage.mp4