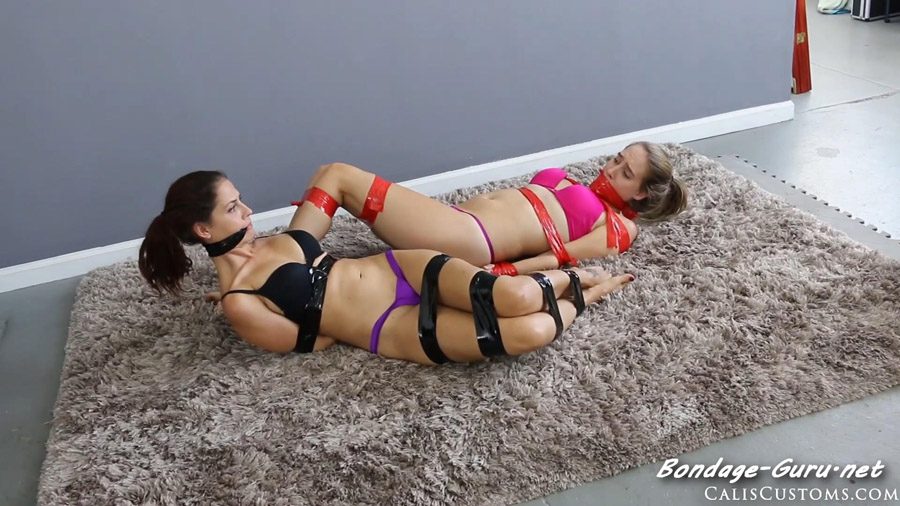 Studio Secrets – Cadence Lux, Lana Luxor & Cali Logan
Studio Secrets – Cadence Lux, Lana Luxor & Cali Logan
Cali Logan walks in, looking for anyone, and notices an open laptop on the table. She's want to see what Cadence Lux and Lana Luxor are up to. The more and more she looks through the laptop, the more confused and intrigued she becomes. Cali has to save all of the contents on this laptop onto her hard drive, but before the download is through, Cadence and Lana march in!
"What do you think you're doing, little snoop?!" Lana and Candence immediately grab ahold of Cali's arms and start wailing her in the stomach. Looks like Cali is about to get dominated. But how?? Lana leaves to retrieve some rope… Next thing ya know, Cali is mouth gagged and tied hands over head to a tables. Her ankles tied wit her legs spread, two torso ropes and a chest rope around the table, and no way to escape.
Cali Logan struggles harder and harder, moaning for freedom. Cadence quietly scurries over! She explains that Lana was planning to sell Cali into the sex trade. It started off with Lana and Cadence using Cali's business to traffic jewelry… and now… Lana walks in to tie up both ladies!!! Time to see them both sweat and struggle!!

Starring: Cadence Lux, Lana Luxor, Cali Logan
Size: 1.4 GB
Duration: 00:19:40 min
Resolution: 1920×1080
Format video: mp4
Preview: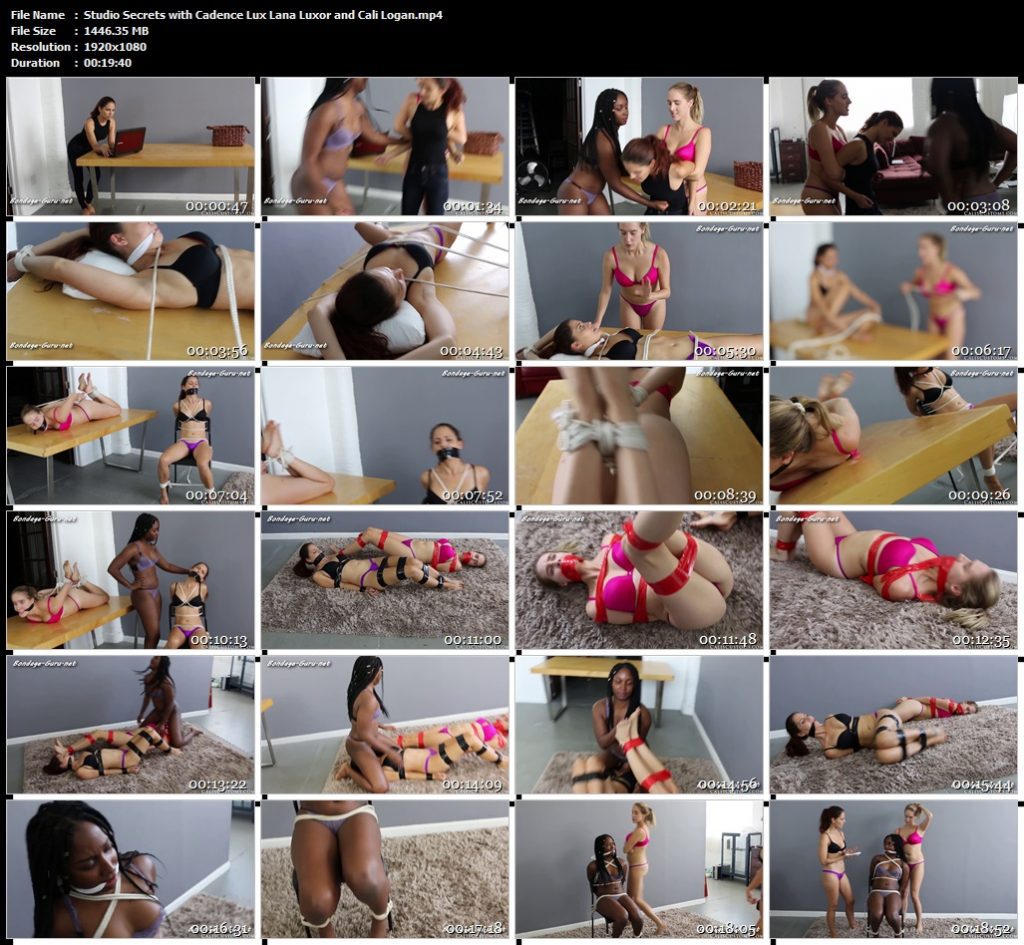 Download link:
Studio_Secrets_with_Cadence_Lux_Lana_Luxor_and_Cali_Logan.mp4