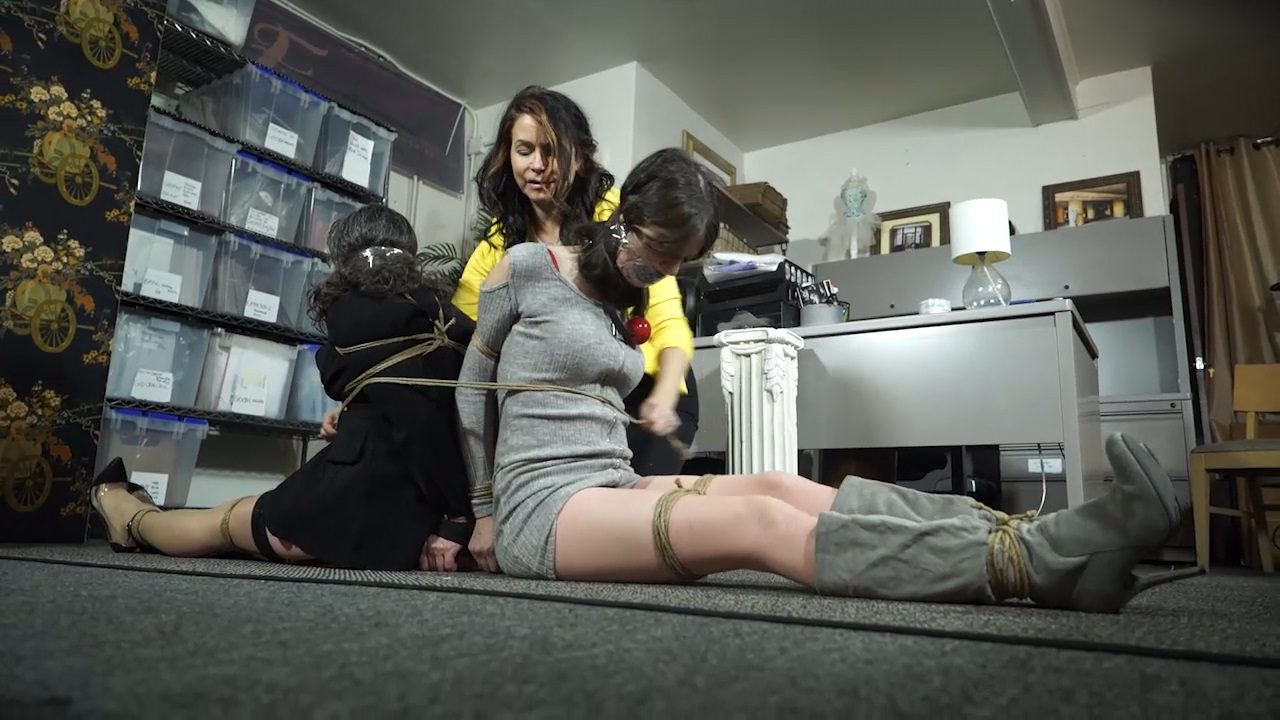 Moms- tie up your kiddos wrists while I get her ankles!! – Bondage: JJ Plush, Born to be Bound
New models to Borntobebound and biological mother and daughter! See more of them at cinched and secured. After interview included here.
Seemingly wealthy and classy Genevieve is in debt to JJ who is fed up with being avoided. JJ finally decides she is going to take what rightfully belongs to her. She barges in on Gen at work while her college aged daughter Jeanette happens to be there begging for money to go to a concert. JJ assumes the girl is her young lover but she is told otherwise. A weapon and some harsh words get the two pretty ladies to do as told. Moms tie up your ankles while I tie up her wrists- then I'll get you! Both ladies are ballgaged and tied sitting in chairs with their necks tethered together while JJ takes everything she wants including the keys to Gens Mercedes which will be going to get chopped up. Then they are regagged- kiddo with moms scarf and moms with JJs well worn yellow panties. They get clear tape wrapped around their faces and thick pretty hair. They struggles about on the floor as JJ looks around more before they get tied back to back. Conveniently Jeanettes elbws are bound and fit nicely in the small of moms back. JJ returns not yet convinced they are uncomfortable enough and she gets clear tape wrapped around both of their heads.

Starring: JJ Plush, Genevieve, Jeanette
Size: 1.16 GB
Duration: 00:39:41 min
Resolution: 1280×720
Format video: mp4
Preview:

Download link:
Moms_tie_up_your_kiddos_ankles_while_I_get_her_wrists.mp4 – 1.16 GB