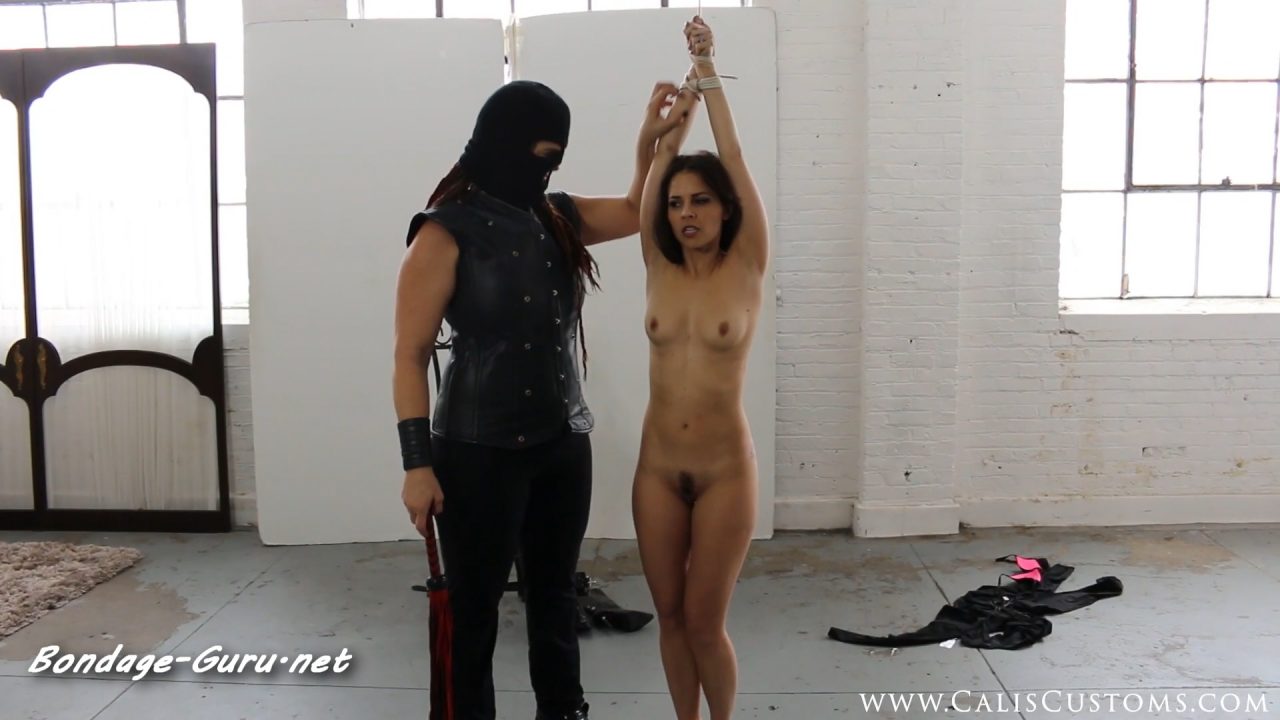 Catwoman's Corporal Punishment – Cali Logans Little Clips
Catwoman's Corporal Punishment – Cali Logans Little Clips
Saharra gets Cali to herself in a room with a rope hanging down. Cali has cuffs on her hands and Saharra tells her to undress. Cali wants to know how she is supposed to do that. Saharra gets angry and tells Cali to just do what she says. It's kind of hard for Cali to do that with cuffs. So Cali asks Saharra to take the cuffs off of her. Saharra does, and Cali moves quickly to get her Catwoman attire off. Once she is done with that Saharra takes the rope dangling from the ceiling and ties Cali's arms up. Saharra then begins her vicious punishment for Cali.
Saharra begins by slapping Cali on the stomach and once she is done with that she picks up the flogger that is sitting in the chair right next to her. Saharra is relentless, she whips Cali for a little while. Saharra then grabs a pole that was near by and begins to beat her with that. Saharra wants Cali to realize that this is just the beginning of her rude awakening. Cali has plenty more people ready to visit her while she is tied up. All the criminals that she put away. Saharra lets Cali know what they are all ready to do to her naked body.
Saharra leaves Cali in there to struggle. Cali wont be going anywhere.

Starring: Cali Logan, Saharra Huxley
Size: 988.3 MB
Duration: 00:15:44 min
Resolution: 1920×1080
Format video: mp4
Preview: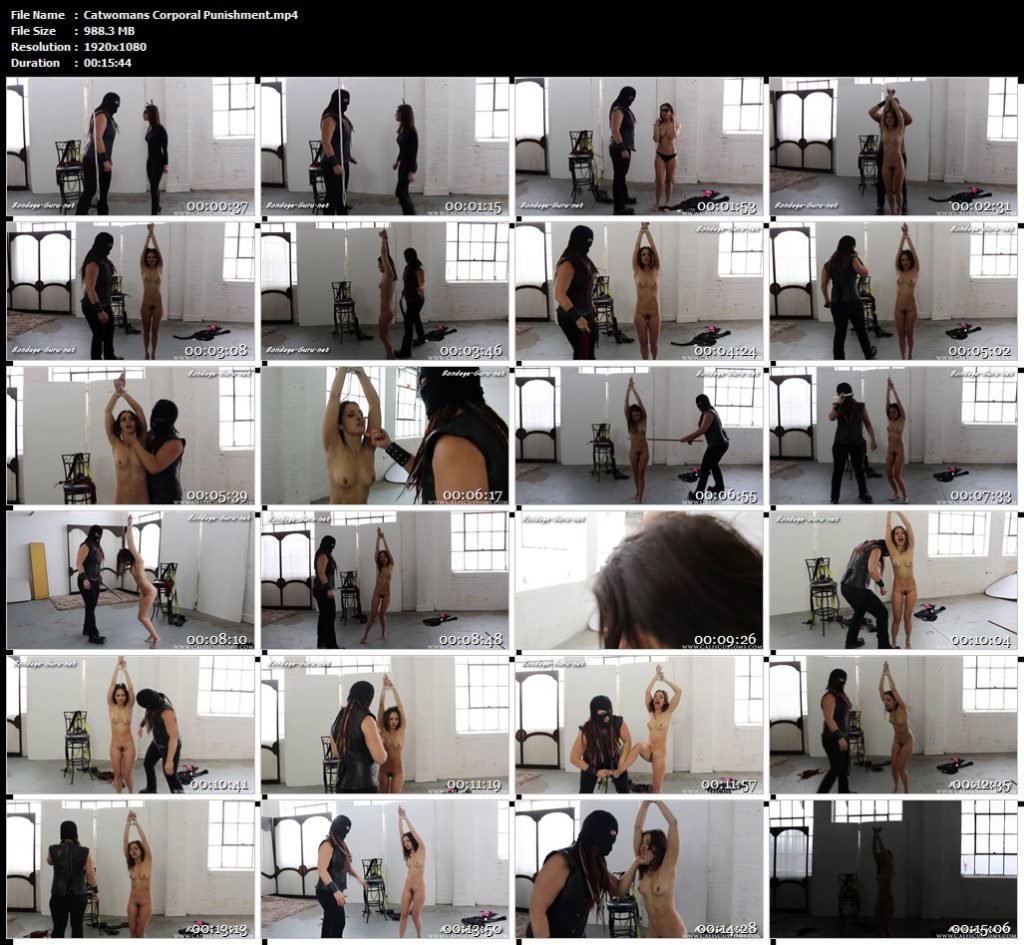 Download link:
Catwomans_Corporal_Punishment.mp4