Bound In The Midwest – Dark Wonder Steals Christmas HD
Bound In The Midwest – Dark Wonder Steals Christmas HD
Diana Prince is hired to keep the money raised from toys for tots program and keep it safe from Dark Wonder who is from a far away land who this Santa is real and stealing this will destroy christmas.
Wonder Girl appears to tell Diana that Dark Wonder is close by but Diana cannot change into wonder woman Because Diana is needed here so Wonder Girl will have to try and stop her. Wonder Girl excited tries to wrestle Dark Wonder and her lasso or truth is taken from her and after Wonder girl admit on all the masterbating she does she finds out how to make Wonder Girl powerless with the removal of her belt and bracelets.
Wonder Girl gets free and they fight again but Dark Wonder had a rag to cover Wonder Girl face to put her out and and remains dizzy and groggy. Diana tries to stop Dark Wonder But must turn into Wonder Woman to Fight Dark Wonder but is tricked and loses all her powers and Dark Wonder will now have her fun but whipping them both into submission.
But before we flees with all the money Wonder Woman and Girl make one more attempt to catch her but a powerful net is thrown on them making them Damsels.

Starring: Ava Engelbretsen, Marie Adare, Madison Blu
Size: 2.3 GB
Duration: 00:38:44 min
Resolution: 1280×720
Format video: mp4
Preview: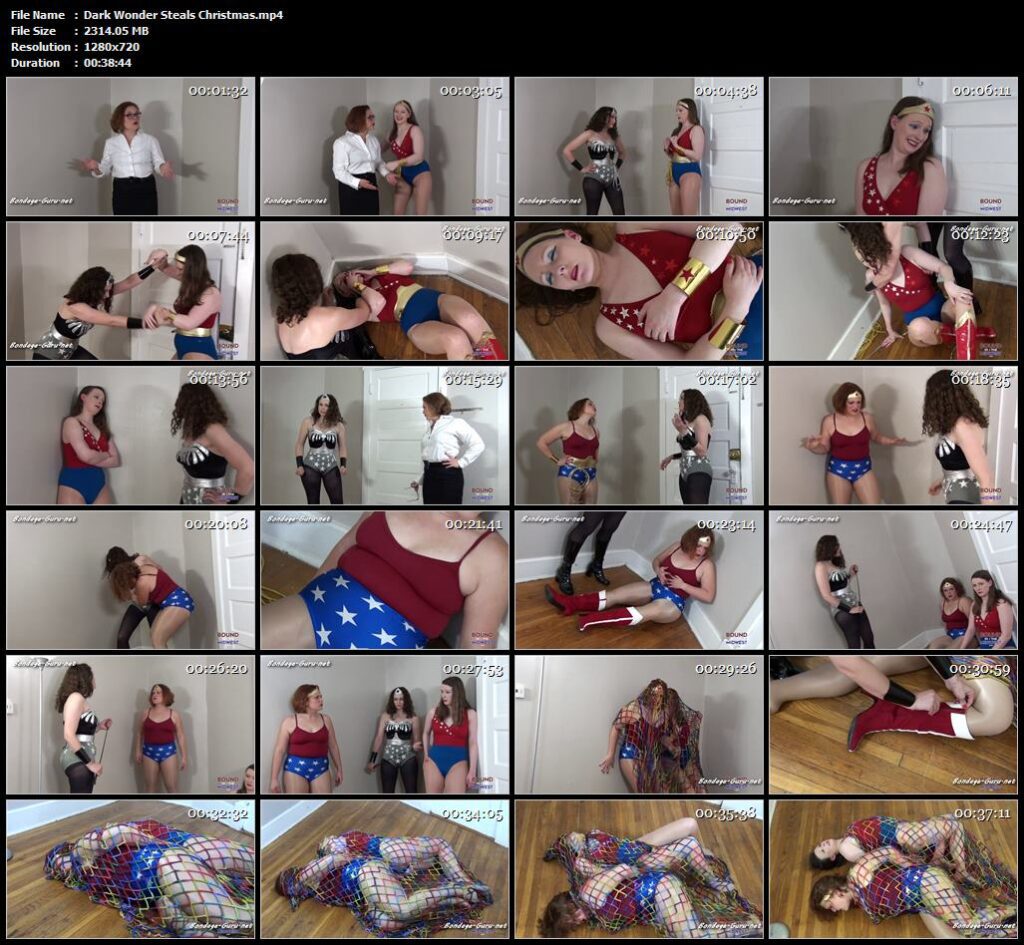 Download link:
Dark_Wonder_Steals_Christmas.mp4