Bondage Kitties – Villainess Lex victim Tenjou
Bondage Kitties – Villainess Lex victim Tenjou
Lex is a psychopath, who enjoys getting beautiful girls in all sorts of uncomfortable situations for her pleasure. She knows that Tenjou was studying all by herself at home and she's ready to pay her a visit.
Lex gets in Tenjou's home, She's chilling reading in her zen room when she's surprised by Lex on the back, she doesnt know her, Lex grab her, restricting her moves, enough to get from the the ball gag from the back pack and put it on her mouth to prevent her to make any noise, Lex is hugging Tenjou with her whole body, she grab her ropes and tie her hands and get ready to make a takate. The feeling of having this helpless girl all for herself is exhilarating, so she's taking her time to enjoy it. Lex knows what she wants… She takes a rope and makes a line up to the ceiling, that way she's free to concentrate on the legs. Lex smiles all the time, she's a psychopath. Up her knees and then thighs, Then tenjou's ankles and calves. She's completely restricted, scared and sobbing, to Lex mercy who decides to tie her precious pony tail to the line on the ceiling… just to see how Tenjou sobs a little more.
Lex admires the situation, it's perfect, sensual, the noises make her sweat and imagine what could be next.

Featuring: Tenjou, Lex
Size: 1.1 GB
Duration: 00:30:30 min
Resolution: 1920×1080
Format video: mp4
Preview: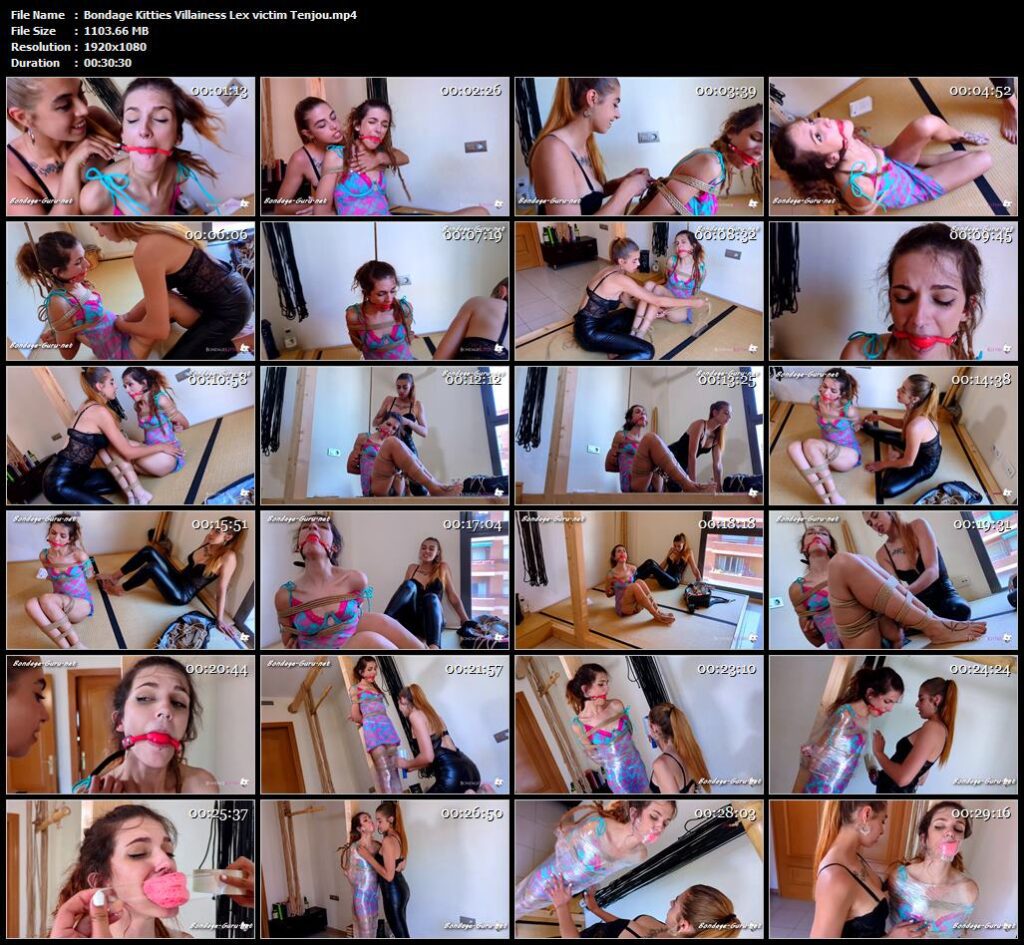 Download link:
Bondage_Kitties_Villainess_Lex_victim_Tenjou.mp4