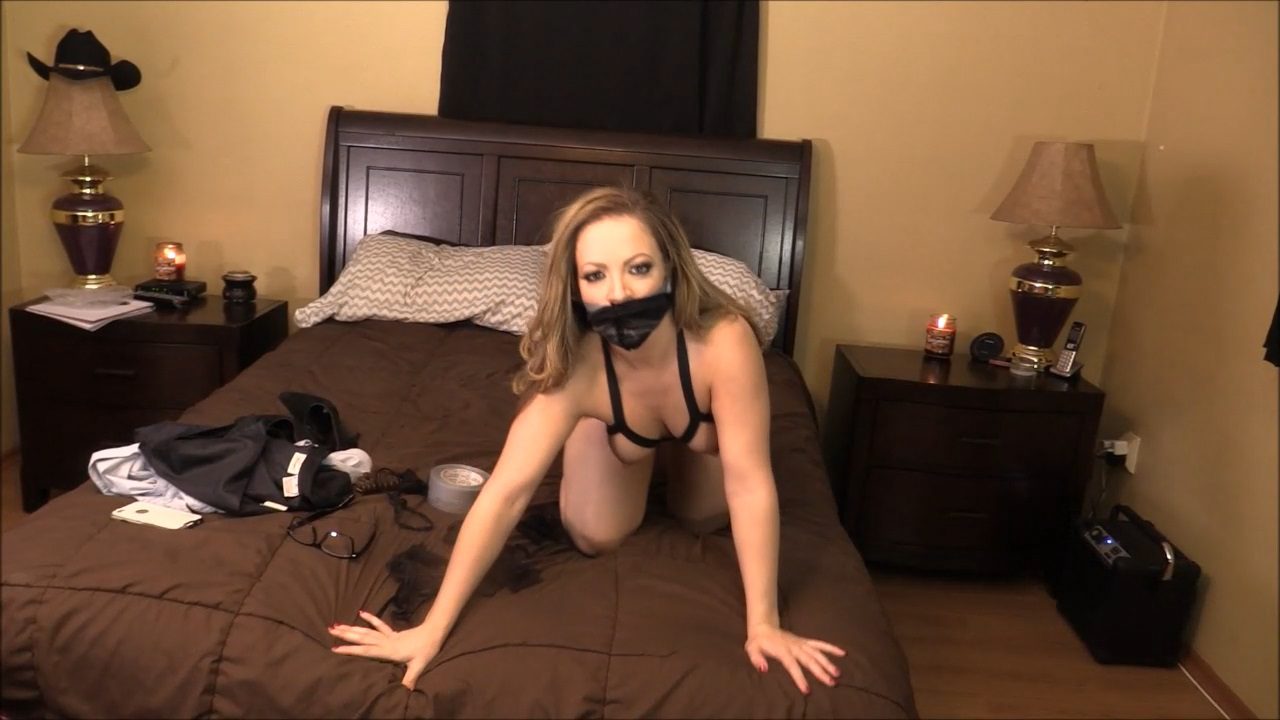 Escaped Convict And The Strip Club Owner – Brendas Bound Bondage Addictions
Custom Commission The Script:
Carmen comes home from work one night after stopping by a sexy clothing store. She sits and writes a love note, stops halfway through, puts the pen in her teeth like a bit-gag while she thinks about what to write next, smiles and laughs, then finishes the note. She sits on her bed and takes out the outfits. She takes them out of the packages and looks each of them over somewhat delightedly. She says, "well, there's no time like the present" and goes to the mirror.
(Here she will face the camera as if she were looking into the mirror. She lets her hair down and shakes it out, poses for the mirror (camera) and smiles. She takes off her blazer and unbuttons her shirt, then takes off her skirt. Then the shirt comes off, then the scarf around her neck, and finally her glasses.
She takes out the first outfit ( the straps) and puts it on (not the blindfold, because it would ruin her make-up), then admires herself in the mirror. She thinks that something is still missing, then smiles and gets one of the black silky strips I sent. She cleave gags herself with it, under the hair. This turns her on. She loves it. She dances like that for the camera to sexy music.
After 5 minutes or so of that dance, she goes and texts her boyfriend saying outloud "COME. OVER".
She takes off that outfit (leaves the gag in) and puts on the other Lace outfit (not the blindfold). She looks at herself in the mirror (camera) like that, feeling herself and posing, then decides to change gags. She takes off the cleave gag and sits on the bed. She peels off a strip or two of double-sided tape, takes the blue covering off of the tape, and tapegags herself, then ties the OTM gag on with the other black silk strip I sent (Under the hair. With the doublesided tape, this should stay on very well).
Now she dances to a more aggressively sexy song for the mirror (camera). She's getting really horny waiting for her boyfriend to come over. At the end of her song she is completely ready to go and there is a knock on the door. It is Brenda, Carmen's worst enemy, newly escaped from prison. Carmen freezes in terror. Brenda laughs. She has Carmen's boyfriend's phone because, as she tells Carmen, she has her boyfriend tied up in the trunk of her car.
Carmen is absolutely horrified and embarrassed to find herself naked and exposed in front of her enemy. Brenda laughs at her in her outfit, adding to her humiliation. Brenda tells Carmen to put her hands behind her back, and ties her wrists. She finds the blindfold from her first outfit, remarks on how cute it is, and blindfolds Carmen with it. Then she hogties Carmen and plays with her with a vibrator. When she is done, she tells Carmen: that she is taking her back to her isolated place in the woods, and they'll see if Carmen's boyfriend can perform under pressure, intending to make Carmen and her boyfriend have sex with each other on camera.

Starring: Carmen Valentina, Brenda Bound
Size: 967.78 Mb
Duration: 00:20:52 min
Resolution: 1280×720
Format video: mp4
Preview: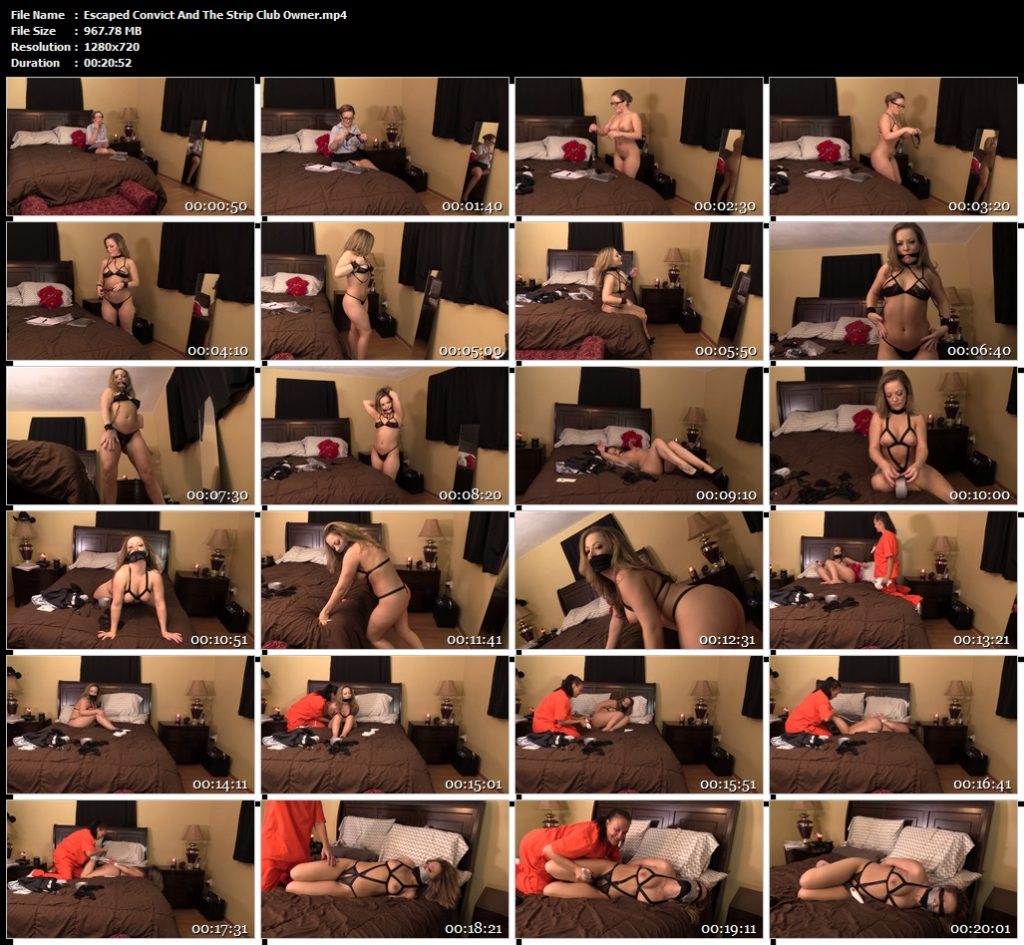 Download link:
https://wayshare.cc/th98m28sd4xx/Escaped_Convict_And_The_Strip_Club_Owner.mp4.html