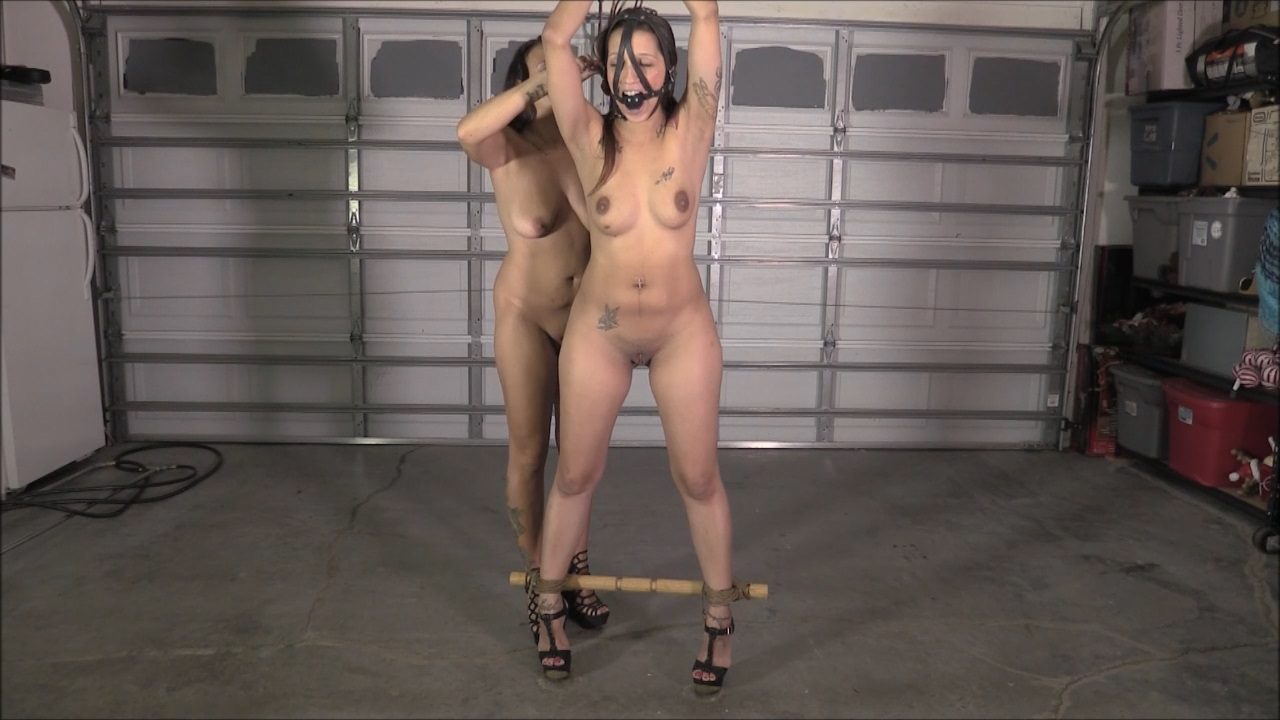 A Mistress And Her Teacher – Brenda Bound, Stefania Mafra – Brendas Bound Bondage Addictions
1 Scene 1 ( 12 min) Stefania is a visiting mistress who said she can teach her how to be a dom. So you allow her to string up your hands in a rope hoist high above your head and spread your ankles to spread bar. Then Stefania starts to tickle you and you buck and laugh and say what the hell. Stefania said she heard you like tickle chicks and so you do this for other chicks Brenda had tickled , then she harness ball gagged you. Stefania tickle's you and makes you laugh, muffled by the gag and unable to defend. Then she released you from gags, ankle bars, and rope tying your wrists, saying perhaps Stefania want's to find out how good is Brenda in tickling.
2) Scene 2 ( 11 min) Using rope You tied Stefania wrists above her head to ceiling chain and tied her ankles apart to bar leg spreader. Your fingers than start tickle Stefania's upper body and make Her buck squirm and laugh, and ask how Stefania like's it. In between laugh's Stefania says she now knows how good a tickler Brenda is and she is sorry she allow her self to be tied and tickled, and you use harness ball gag Stefania and prevent her from scream, and give her some tickling while She can't talk back. Finally u take off her harness gag and said you will untie Stefania. But Stefania stop you and ask for 1 more hour of tickling, so you keep tickle her and made her buck and laugh.

Starring: Brenda Bound, Stefania Mafra
Size: 1143.68 Mb
Duration: 00:24:36 min
Resolution: 1280×720
Format video: mp4
Preview:


Download link:
https://wayshare.cc/7ghf1xuo866r/A_Mistress_And_Her_Teacher.mp4.html