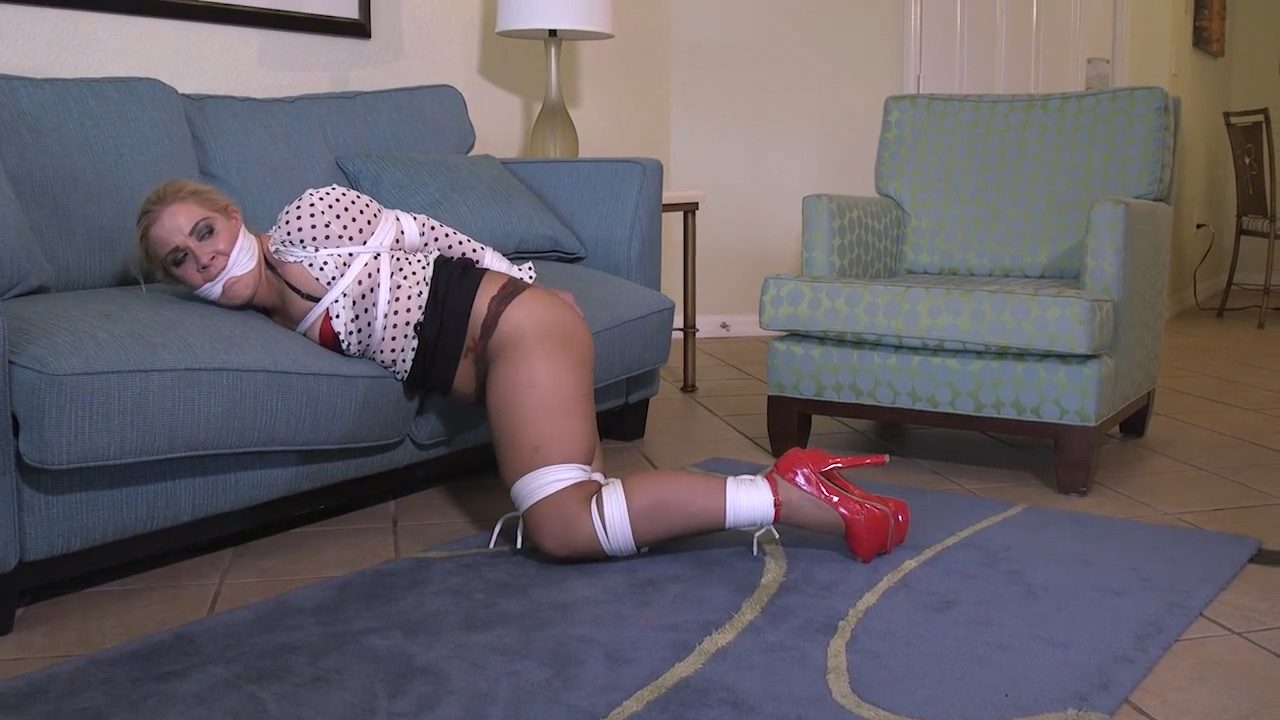 You're staying right here! Even if I have to tie you up and stuff a gag in your mouth!
He brought Whitney here because his boss needs to clear up an issue with her. But when it turns out, the bass is delayed and will not arrive for another four hours, Whitney refuses to wait. She gets up and starts to walk away and this is when she finds out, she doesn't have a choice. She is staying and waiting. The man brings out rope and with Whitney putting up a struggle, he ties her up. Then it becomes obvious to the man that Whitney isn't going to just sit there like a good little girl and keep her mouth shut. So he stuffs her mouth and ties a rag between her teeth to gag her. Whitney is left to struggle bound and gagged for a short while. But then the man decides to leave for a while. So he uses more rope to tie Whitney a bit more secure. This means that she has to spend a good deal of time hogtied and crotch roped on the couch. She struggles hard to get loose. But a few hours later, the man will return and find her exactly the way he left her.

Starring: Whitney Morgan
Size: 409.32 Mb
Duration: 00:18:07 min
Resolution: 1280×720
Format video: mp4
Preview: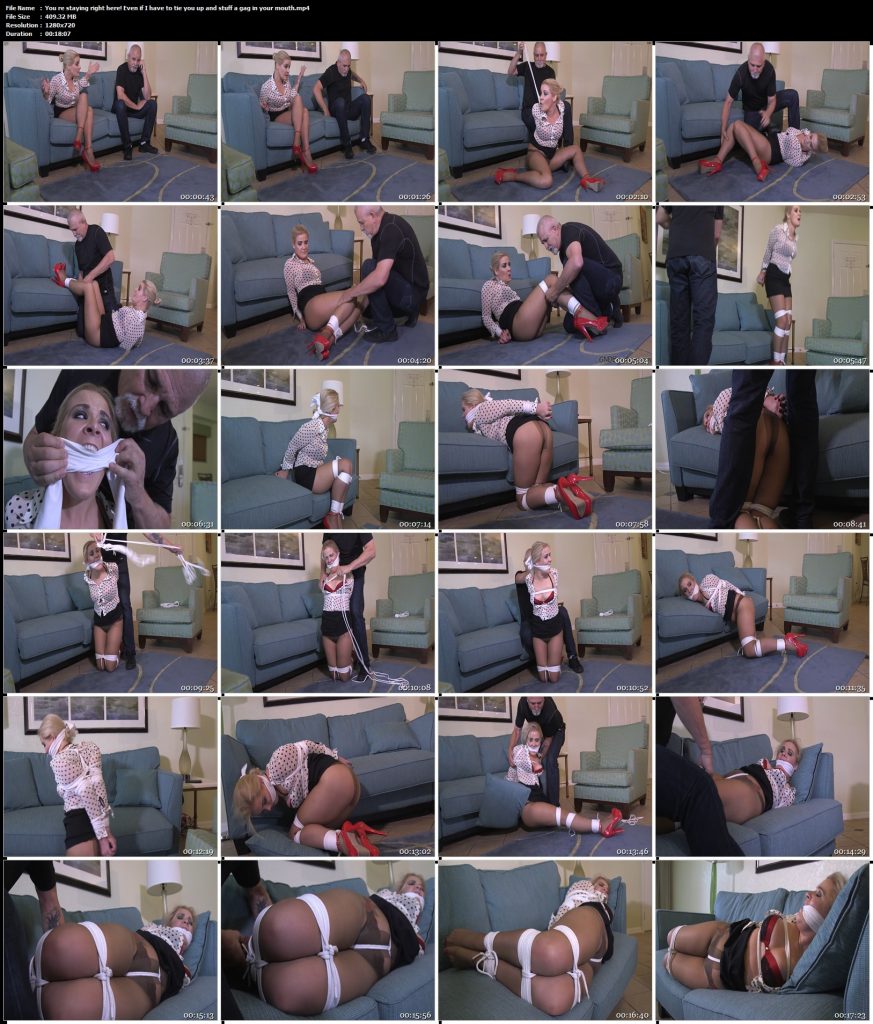 Download link:
You_re_staying_right_here!