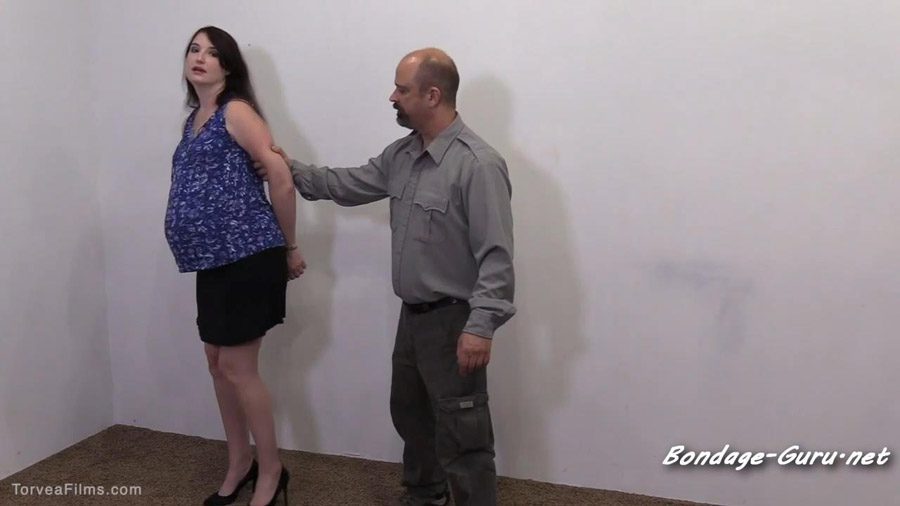 Torvea Films – Handcuffed Jail Booking – Paige Turner
Torvea Films – Handcuffed Jail Booking – Paige Turner
Paige Erin Turner is confronted by a police officer (played by Scott Torvea) for arrest at work. She struggles to stand because of the last stages of pregnancy, but slowly puts her hands behind her head so he can cuff her. The cop lowers her right hand and handcuffs it before bringing the left arm down. Cinching the metal bonds tightly, she asks to go out the back door so her coworkers won't see her being led away in disgrace.
Doing a walk of shame, she's quiet as he leads her by armholding her biceps. Walking slowly, in her high heels, she's embarrassed and humiliated. They are careful walking down the metal stairs and into the back of the undercover truck. He guides her in and covers her head.
She politely asks for air conditioning because her big belly makes her hot. Pondering the situation, she asks unanswered questions.
At the police station, she struggles to get out of the car, and allows him to help her out for booking process. She's curious about the booking protocol and smiles for her mugshots. The handcuffs are removed and replaced for the pictures.

Starring: Paige Turner
Size: 414.2 MB
Duration: 00:11:26 min
Resolution: 1280×720
Format video: mp4
Preview: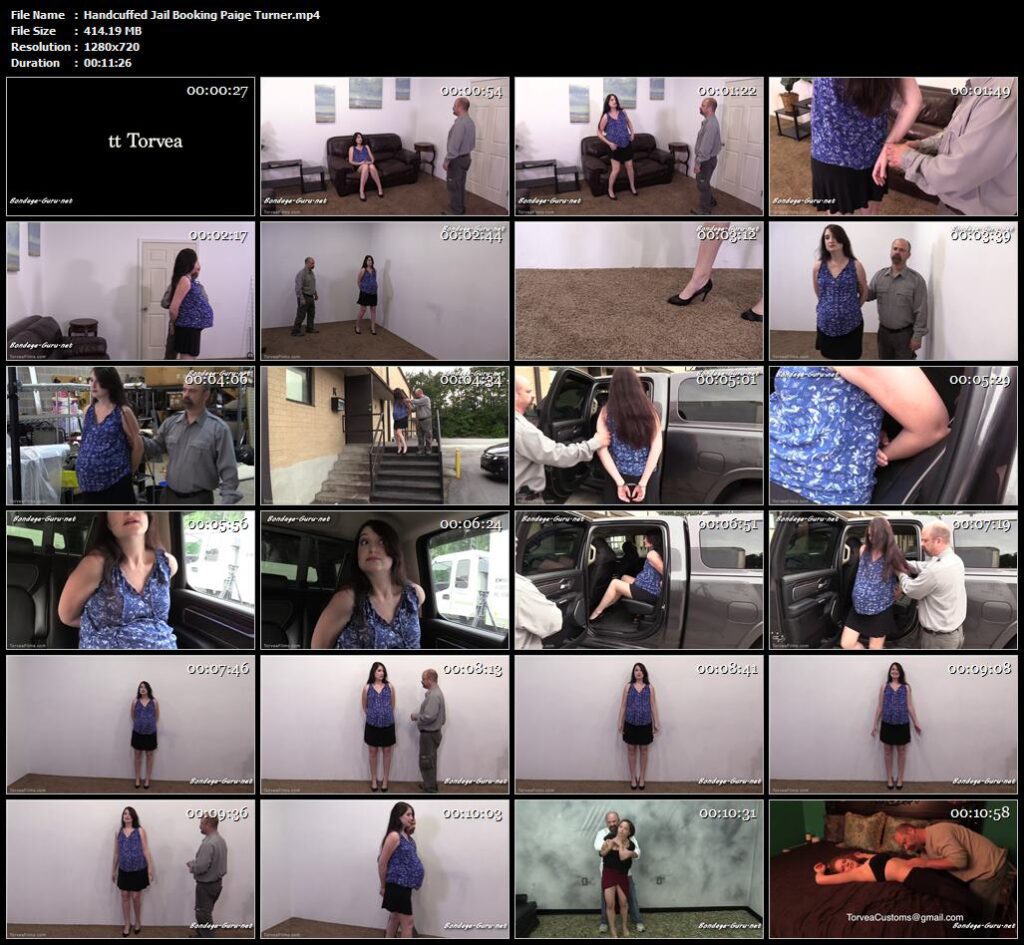 Download link:
Handcuffed_Jail_Booking_Paige_Turner.mp4