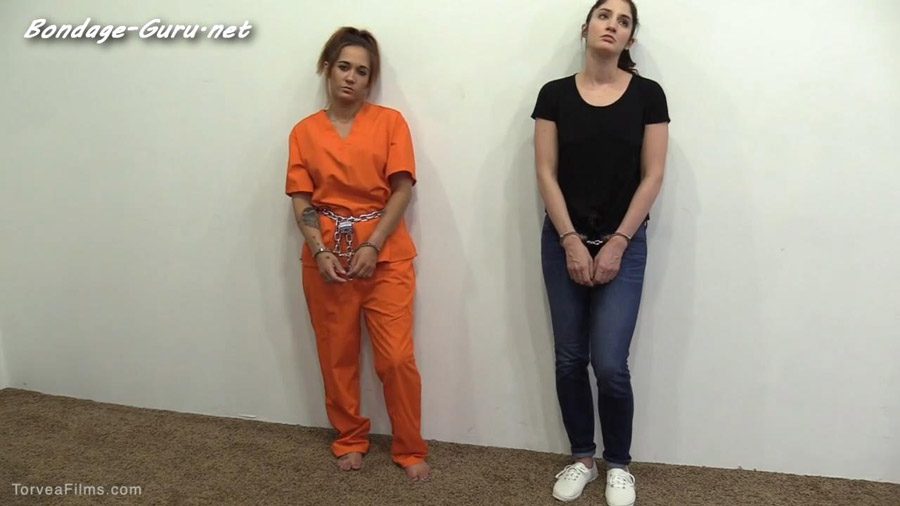 Torvea Films – Autumn Borrelli And Arielle Lane
Torvea Films – Autumn Borrelli And Arielle Lane
Arielle Lane and Autumn Borrelli break into a house but don't realize it's a sting. A detective commands them to put their hands up and interlace their fingers before getting on their knees. They are directed to cross their legs at the ankles and he handcuffs their wrists in front and adding a third pair to tether them together. He guides them to the wall and has them put their hands up high for a frisking. He checks their hair and gropes their bodies but isn't interested in their sexual offers. They are surprised he takes their money and offer more be he's putting it in evidence and can't be bought. Their tight jeans don't hide anything but his hands check every inch.
Leading them to jail, they complain about the metal cuffs being too tight and he removes one cuff so they can strip and change into their orange uniforms. They shimmy out of their clothes one at a time and into the state issued uniform before being recuffed and a waist chain is locked on. Leg shackles go on their ankles.
The prison photos are taken – left, front, right and they do long walks of shame in their ankle cuffs.

Starring: Autumn Borrelli, Arielle Lane
Size: 755.5 MB
Duration: 00:20:28 min
Resolution: 1280×720
Format video: mp4
Preview: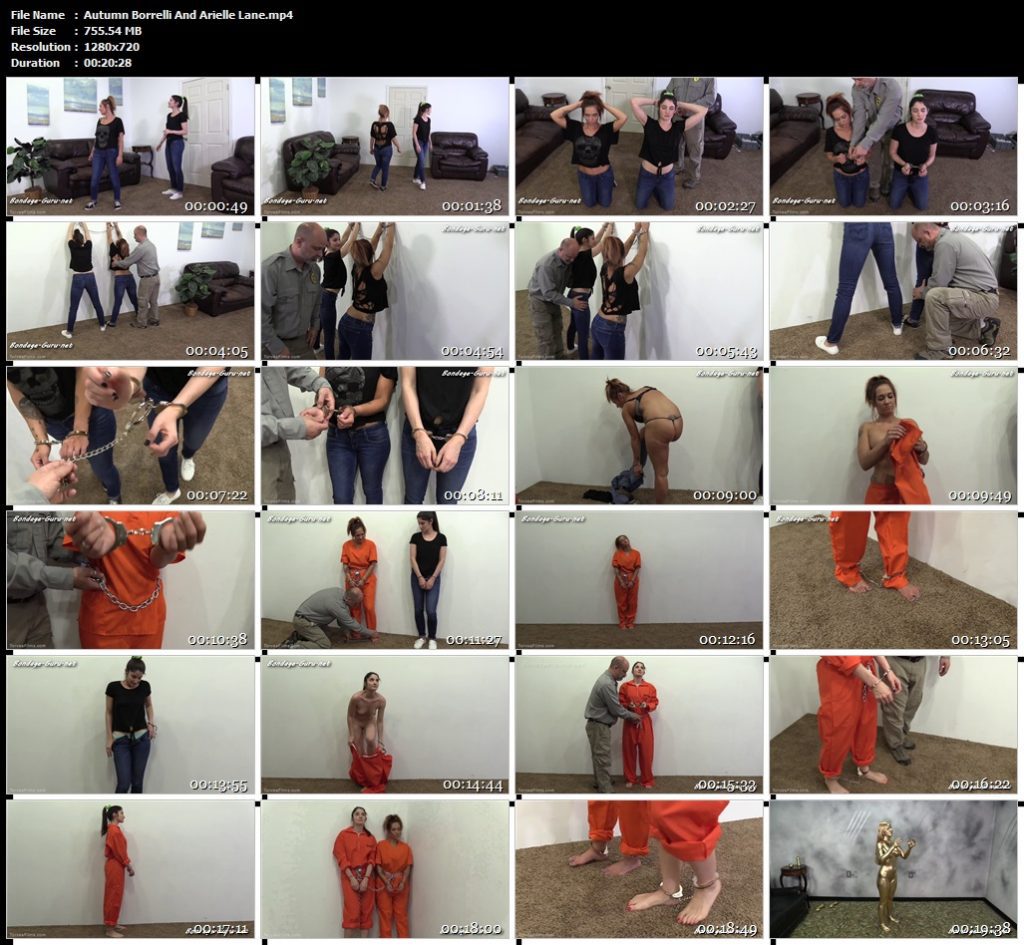 Download link:
Autumn_Borrelli_And_Arielle_Lane.mp4