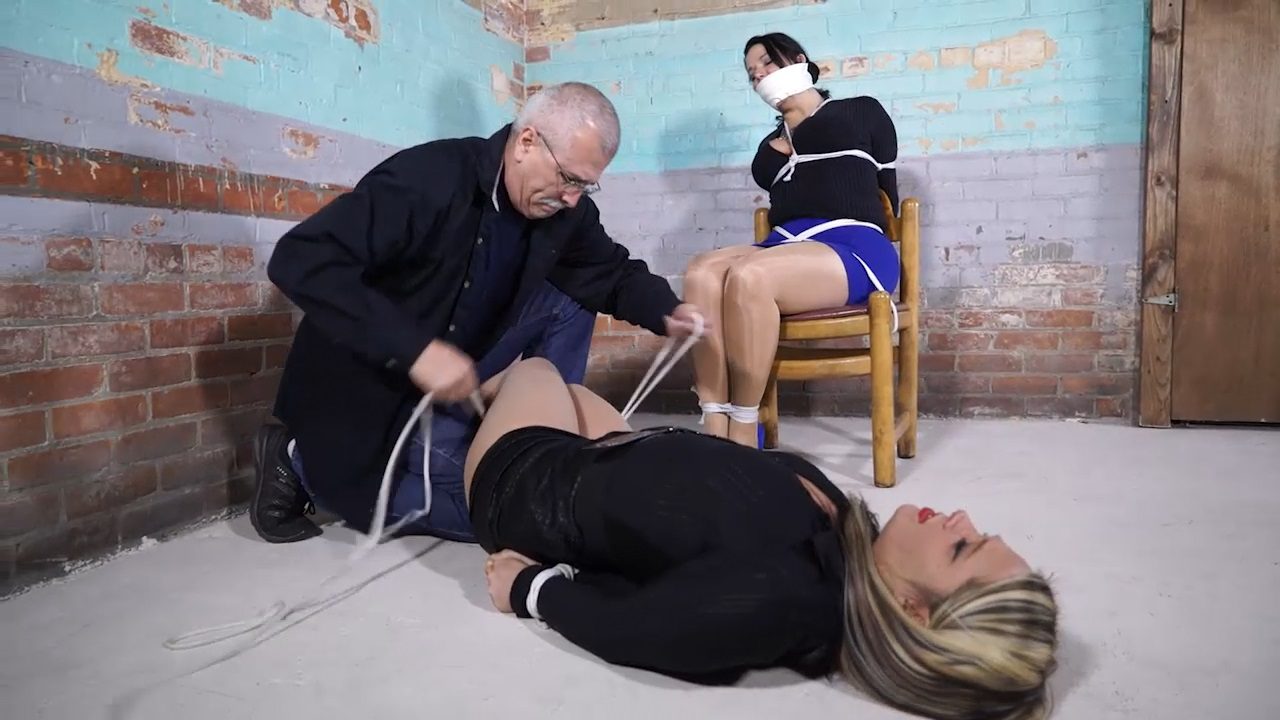 So you are the bitch he hired to take my job!
Previously posted to Girl Next Door Bondage, storyline by Steve Villa
JJ has come in for an audition for job working at a popular fetish site. But as she waits, a girl named Adara walks in. Adara tells her that she will be conducting the audition and starts to tie JJ up. This catches JJ by surprise, because she thought the audition was to test her rigging skills. But after Adara has JJ all trussed tight, she tells her that she is the girl whom JJ would be replacing. She also tells her that she is the girl friend of the boss. But this turns out to be a lie. Because in fact, Adara was fired. When JJ's protests get too loud, Adara removes the panties she is wearing. She wads them up and tapes them in JJ's mouth to gag her. All of a sudden, the boss walks in and finds out what is going on. There is a short argument with Adara and then he grabs her and ties her up too. After he stuffs and tapes Adara's mouth to gag her, the boss unties JJ and apologizes for the treatment she received. But JJ wants revenge. Using more rope, she ties Adara tighter and more secure. Then finally to humiliate her, JJ covers Adara head and face with the panties that had been stuffed in JJ's mouth. Seeing the job done on Adara by JJ, the boss is impressed and gives JJ the job. They both then leave Adara struggling bound and gagged as they go out to dinner.

Starring: JJ Plush, Adara Jordin
Size: 467.76 Mb
Duration: 00:25:08 min
Resolution: 1280×720
Format video: mp4
Preview: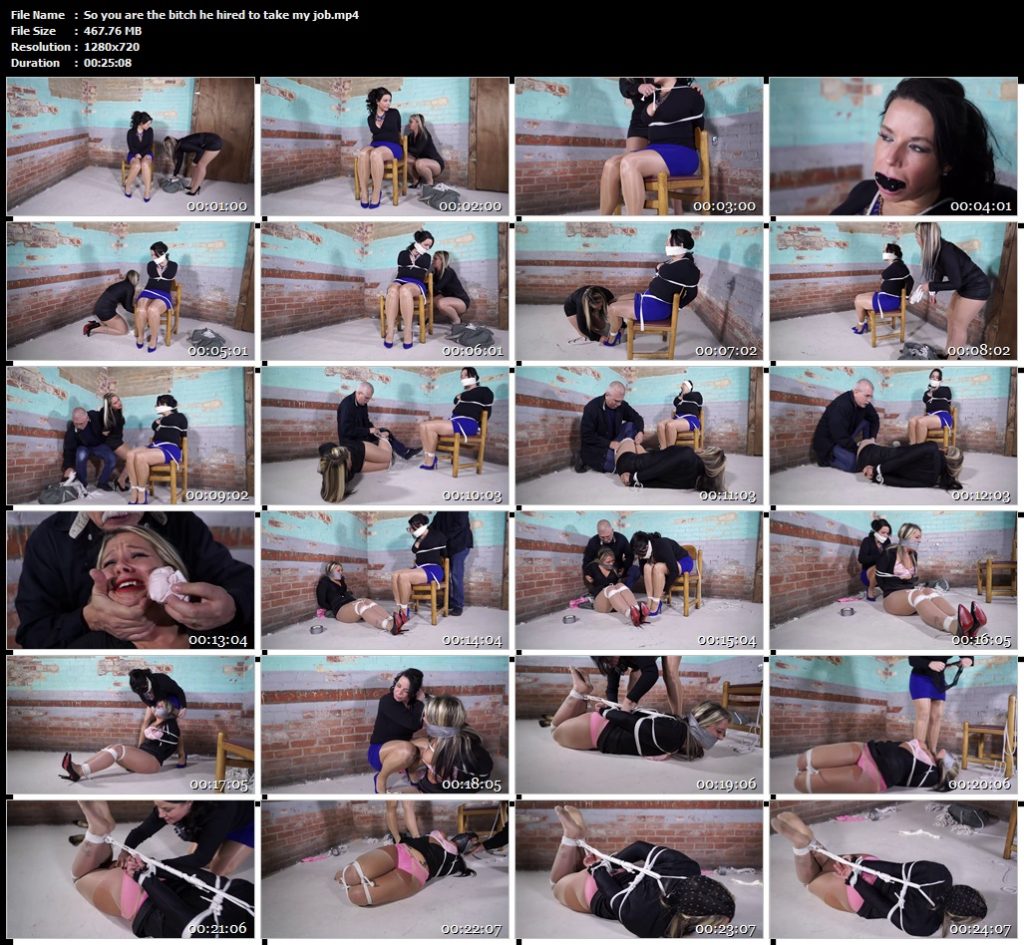 Download link:
https://wayshare.cc/5dnqsghrh6l7/So_you_are_the_bitch_he_hired_to_take_my_job.mp4.html