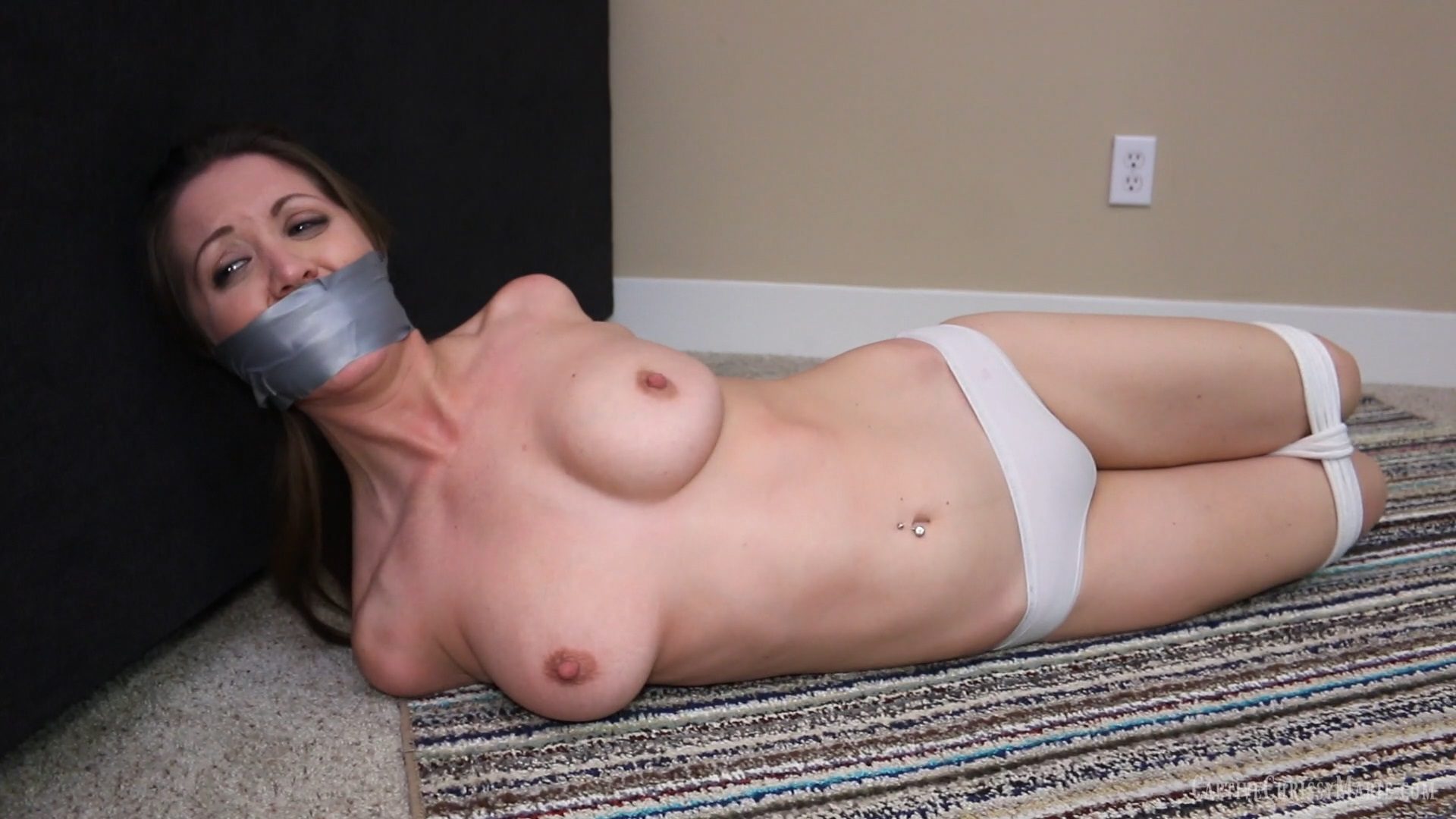 She Woke Up Rope Bound & Wrapped In A Rug! – Captive Chrissy Marie
He struggles as he carries in what appears to be a rolled up carpet, but when he drops it on the ground it becomes clear that's not all that he's brought with him. Tightly rolled up inside is a pretty young girl he captured and injected with a strong sedative to keep her quiet while he stashes her at his hideout for the night. He will need to use her as bait to get what he needs. In order to conceal her during transport he found a carpet and wrapped her up in it! He was told that with the amount he gave her she would be out for the whole night, but soon after he leaves her alone Chrissy starts to wake up. She is very groggy and confused, looking around and wondering where she is and why she can't move. She can wiggle her toes and barefeet, but otherwise she is trapped! She starts to panic as she realizes that she is stuck in a rug and she is in a strange place and doesn't remember how she got here! She starts calling for help and frantically trying to wiggle and roll out of the rug. After quite a struggle she finally manages to find a way out, only to see that she has been stripped down to nothing but her white panties and even worse she is tied up with ropes and still can't escape! She keeps calling for help and is greeted by a man with a menancing look and a roll of duct tape in his hands and she is certain this is not the help she was looking for! He doesn't seem happy that she is awake so soon and being so noisy. She asks him why she is tied up and where are her clothes? Instead of answering her he just comes up from behind and surprises her by stuffing a huge wad of panties in her mouth! She mmppphhs in distress as he wraps duct tape over her completely filled mouth and around her head four times, stretching it insanely tight and gagging her so heavily that you can hardly hear her angry mmmpphhs at all!
He wants to make sure she understands the who is boss around here so if that gagging didn't teach her to cooperate then binding her elbows together with more rope certainly will! She squeals as he ties her elbows together until they are touching hard. She is so desperate that she tries to fight him off and kick him, but he just grabs her bare soles and shakes his head at her pathetic attempt. He pulls her into strict hogtie then gropes her breasts as she whimpers helpless and humiliated. He goes to leave and tells her he will see her tomorrow. Her eyes get wide as she realizes he is going to leave her bound and gagged like this. She shakes her head no but he shows no mercy and locks her in for the night! She has no idea what she is going to do, how can she possibly free herself from these inescapably tight ropes! No one will ever hear her through that horribly tight gag! It's wrapped around her head so tight you can practically see her lips through it! All she can do is helplessly mmpphhh and whimper with her fully pack and tape gagged mouth as rolls and squirms around on the same rug she woke up in. She struggles desperately, arching her back and pulling against her bonds, hoping she will find a way to escape before it's too late!

Starring: Chrissy Marie
Size: 671.39 Mb
Duration: 00:14:10 min
Resolution: 1920×1080
Format video: mp4
Preview: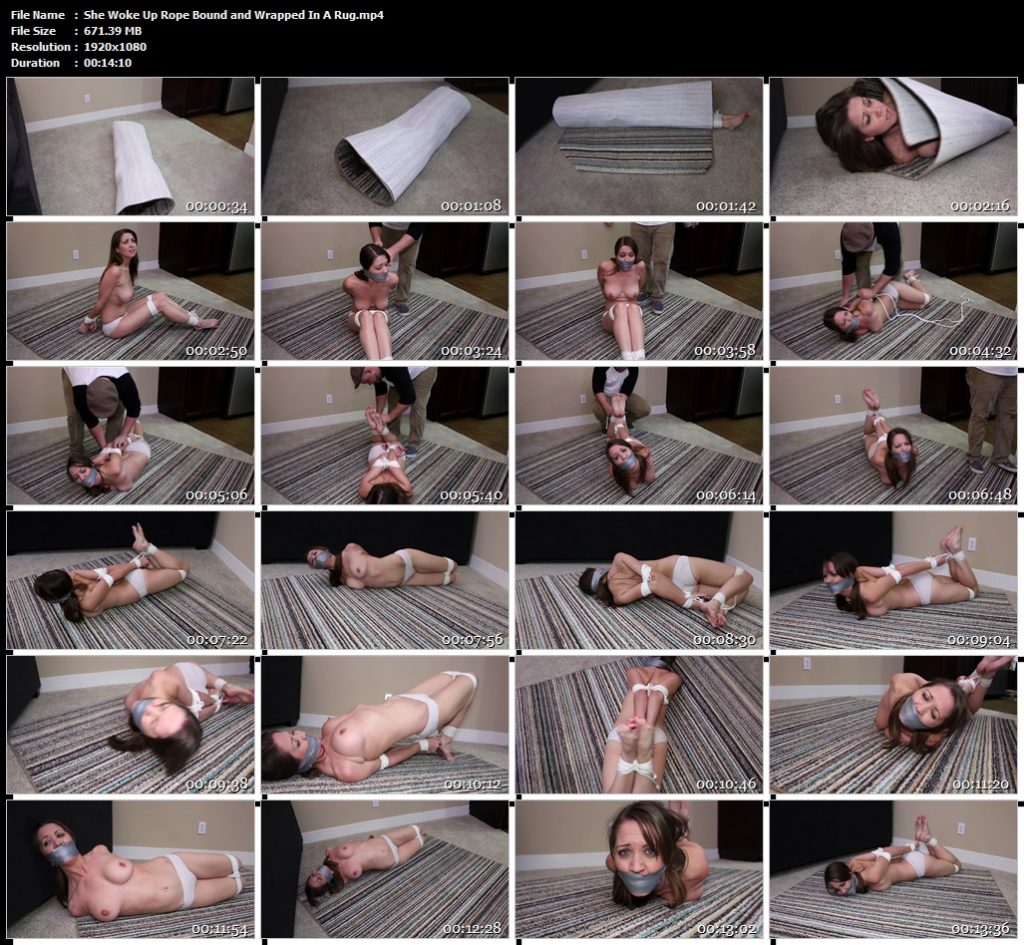 Download link:
https://wayshare.cc/smb44j412gro/She_Woke_Up_Rope_Bound_and_Wrapped_In_A_Rug.mp4.html