Shauna Ryanne – He robbed me and left me tied up and gagged like this!
Shauna Ryanne – He robbed me and left me tied up and gagged like this!
The owner of a popular cocktail lounge is on the phone. He has been called by one of his employees to be told that Shauna, one of his waitresses has not shown up for work. They tried to call her to find find out why, but she does not answer her cell phone. The scene then shifts to Shauna Ryanne's apartment and we see why she has not shown up for work or answer her calls. Someone has robbed her place and has left her bound and gagged. Shauna struggles hard to get loose and after a while, she manages to get her ankles and hands untied. But after she pulls the wad of panties stuffed in her mouth to gag her, her boss walks in the door. When he finds her like this, he thinks she is playing some kind of game and is using it to make an excuse as to why she not at work. "Really! You have to believe me! I have been robbed and left tied up like this! she tries to explain. The man tells her that he does not believe her and says that if a real robber tied her up, she would never be able to get loose like she has. "Oh you think you can do better!" she says the her boss. This turns out to be the wrong thing to say. The boss lets her know that he is not going to fire her for missing work. But is going to punish her and show what it feels like to be really tied up. So tight that she will be totally helpless and not be able to get loose. Using more rope, he ties her very tight. Then he re gags her by stuffing her mouth with a larger pair of her panties. He tapes them in very tight so she cannot spit them out. Then he leaves her hogtied with her skirt and and her top down.

Starring: Shauna Ryanne
Size: 623.5 MB
Duration: 00:11:16 min
Resolution: 1920×1080
Format video: mp4
Preview: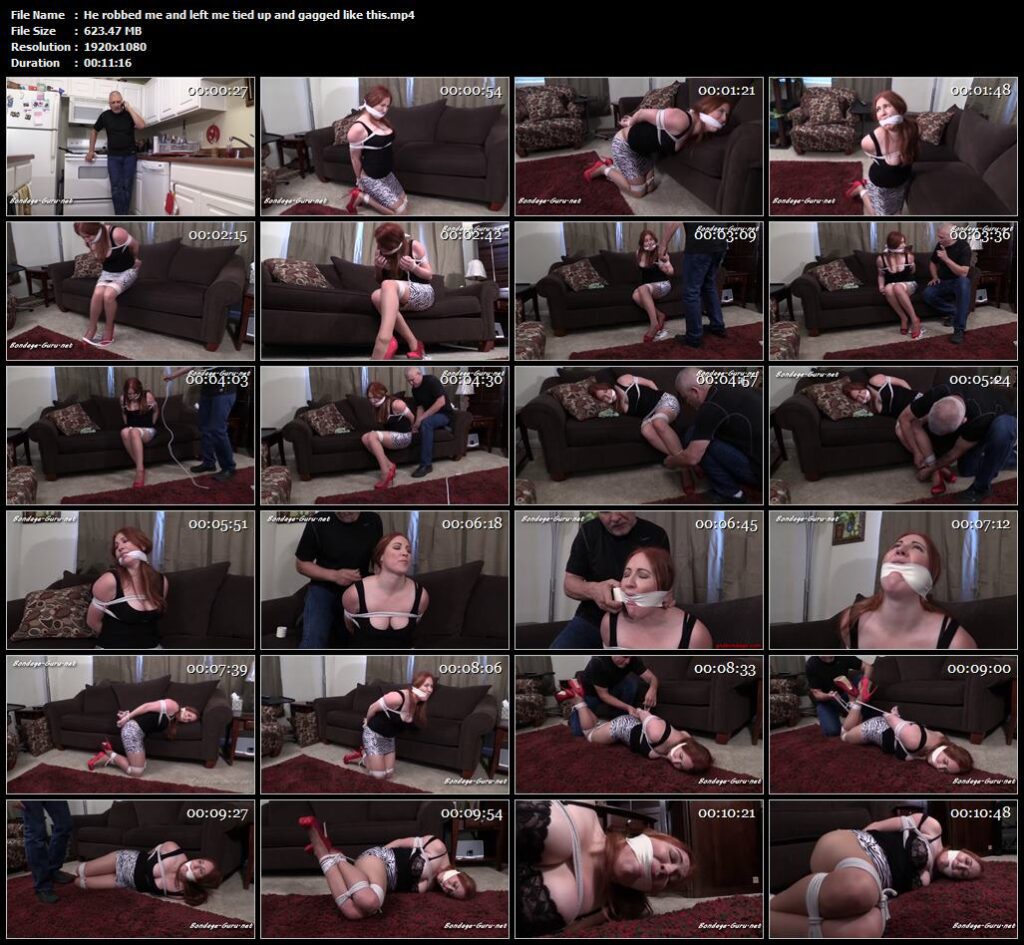 Download link:
He_robbed_me_and_left_me_tied_up_and_gagged_like_this.mp4