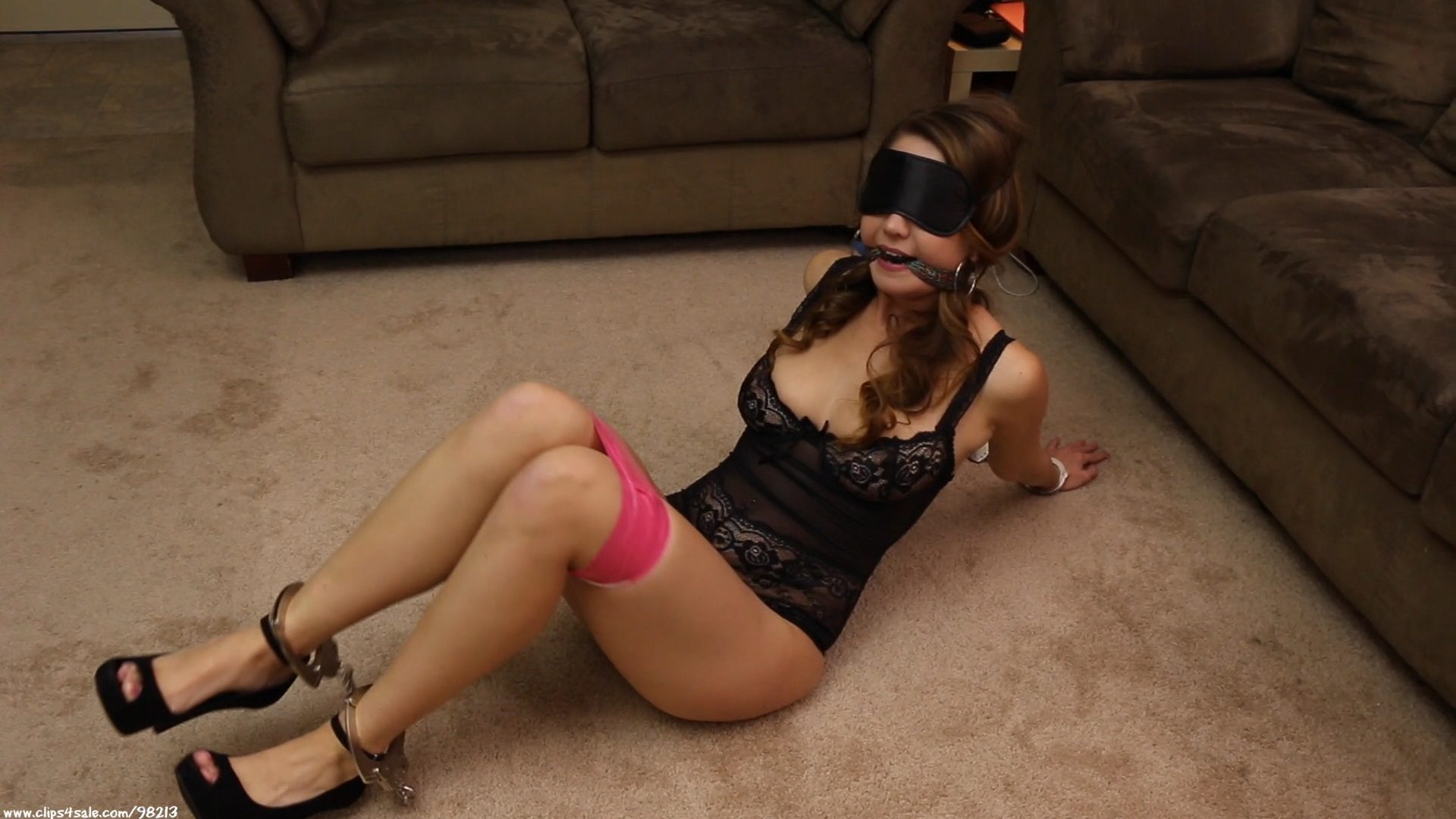 Shackled & Searching, Again! – Captive Chrissy Marie
A while back my significant other proposed that we play a fun game where he was a police officer and I ended up handcuffed, shackled, blindfolded and left to search for the key. Although I didn't tell him at the time, I really enjoyed the game and found it to be rather kinky when thinking back on it. I decide I want to try it again, but this time with a twist.
I surprise him when he arrives home, sitting on the couch in my sheer black lingerie and high heel pumps. He asks me what's the occasion, and I explain to him how turned on I was by the cuffs and shackles last time and that I want to play again, but this time in a sexier outfit. He enthusiastically agrees and rushes off to grab his cuffs, which I fasten onto my ankles and wrists myself when he returns. I go on to tell him that while I still want to be blindfolded of course, I want to make it even more difficult, perhaps by adding some duct tape and a gag into the mix.
He blindfolds me, cleave gags me with a fine silk scarf and happened to find some bright pink duct tape to secure my thighs. Being bound so tightly while unable to see should make this game pretty interesting. He tells me he is going to hide the key and time me, and that if I do not find it in time, he is going to take me to the bedroom and punish me! I drop down to my knees and get to work searching the carpet while my chains and shackles make plenty of noise. I talk through my gag, attempting to get hints as to where the key might be, but he doesn't give. Towards the end I struggle so hard searching that my tits fall out of my lingerie. Will I find the key in time? I wonder what my punishment will be if I don't?!

Starring: Chrissy Marie
Size: 1094.07 Mb
Duration: 00:14:55 min
Resolution: 1920×1080
Format video: mp4
Preview: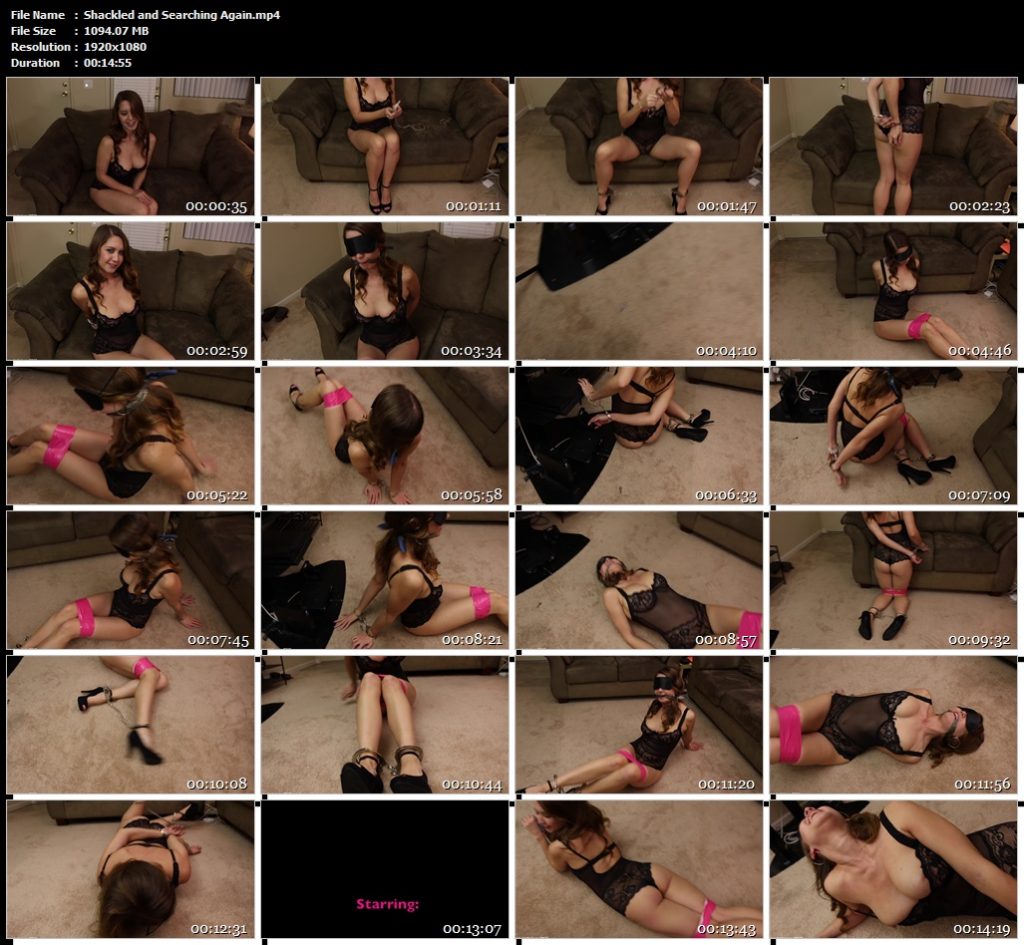 Download links:
https://florenfile.com/ibs7nwciaa2d/Shackled_and_Searching_Again.mp4.html