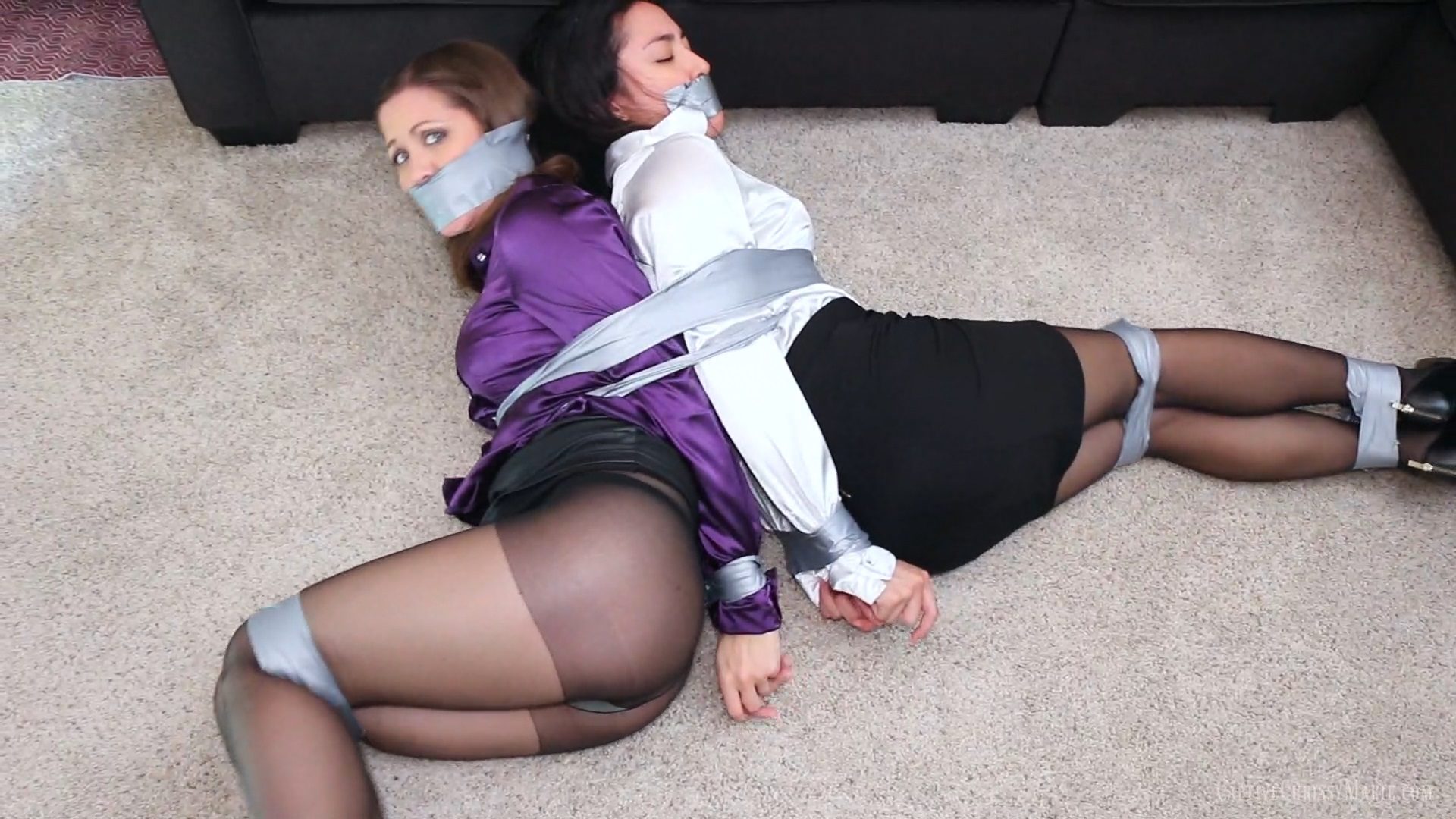 Sexy Agents in Distress! – Captive Chrissy Marie
Chrissy and Kristall are long time partners down at the bureau and have become great friends over the years. They are so close that they are now living together as roommates. They are getting ready bright and early one Monday morning, chatting about what to have for breakfast, when all of a sudden the doorbell rings downstairs. Chrissy is already ready so she volunteers to go check who it is, although it is strange to have a visitor at this hour of the morning. Just as she is about to get the door she is grabbed by a masked intruders who hand gags her and forces her back into the living room. She asks who he is and he reveals his face, she recognizes as a bad guy she put away for what was supposed to be a very long time, but he escaped and is prepared to get revenge! Before Chrissy can say another word he starts wrapping tape tightly around her mouth and head several times to shut her up, all while Kristall is upstairs probably with the hair dryer on totally unaware of the danger they are in! The man goes on to tape Chrissy wrists over her satin blouse as well as her nylon covered legs and ankles to make sure she won't be going anywhere while he searches the place for anyone else who may be there. Chrissy panics and knows she has to get free and warn Kristall to escape before he gets to them both!
Kristall realizes that Chrissy has been downstairs a while and calls out to her but receives no answer. She decides to go down and check to see who it was, but to her horror she find Chrissy all tape bound and gagged on the couch! Chrissy tried to tell her through her gag to run because they guy is going to be back any second, but it's too late, he heard her and quickly comes up behind to handgag Kristall from behind and subdue her. He scolds Chrissy for promising to him that there was no one else in the house, and goes on to gag and tape up Kristall too. He tells them he has to go get the vehicle to transport them and for them to stay put, but they won't be doing that if they can help it! They struggle hard to break free from the tape but they are bound way to tight to escape. So they attempt to talk through their tape gags and come up with another plan, but the bad guy returns to stop them in their tracks! He notices they seem to be really close with each other, so why not make transporting them easier and tape them together back to back! He adds several wraps of tape around their satin blouses pinning their squirming bodies together as they mmpphhh angrily in protest. There is not much time left, he is almost ready to take them away for the next phase of his revenge, so the sexy agents give it one last fighting chance in a desperate struggle to escape their predicament.

Starring: Chrissy Marie, Kristall
Size: 645.3 Mb
Duration: 00:14:40 min
Resolution: 1920×1080
Format video: mp4
Preview: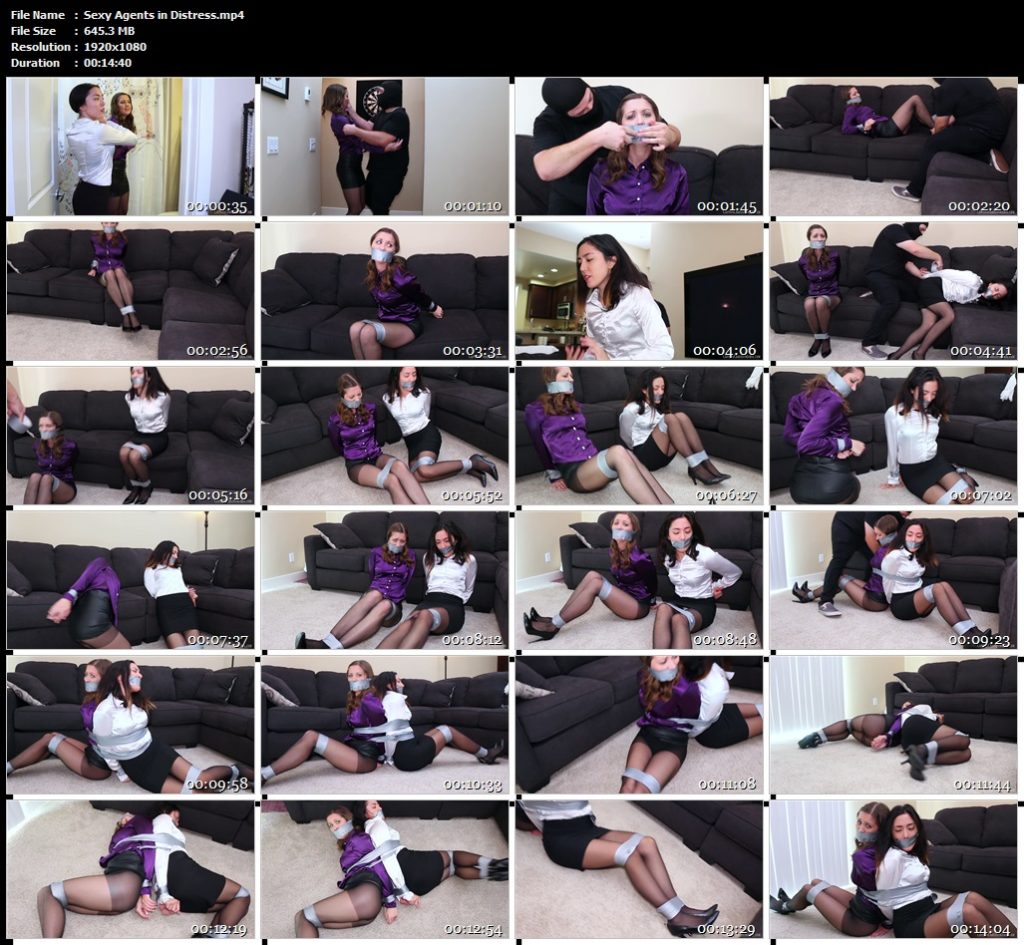 Download link:
https://wayshare.cc/37r1gbprjtrr/Sexy_Agents_in_Distress.mp4.html