RF studio production – Elizabeth – Tight strappado and crotchrope
RF studio production – Elizabeth – Tight strappado and crotchrope
This clip doesn't have any cuts, it's real-time bondage video with beautiful young Elizabeth. She's very flexible and today I'm going to make quite a complicated and uncomfortable bondage position with her.
I bring her into the room and start tying her. I tightly bind her wrists, tie elbows together. I gag her with a harness ballgag. Her legs are tied in three places.
Then I put her into a strappado position with her tied hands connected to a ceiling rope as well as her tight crotch rope. Elizabeth also wears a leather collar which is connected to her tied knees. She's absolutely helpless and standing on her tiptoes.
Then I take a flogger and make her ass warm with it. After a while, I leave her alone and you can see her struggling. I know that when I come back she will be exactly in the same position as she was before. This thought makes me very excited!
Finally, I come back and start untying her. I make her kneel on the floor and order her to show me the tongue with a wide-open mouth. She does it obediently and you can see some mark on her face after the harness gag.

Featuring: Elizabeth
Size: 1.2 GB
Duration: 00:38:59 min
Resolution: 1920×1080
Format video: mp4
Preview: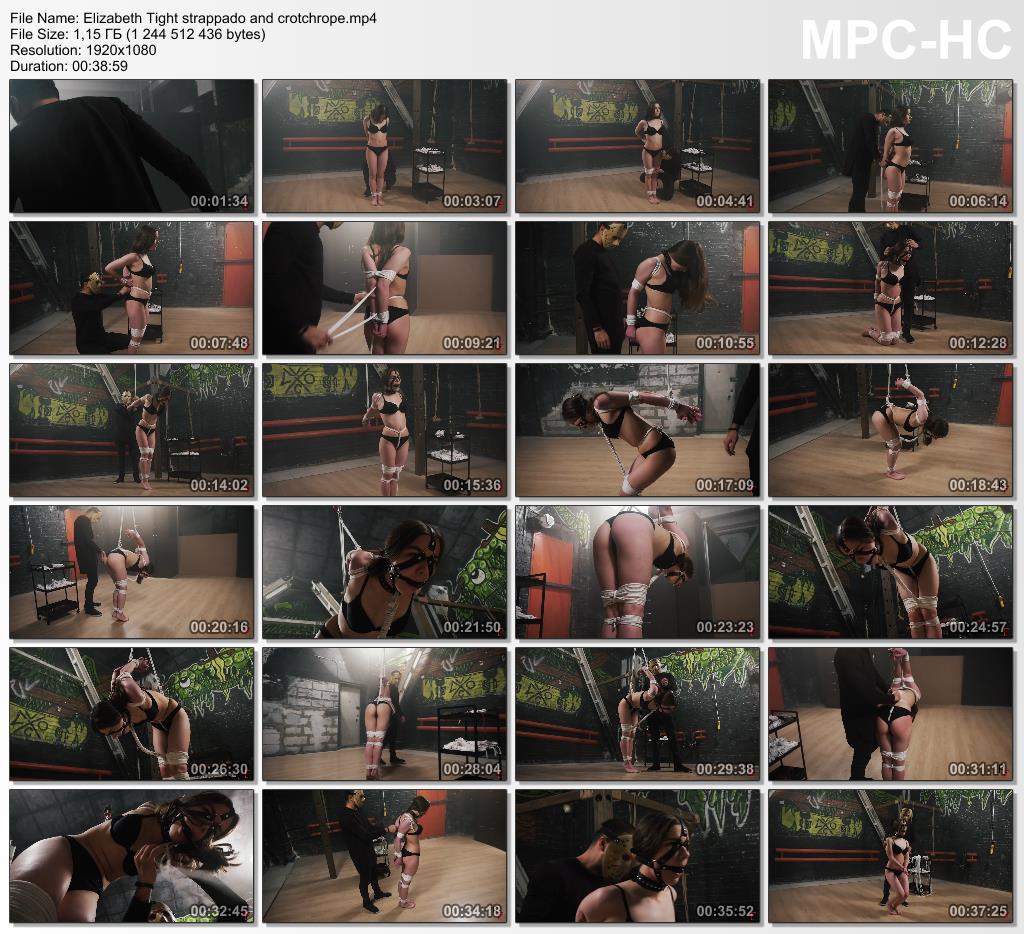 Download link:
Elizabeth_Tight_strappado_and_crotchrope.mp4