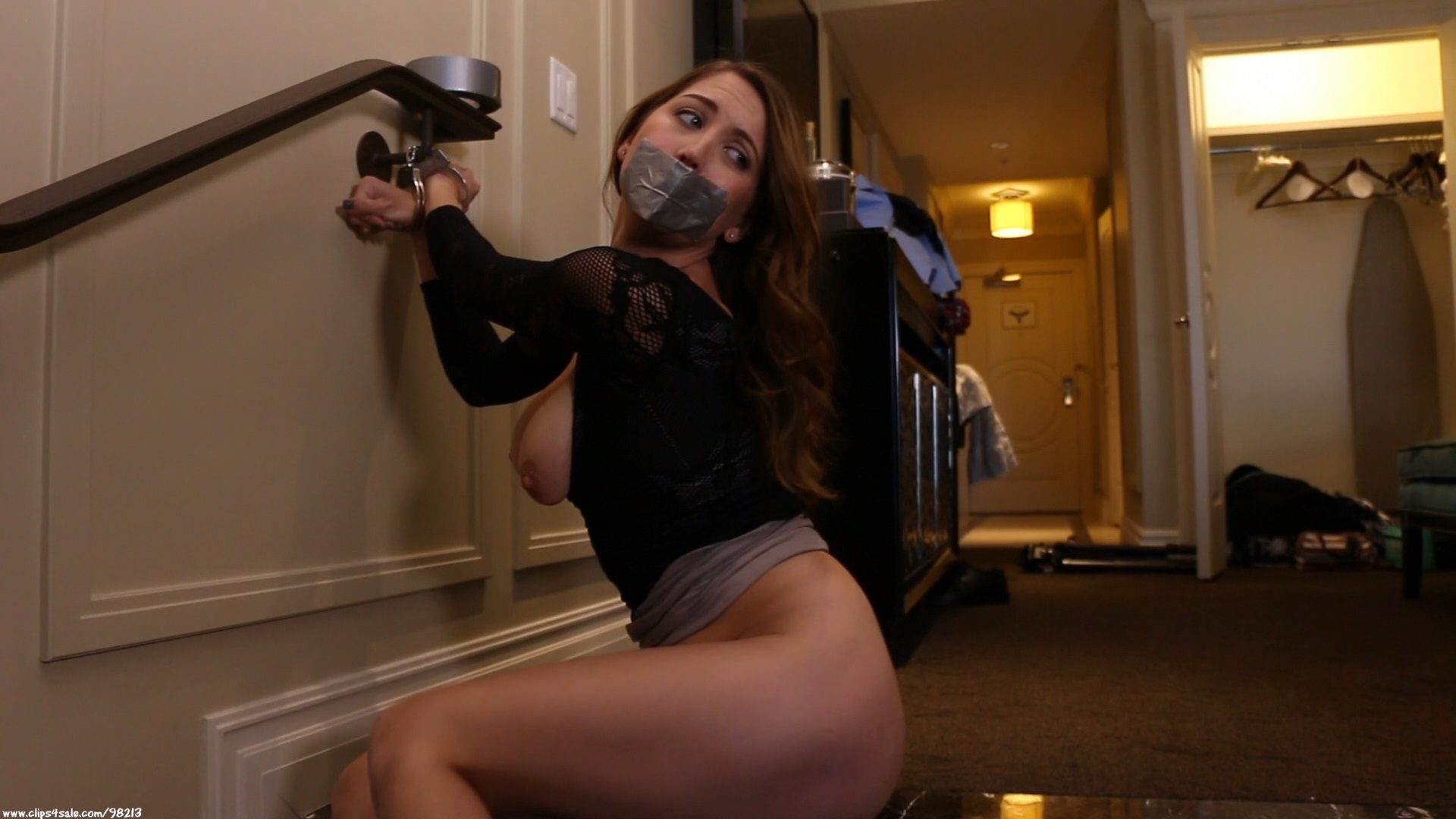 Pretend Police Officer Persuasion – Captive Chrissy Marie
I met a really great guy at the bar and when I asked him what his job was he told me he was a police officer! How cool is that! He goes on to tell a ton of interesting stories about all his crime fighting over the years. He says he can show me his handcuffs if I would like, and I'm all for it, that would be awesome! Then he says he left them up in his hotel room. I decide to just come with to save time instead of waiting at the bar while he goes and gets them. When we get to his room and he pulls out his handcuffs and also happens to have a pair of shackles with him as well. I pick up the cuffs and shackles and notice their heavy weight, I'm sure these are very effective at restraining criminals, but I have no experience with them, I'm a good girl! He mentions I should try them out. I say okay, but first I double check that he does indeed have the key!
I fasten the shackles tightly around my ankles and cuff one of my wrists. He says I should try walking in them. I start walking and realize just how uncomfortable and effective shackles can be! I sit down on the stairs, and he goes on to cuff my other wrist, after securing it around the handrail! Hmm…I guess he really wants me to get the full experience?! After I'm chained to the railing he breaks the news, he's not really a police officer!! I can't believe I fell for that! I tell him to let me out of the cuffs and shackles immediately or I will call for help! He decides he needs to solve that problem and pulls out a roll of duct tape, proceeding to gag me with several strips of tape over my mouth! I struggle and squirm in protest but he just goes on to grope me and pull my tits out of my dress. Then he tells me his favorite part is to just sit back and watch me helplessly bound! I feel so humiliated that I fell for his lie and am now desperately struggling to get free, and it's all for his viewing pleasure!

Starring: Chrissy Marie
Size: 784.44 Mb
Duration: 00:10:54 min
Resolution: 1920×1080
Format video: mp4
Preview: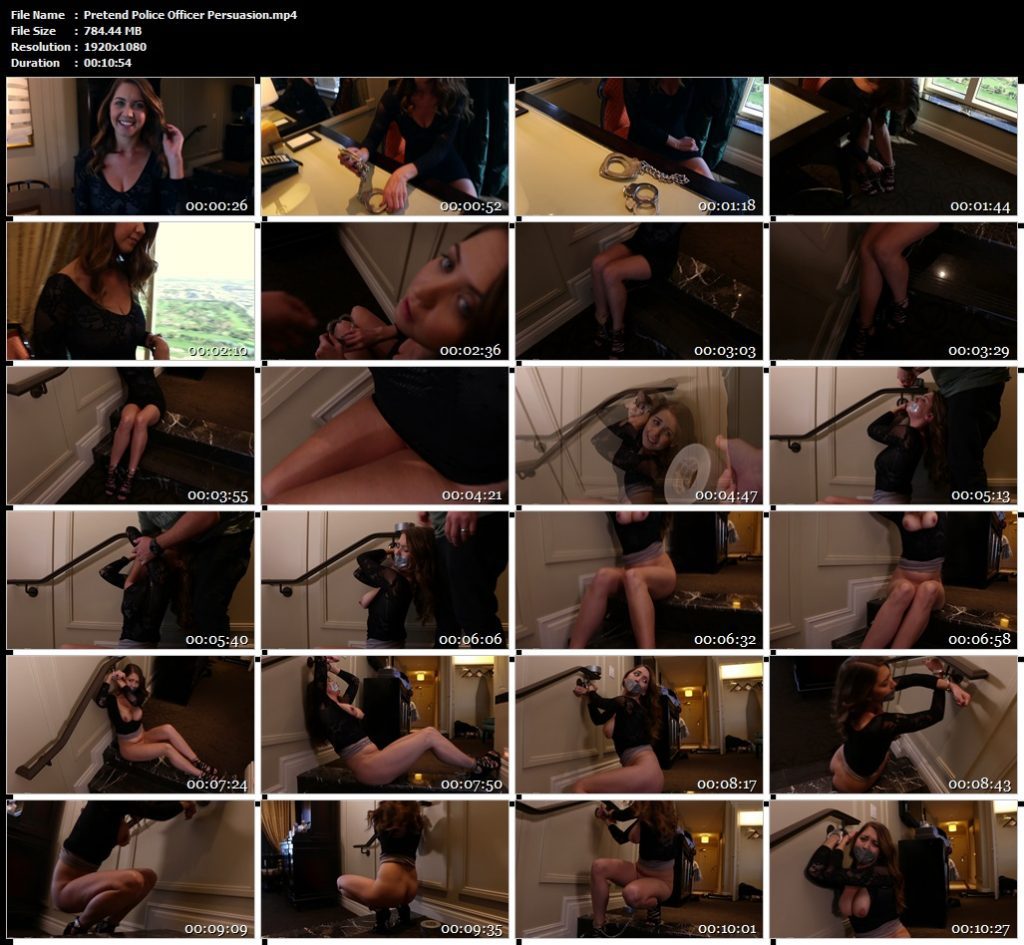 Download link:
https://wayshare.cc/rlpnytsyuvsa/Pretend_Police_Officer_Persuasion.mp4.html