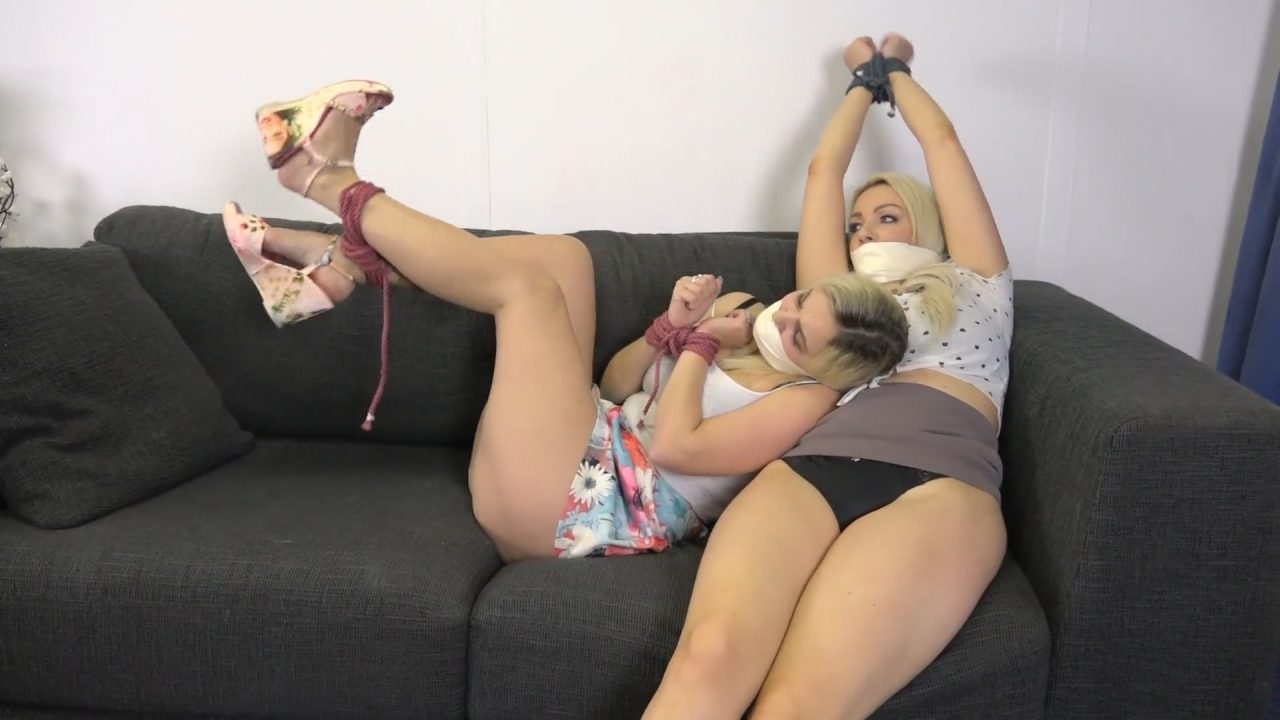 Penny Lee & Bad Dolly – Naughty Friends play tie up games EP 2 HD -Restricting Ropes
Penny Lee & Bad Dolly – Naughty Friends play tie up games EP 2 HD -Restricting Ropes
Penny & Dolly are still waiting for Penny's friend to come home.. Then they suddenly hear a car outside it should be her friend.
When Penny's friend arrives he checks out the rope work of Penny on Dolly and tells the girls he is going to show them how to do it properly. He ties Penny's wrists and ankles very tight with blue jute ropes. After he tied Penny he is missing something… A GAG! He grabs a big green sock and stuffs it in Penny's mouth and wraps around 2″ microfoam tape to keep it in. After he finished the very tight microfoam tape gag on Penny he starts with Dolly. He stuffs in the same green sock and wraps around microfoam tape to gag her properly she tries to protest about the stuffed sock but it's futile.
Now that both Girls are both heavily microfoam tape gagged and bound Jeff leaves them to struggle.
Both girls now completely helpless give their best to come out of the rope bondage while mmmpppphing because of the big stuffed sock and microfoam tape gag.
After a while they notice they won't get out of this situation by wiggling the ropes and they start pulling eachothers ties. After a while they FINALLY get the ropes loosened and off! They go further untying eachother till they are both untied. Penny & Dolly remove their tight microfoam gag and spit their stuffed sock out.
The end

Starring: Penny Lee, Bad Dolly
Size: 359.73 MB
Duration: 00:16:25 min
Resolution: 1920×1080
Format video: mp4
Preview:


Download link:
Naughty_Friends_play_tie_up_games_EP_2.mp4